Benchmark data: Automated messaging overview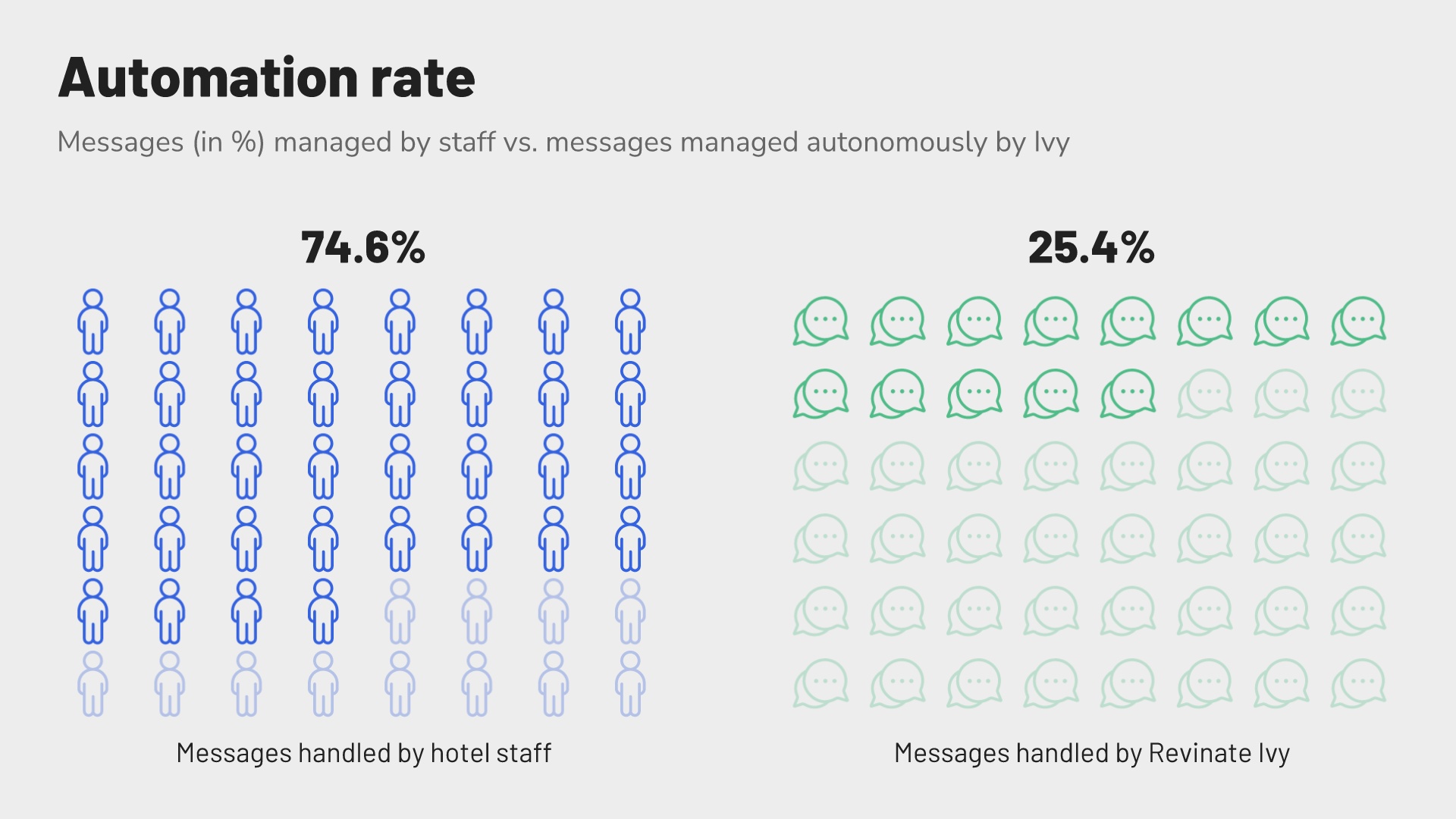 25% of all outbound messages in 2022 were handled by Ivy
It might sound impossible, but AI and exceptional guest experiences can go hand in hand. It's all about striking the right balance of automating routine requests while giving more complex ones the care they need.
In 2022, this took shape with Ivy handling an average of 25% of all outbound messages. This ratio, 25% of messages from Ivy and 75% from staff members, remained consistent throughout the year as well.
One of the key benefits of automating responses is that employees can then devote more of their attention to addressing issues guests are having.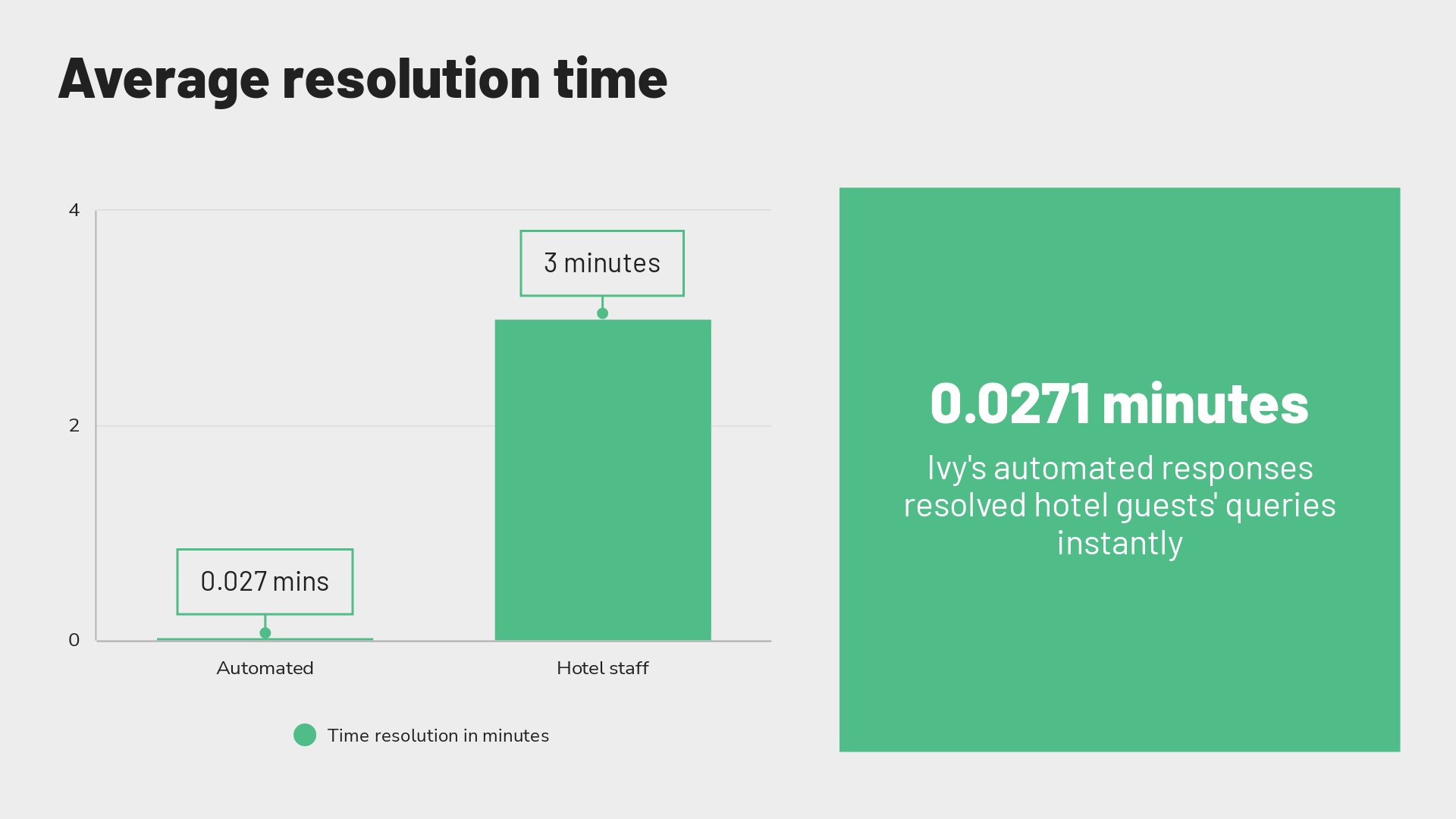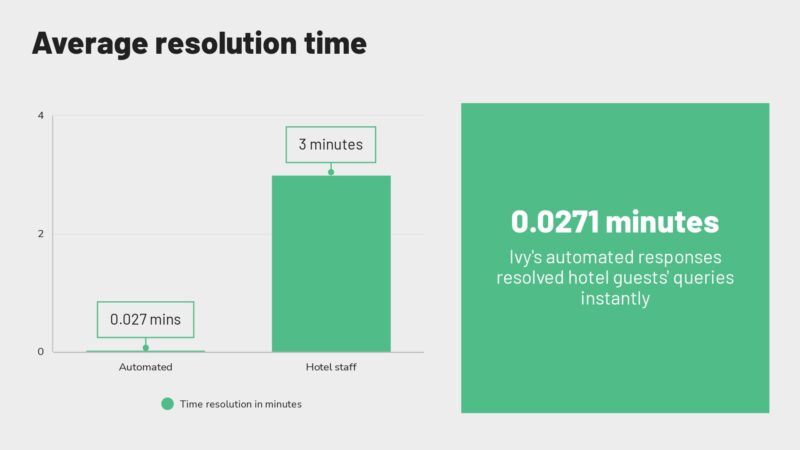 How long does it usually take to address problems? There was a huge difference between automated responses versus responses delivered by hotel staff. On average, Ivy's automated responses were nearly instant at about 0.03 minutes.
If you find that your resolution times are longer than this, you may not be getting everything you can out of your text messaging solution. Perhaps you need to create more Smart Responses that the solution can send automatically. Or maybe your staff needs some additional training to ensure they aren't missing critical messages that require their intervention.