Benchmark data: Global database size overview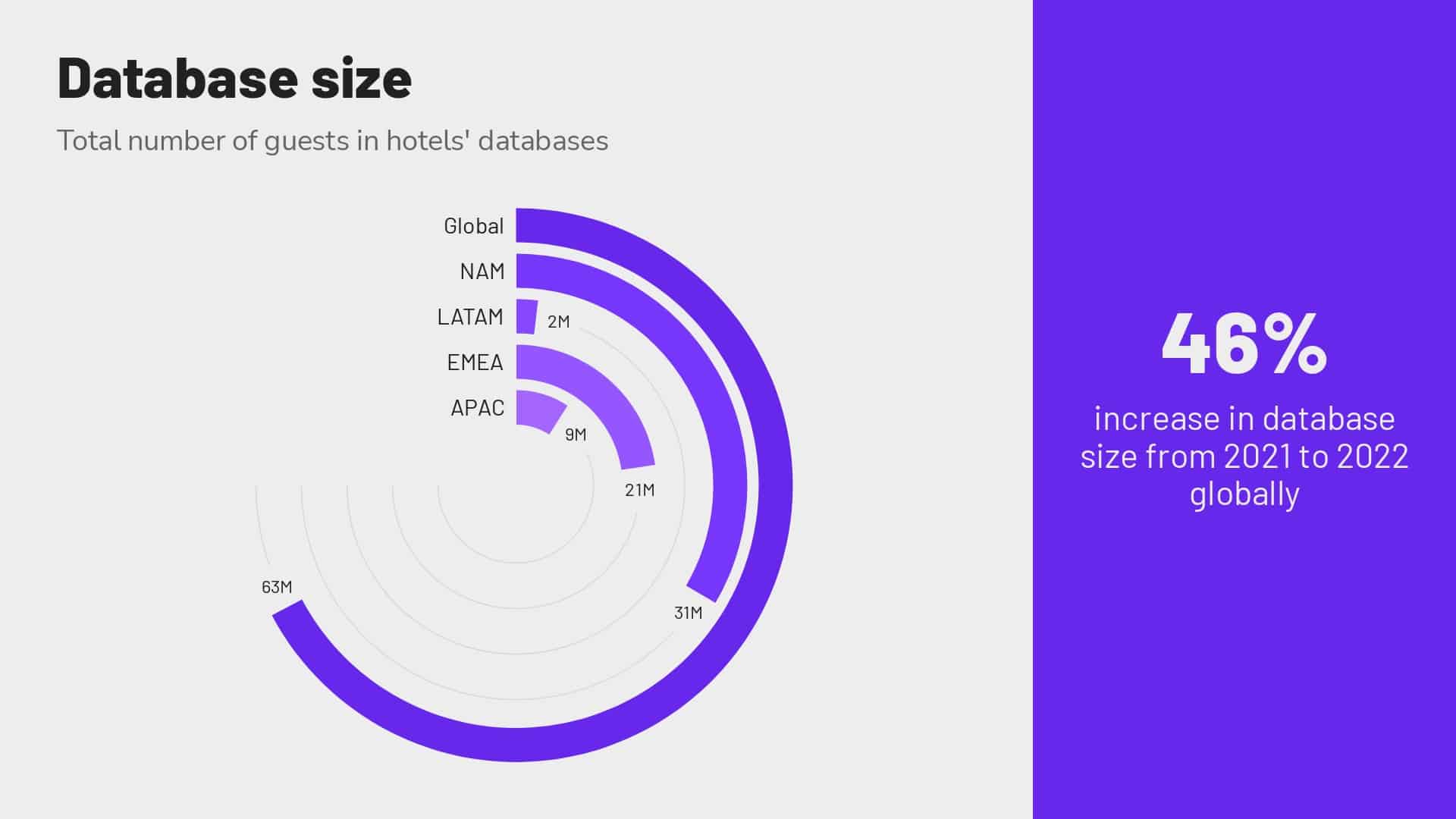 More than 63,000,000 profiles in hoteliers' databases in 2022
It probably comes as no surprise that hotels across nearly every region added to their databases in the last year. But it is rather surprising to see how substantial that growth was, especially when you consider that Revinate prevents duplicate profiles.
Globally, the number of profiles included in hoteliers' databases reached more than 63,000,000. This is a 46.7% increase from 2021. And it's worth pointing out that database growth in LATAM was particularly notable, increasing by 209% from 2021 to 2022. The NAM, EMEA, and APAC regions all saw growth in the size of their databases.
Why does all this matter? Because having a sizeable database presents many opportunities for segmentation and analysis. By tapping into your guest data, you can create personalized communications that speak to specific audiences' interests. There may even be opportunities to reach new audience segments you haven't considered before.
And once you've tried a number of different campaigns, you can analyze the results to find out what worked and what didn't. Ultimately, you'll learn even more about your guests.