Benchmark data: APAC email marketing overview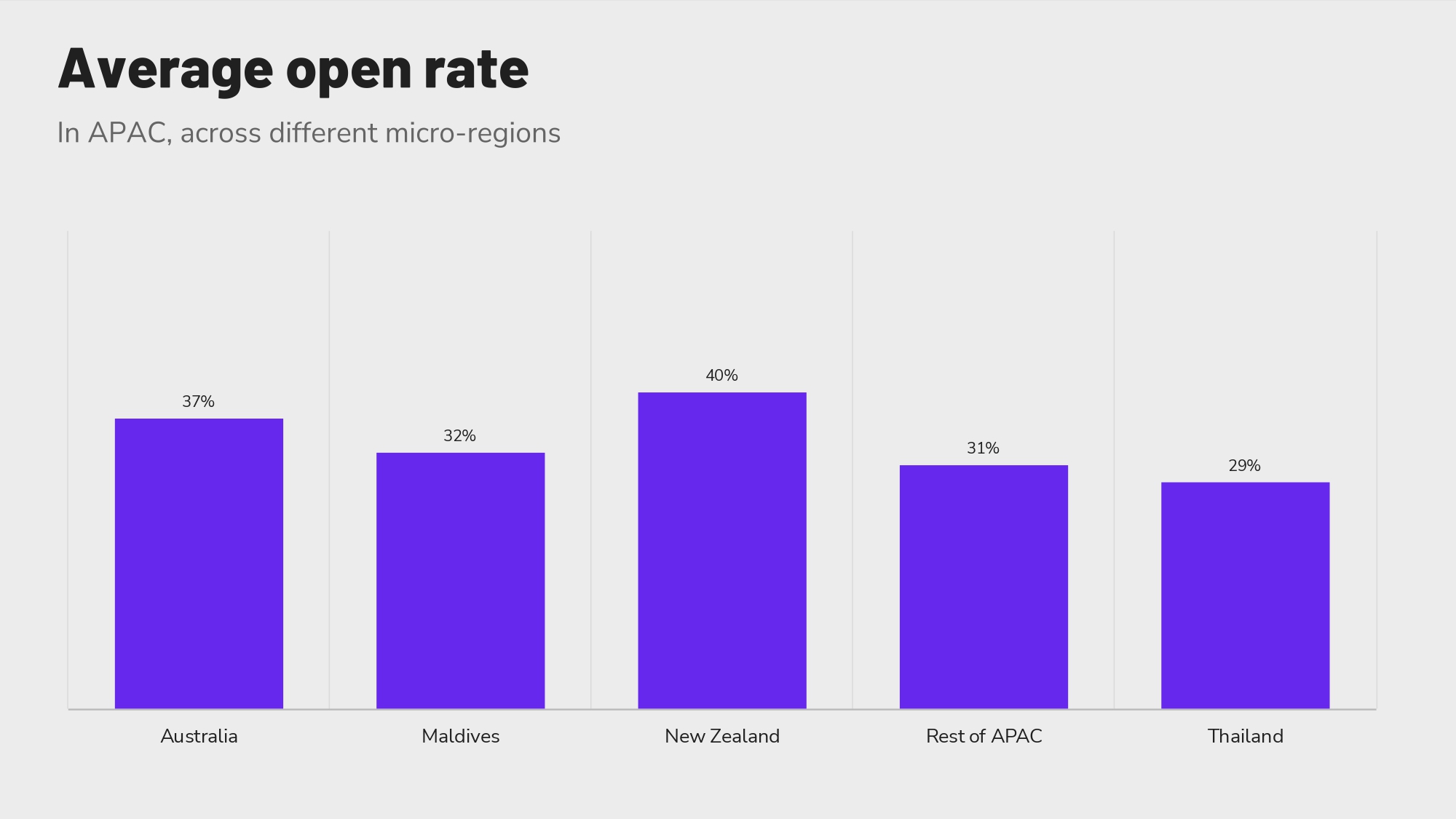 Average email open rates increased by at least 8 percentage points across APAC
When it came to email performance in 2022, the APAC region was a bit of a mixed bag. Average open rates and conversion rates varied quite a lot. But it's important to consider some specifics.
New Zealand and Australia were the clear front-runners for email open rates last year. While Thailand fell far short of those metrics, it's worth pointing out the year-over-year changes. Thailand's average email open rate was 28.6% in 2022 compared to just 19.5% in 2021. In fact, every micro-region in APAC saw their average email open rates increase by at least 8 full percentage points.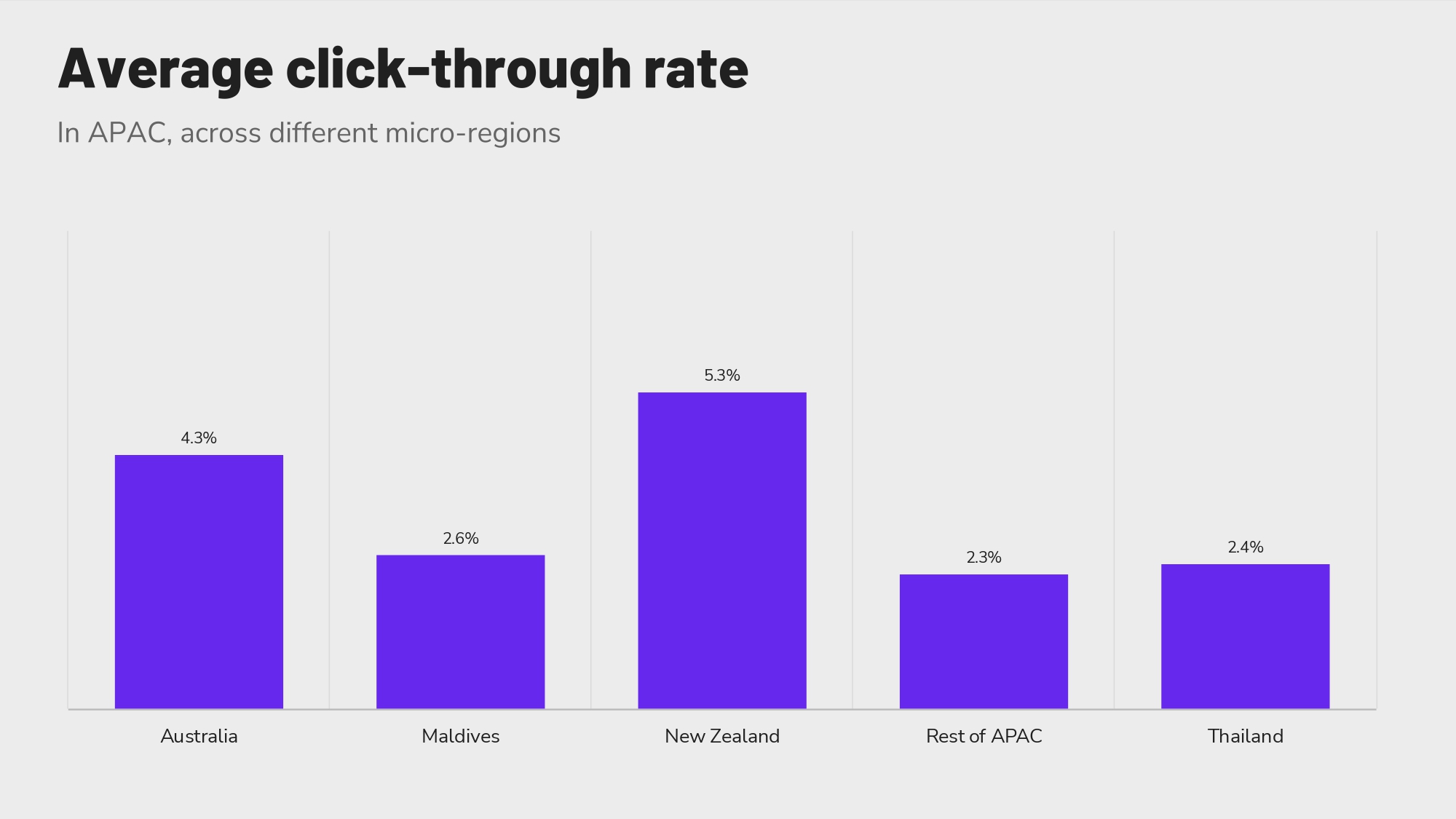 The average click-through rate in APAC also varied by micro-region. New Zealand had the highest average click-through rate at 5.3%. Both Thailand and the "Rest of APAC" micro-regions had somewhat lower average click-through rates — 2.4% and 2.3%, respectively.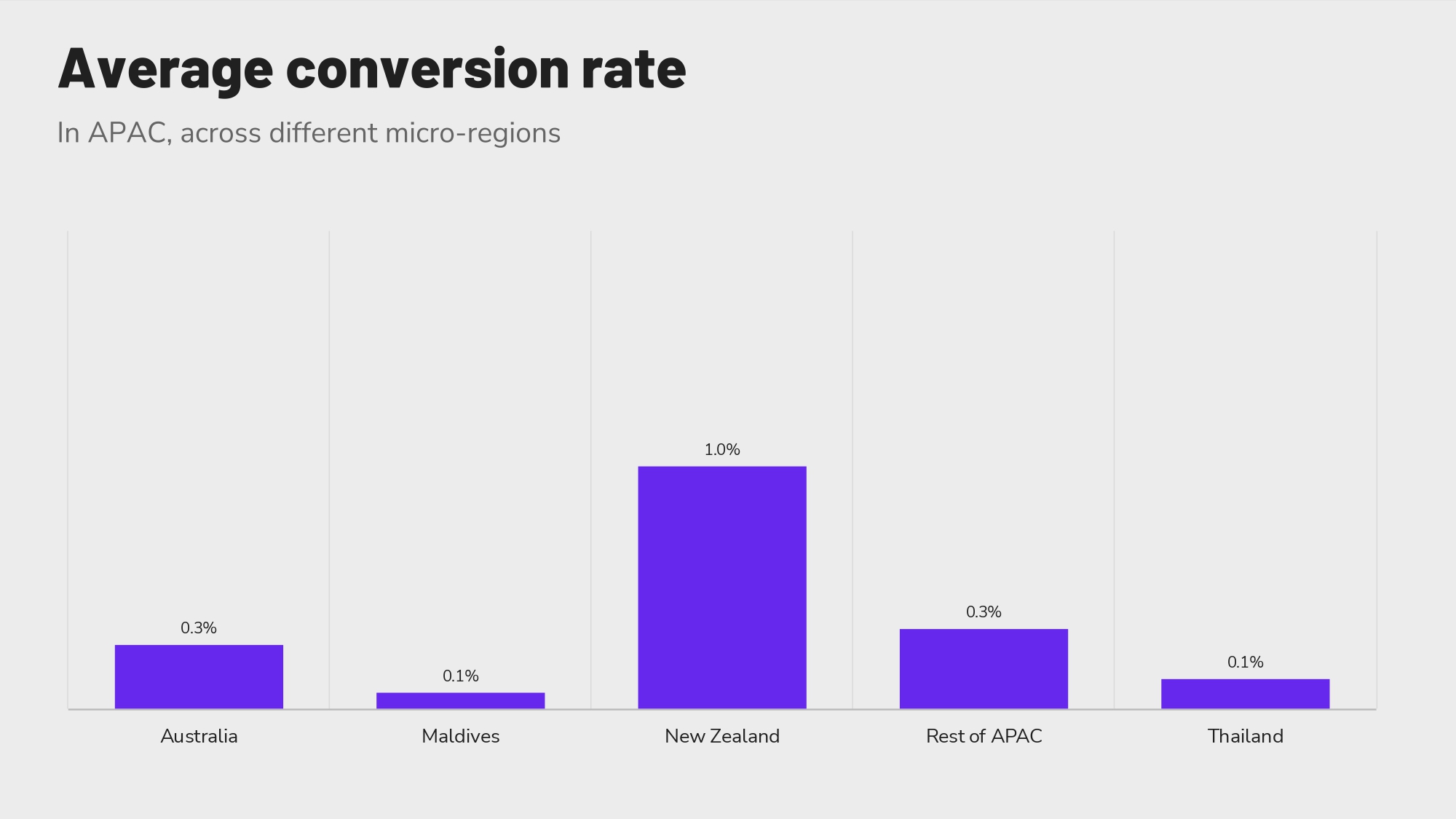 As for average conversion rates, the Maldives had the lowest rate of all micro-regions in this report at 0.1%. But New Zealand also had an average conversion rate of 1%, one of the highest in this year's analysis.
These differences certainly illustrate how diverse APAC is as a whole. So, if your numbers are falling short of some of your APAC neighbors, remember to focus on your target markets and what resonates with them. Messaging that drives conversions in Australia won't necessarily do the same in the Maldives.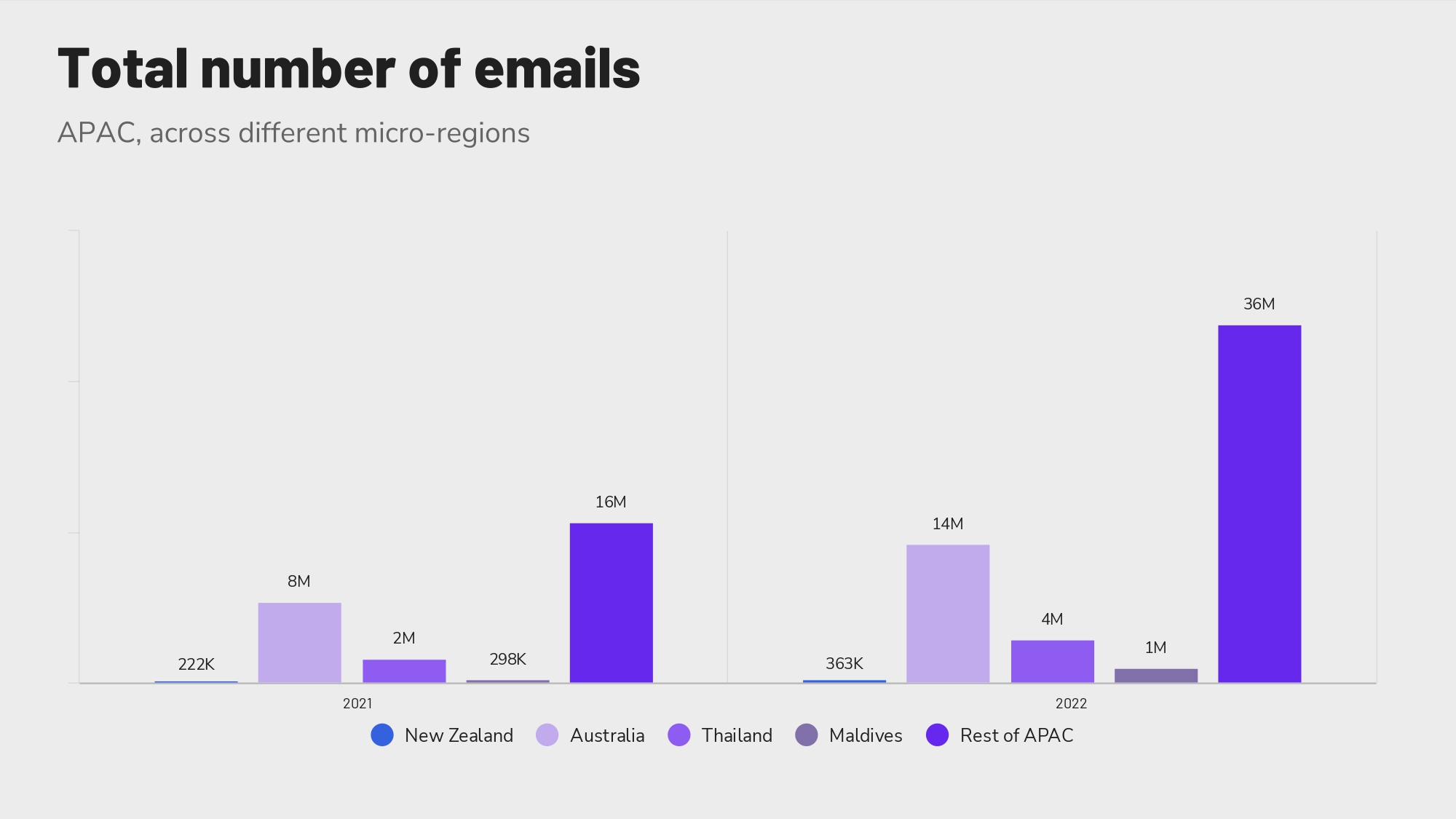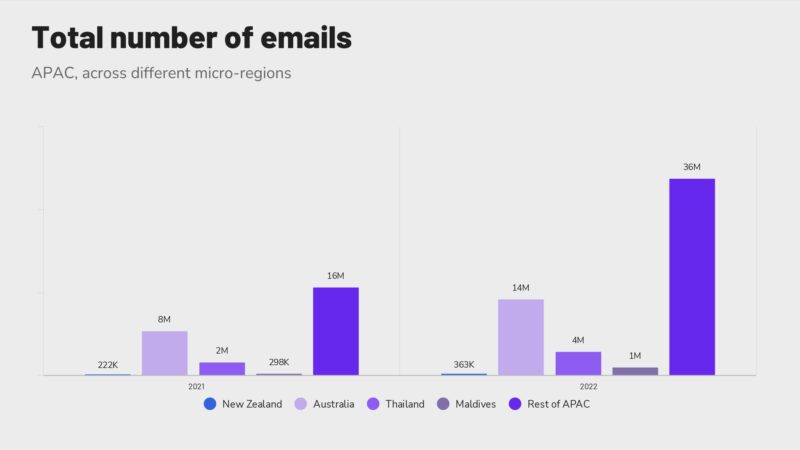 Another notable stat about email marketing in APAC had to do with the volume of messages sent. The total number of emails sent increased from 2021 to 2022 across every micro-region. Overall, there was a 107% increase in the number of emails from APAC hotels.