5 Ideas for Segmenting Your Database
There are certain things we know to be true when it comes to email marketing. For one, segmented email marketing campaigns achieve way higher open and click-thru rates than non-segmented email marketing campaigns. We crunched the numbers using our very own customer data and concluded that campaigns segmented with our Smart Segment Builder saw a 20% higher open rate, 70% higher click-thru rate and 73% higher revenue per recipient than non-segmented campaigns.
With the release of our new Segment Builder, we have seen lots of creative ways that our customers have been segmenting their database to send more targeted, relevant campaigns and we wanted to share with you some of the best examples here.
#1 Campaign: Extend Your Stay
Segment: Check-Out Day
The Dutch Hotel in Maastricht encouraged guests to extend their stay by one night with this eye-catching campaign.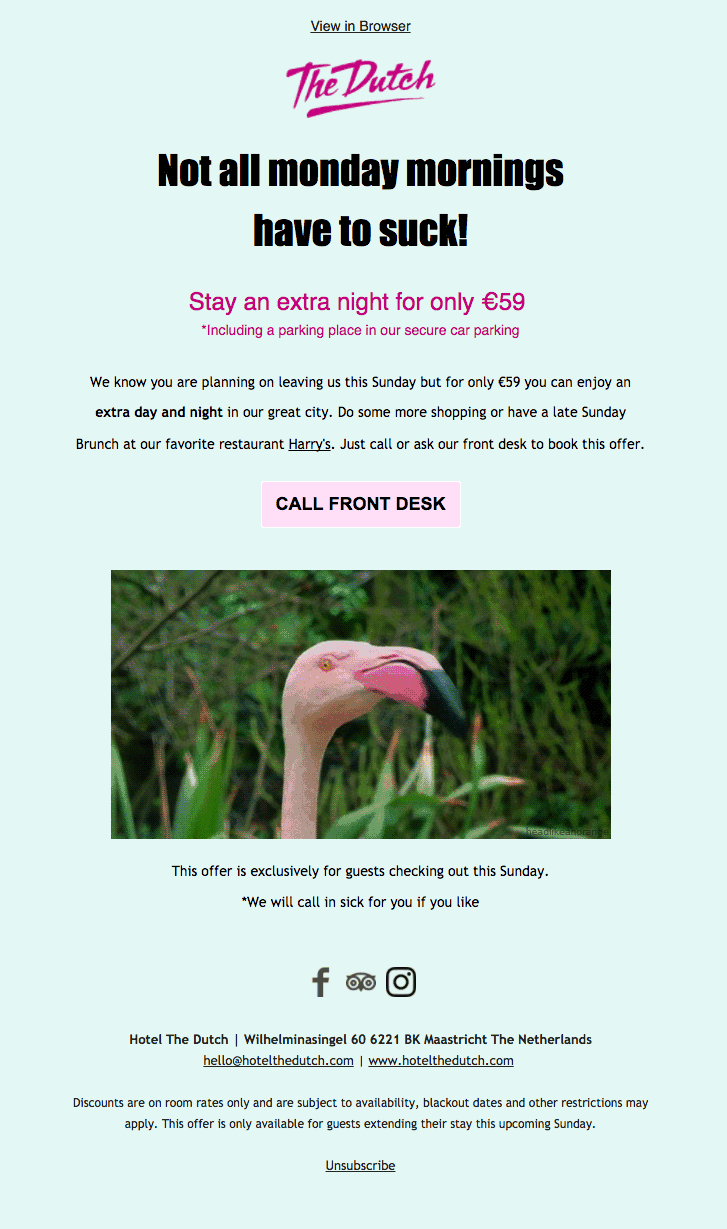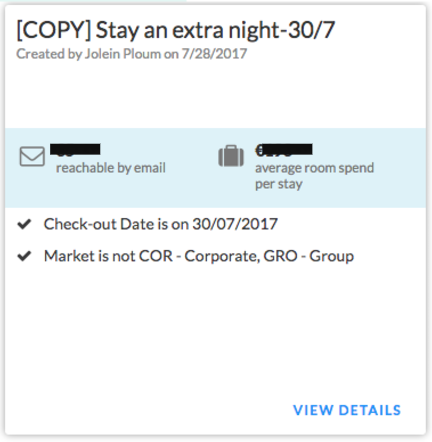 #2 Campaign: Weekly Update
Segment: Check-in and Check out dates
The Hotel Emma in San Antonio, Texas updated their incoming guests on all of the fun festivities they have planned for during their stay.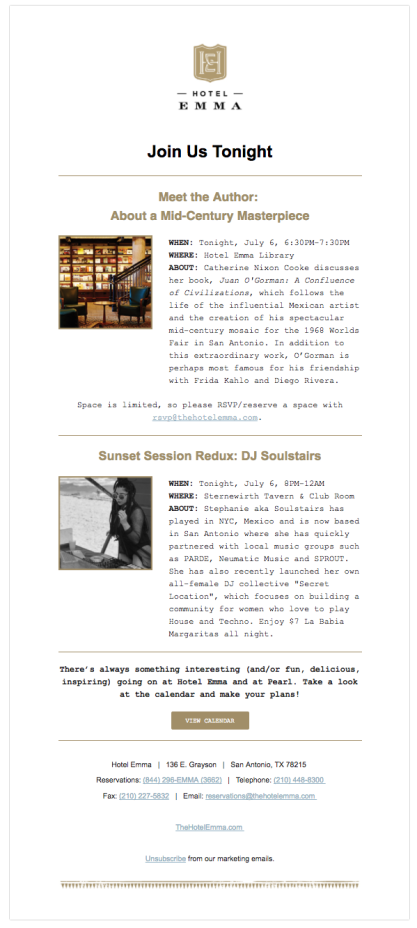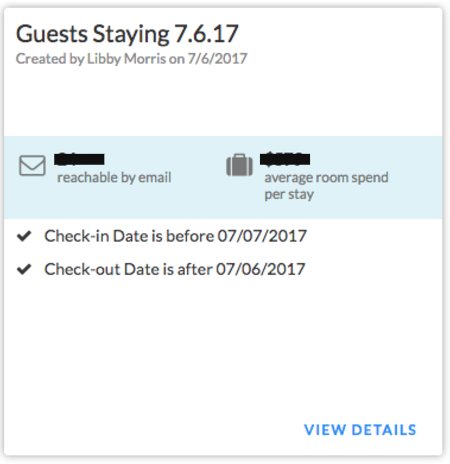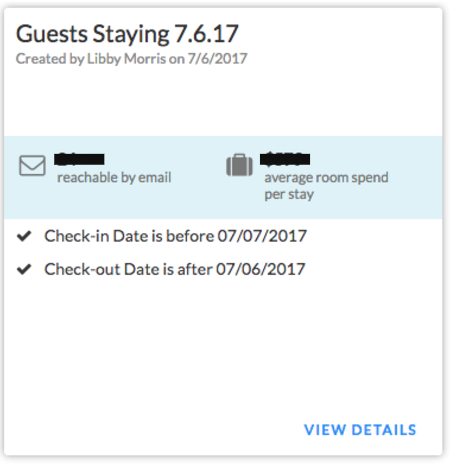 #3 Campaign: Winback
Segment: Geography, Market, Rate Code
The Pinnacle Hotel Harbourfront Hotel in Vancouver, British Columbia wanted their local guests to feel extra special with this exclusive winback incentive created just for them.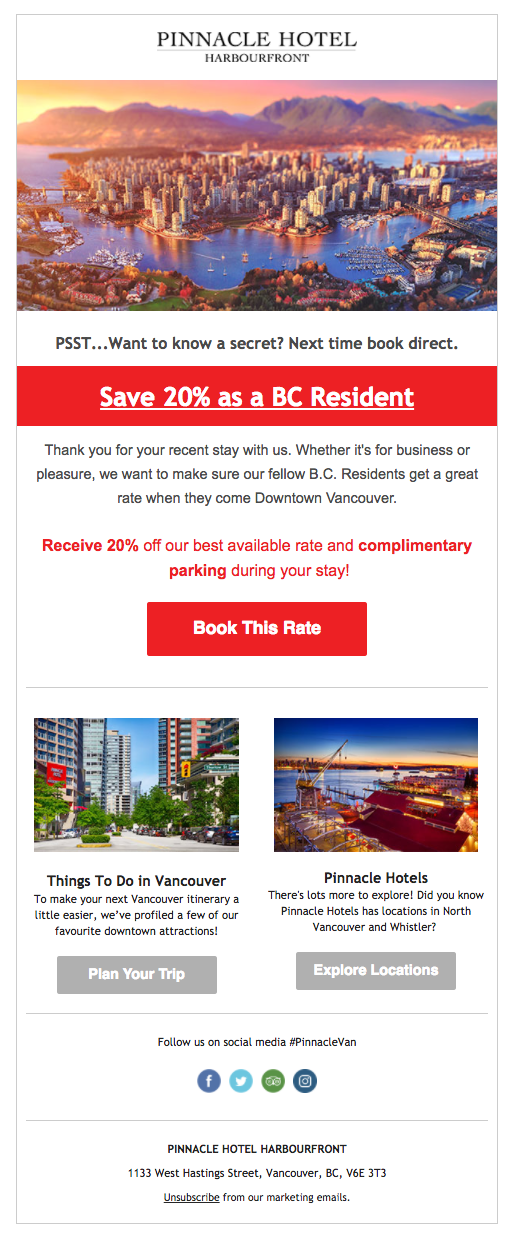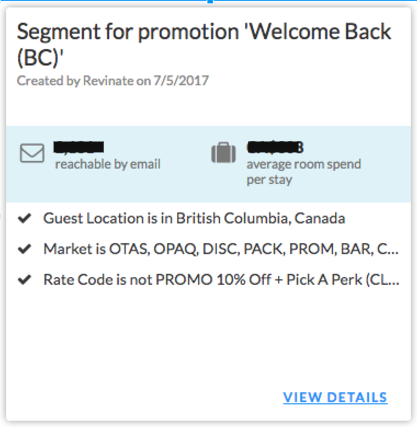 #4 Campaign: 4th of July Holiday
Segment: Reservations with Children vs Reservations without Children
Blockade Runner Beach Resort in Wrightsville Beach, North Carolina made sure the right email marketing message got in front of the right audience by dividing their database into reservations with children and reservations without children.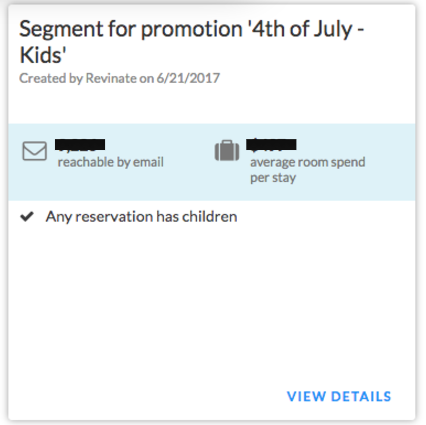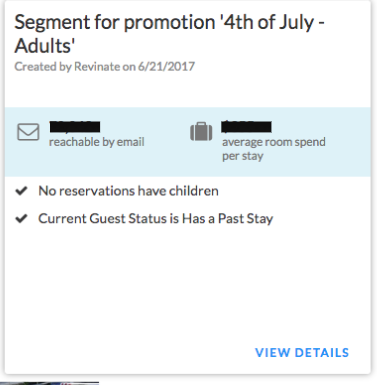 #5 Campaign: Summer Flash Sale
Segment: No Future Guests, Within 500 Mile radius
Mountain View Resort Grand Resort in Whitefield, New Hampshire limited their flash sale on July stay dates to those living within 500 miles of their property.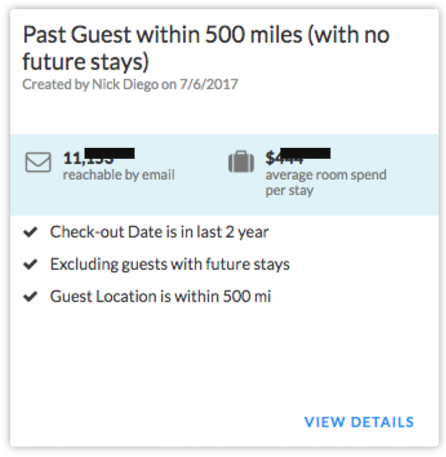 For suggestions on how you might want to segment your database or test out email marketing automation with our Revinate Marketing solution, please reach out to our Technical Account Managers at tam@revinate.com
Insights that drive results
Subscribe now to get the latest content