Customer Story: Segmentation Success for Hotel Group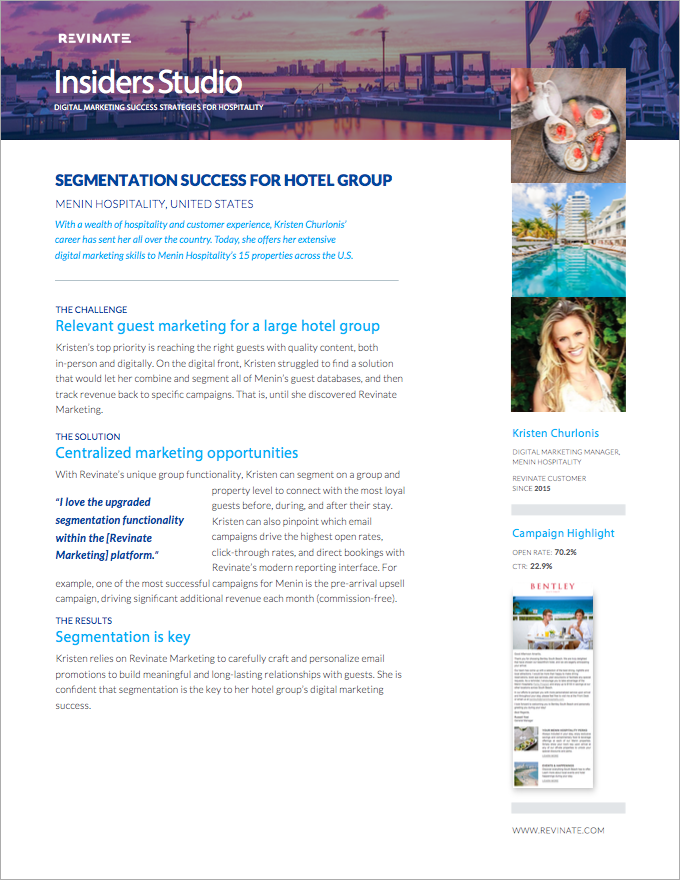 Welcome to Revinate's Hotel Moment podcast, where real hoteliers share their success stories on how they were able to personalize marketing messages with segmentation to increase guest engagement and achieve high ROI with Revinate Marketing.
"I love the upgraded segmentation functionality within the [Revinate Marketing] platform. "
Kristen Churlonis, Digital Marketing Manager
Read Kristen's story and discover how you can achieve similar success.
Insights that drive results
Subscribe now to get the latest content