Driving Direct Bookings (eBook)
Today, travelers have more access to hotel information than ever before. Research shows that guests are visiting numerous sites and doing multiple searches before they decide to book a room. Savvy hoteliers are quickly realizing the importance of a great online reputation and recognizing the things they can do to drive direct bookings. In this guide, we will look at some best practices for hotels looking to win customers doing pre-travel research.
To download it, please click the image below or visit the resources area of our Web site, where you can find recorded Webinars, best practices articles and guides for hoteliers.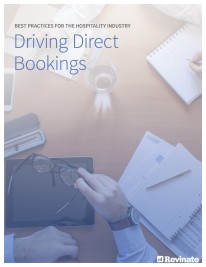 Insights that drive results
Subscribe now to get the latest content