How to Up Your Game with Upsells
As a hotel manager, you are at the center of operations and guest satisfaction. You're responsible for providing an enjoyable and memorable experience for your guests. One of the easiest ways to ensure this is by leveraging email marketing to communicate upgrade and upsell opportunities to arriving guests. These automated pre-arrival campaigns familiarize your guests with on-property amenities and local activities while offering more opportunities to drive incremental revenue.
Take a look at this data-driven infographic that details the advantages of pre-arrival upsells in regards to guest satisfaction, increased revenue, and more.
Hotel Email Marketing Infographic:

Sending pre-arrival upsell campaigns is a great way to engage with guests to ensure a positive experience and promote more revenue opportunities. Take a look at some great campaigns from Revinate Marketing customers and get inspired.
Hotel Email Marketing Campaign Examples:
Pre-Arrival Example #1
Pre-Arrival Example #2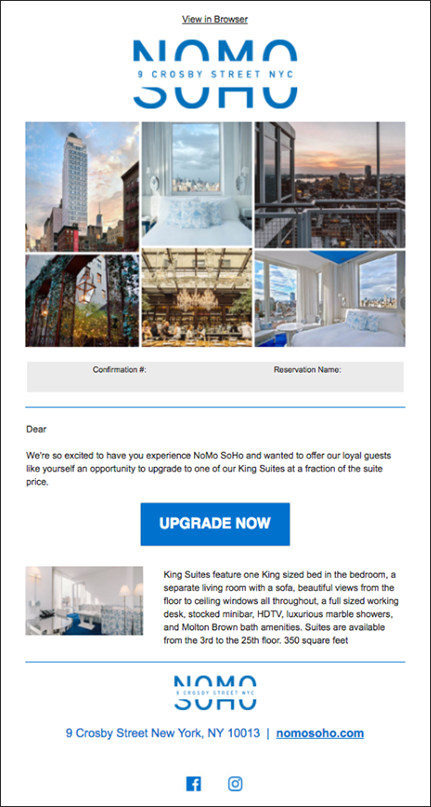 Pre-Arrival Example #3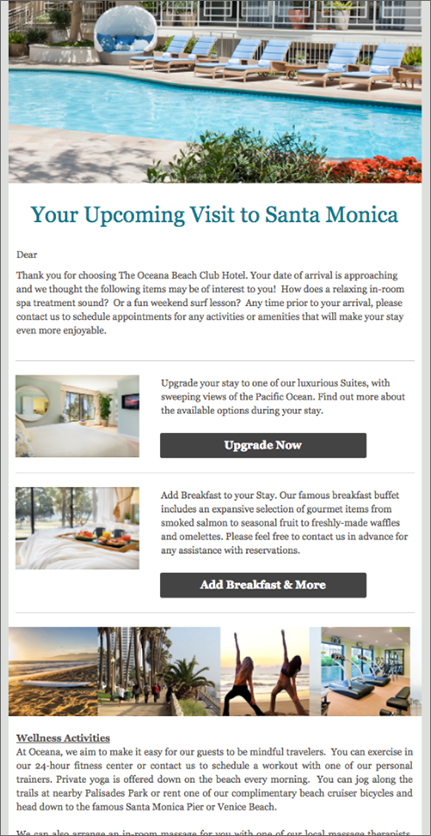 Pre-arrival upsells are just the tip of the iceberg. There are many other ways email marketing can support your operational goals. We guess marketing and ops aren't so different after all!
Insights that drive results
Subscribe now to get the latest content