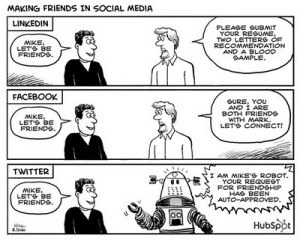 Happy #TechThursday friends! We hope you're having a great week and that you're finishing the week strong before you hit the Labor Day weekend. Enjoy this week's roundup of social media and online reputation management news and trends from some of the industry's best sources and have a great holiday!
Anatomy of an online review – love, hate and other frequently occurring emotions
Why Is Facebook Blue? The Science Behind Colors In Marketing
Quick Guide to Optimizing Your TripAdvisor Business Profile
How negative word-of-mouth can actually increase positive engagement
8 Reasons You Should Never Give Up Your Own Blog for Google+
7 Deadly Pinterest Marketing Mistakes To Avoid
Small Business Owners Find Facebook Harder To Maintain Than Twitter
How travel marketers can leverage Facebook advertising
When Does it Pay Off to Post on Facebook?
This Infographic of Instagram Stats is Perfect For Instagramming 
Social media maintains lead as most rapid customer service channel
Google+ Isn't Going Anywhere Anytime Soon