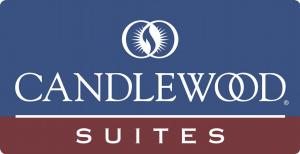 "Once I got into Revinate I was able to learn a lot about the hotels in my area. By reading their reviews and review responses, I was quickly able to see competitive angles."
Adam Collier, General Manager
---
SUCCESS STORIES
Adam Collier has always been a big believer in the power of online reputation management. Long before Newport Hospitality purchased Revinate across the portfolio, Adam was spending his evenings at home, with his laptop on his lap, scouring online review sites, OTAs, and the Web for mentions of his property, Candlewood Suites, Fayetteville. The process was time consuming but critical to the General Manager who knows that it's part of his job to know, on any given day, where the hotel stands in the eyes of his guests.
Adam uses Revinate's Sentiment Analysis to understand what guests love at the property and where they might need to focus more time and attention. Some issues, like location, he can't solve. But he has found that by publicly responding to 100% of reviews, he can show prospective customers that he actively listens for feedback and appreciates it. When feedback is positive, staff is rewarded. If a staff member is mentioned by name, he/she gets a bonus, which encourages everyone on staff to try to make a difference in a guest's stay. And, of course, when the hotel does receive criticism, the hotel learns more about guests' expectations and how to improve. Feedback from reviews and Revinate reports are shared in weekly meetings and reviews are often printed and posted in the back office.
DOWNLOAD FULL STORY