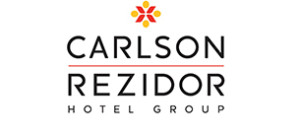 "Revinate provided personalized training for the properties and has a wealth of training information online, including best practices. But in reality Revinate is so easy to use and understand that our staff took to it immediately. They were actually excited to be using it and there was a lot of buzz when managers started to learn from the data."
Sarah Garis, Manager, Social Media
---
SUCCESS STORIES
Carlson Rezidor Hotel Group is one of the world's largest and most dynamic hotel companies with a portfolio of over 1,300 hotels in operation and under development. Its brands include Radisson Blu, Radisson®, Park Plaza®, Park Inn by Radisson, Country Inns & Suites By CarlsonSM and Hotel Missoni.
Sarah Garis, a seven-year veteran at the company, moved into a social media position in August of 2011 and her first project was to drive a pilot program with the goal of selecting an Online Reputation Management solution for the company. The team looked at other software solutions but ultimately decided to do a 34-hotel pilot with Revinate for a couple of reasons. First, they wanted a solution that was custom designed for the hospitality industry, with solutions for both property and corporate level users. Second, they wanted a solution that would work for both select-service and full service hotels. Confident that Revinate would meet their needs, Sarah rolled out Revinate to the pilot customers.
DOWNLOAD FULL STORY