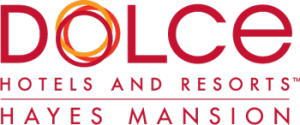 "We've made Revinate a part of our daily operation. We've created a focus group within the hotel to research and act upon Revinate feedback and data. The Brand Ambassador Council (BAC) evaluates the content of reviews and analyzes sentiment analysis reports and competitive standing."
Jonathan Abrahamson, Front Desk Agent
---
SUCCESS STORIES
The Dolce Hayes Mansion is a 107-year old historic landmark nestled in the heart of California's Silicon Valley. The hotel staff prides itself on exceeding guests' expectations and delivering service with a touch of old world charm. The hotel staff has been using Revinate since 2010, when Dolce signed all its properties up for service. Using Revinate, the team at Hayes Mansion has been able to use time effectively and manage the hotel's online reputation in conjunction with learning  what's important to guests and travelers in the process, all the while maintaining the number one spot on TripAdvisor Popularity Index.
Jonathan Abrahamson is the Lead Front Desk Agent at the Dolce Hayes Mansion. He says, "Before Revinate, we found that trying to manage online reviews across multiple websites and social networks was a time consuming endeavor and a nearly impossible task. In today's fast pace world where social feedback plays a critical role in a hotel's success, Revinate became a valuable resource for us to obtain information and feedback pertaining to our guests' experiences and keep up with the instant gratification guests expect."
DOWNLOAD FULL STORY