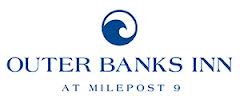 "Responding to online reviews is one of the most important things that I can do to show prospective guests how seriously we take customer service. And it pays off for us. A large number of reservations come from people that read our reviews and see how quickly we respond."
Joshua Roseberry, General Manager
---
SUCCESS STORIES
In a beach town, hotels not located on the beach are often at a significant disadvantage when it comes to popularity. But for The Outer Banks Inn, great service and careful online reputation management has allowed the hotel to prosper, despite its location. The Inn is number two on TripAdvisor's Popularity Index and a quick visit to its listings on review sites and OTAs tells the story why it beats the other hotels in the area. General Manager, Joshua Roseberry, responds to every review that allows a management response. His responses are honest, sincere and don't offer excuses.
DOWNLOAD FULL STORY