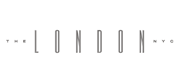 "Once our strategies were in place, Revinate was the perfect solution for us to use to measure our success versus our competitors. With Revinate in its arsenal, The London NYC has hit major milestones."
Ron Gardner, Senior Director of Profit Optimization
---
SUCCESS STORIES
While it is one thing to tell management "we need to focus on reviews," it's quite another to show them actual numbers so they understand just how the hotel stacks up against the competition. Since signing up for Revinate's software service in January 2011, the Revenue Management team at The London NYC, Manhattan's tallest and perhaps 'best-situated' city hotel, has included reports and screen caps of key metrics from Revinate alongside traditional metrics like RevPAR Penetration, Occupancy Index, and ADR Index. From the moment that the hotel had access to Revinate, staff recognized the value the software added and credited Revinate with providing data that crystallized the need for, and the parameters of, a strategic online reputation initiative.
DOWNLOAD FULL STORY