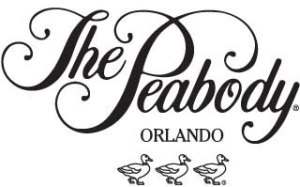 "Revinate 
has 
allowed
 us
 to 
create 
a 
formal 
program
 around
 online 
reviews. 
Each
 month 
we 
conduct 
a 
call 
with 
the 
three
 properties 
and
 we
 review 
the 
data 
and 
trends.
We 
finally 
have
 a
 way 
to 
get 
a
 comprehensive
 look 
at 
all 
our 
online 
reviews
 and
 we 
don't 
have 
to 
spend
 hours
 each 
day 
aggregating
 the
 content."
Barb Bowden, General Manager
---
SUCCESS STORIES
The Peabody Orlando is a luxury hotel located in the heart of Orlando's world-renowned attractions. With extensive meeting space and in close proximity to the Convention Center, the hotel caters to business people looking for a luxurious retreat following a day of work. Later this year, The Peabody Orlando will be revealing its $450 million expansion, bringing the room count to more than 1600. Barb Bowden is the General Manager of the hotel.
With more than 23 years of experience at The Peabody, Barb Bowden knows how seriously the hotel takes customer service. Unlike many hotels that simply track guest satisfaction through surveys, The Peabody has a guest engagement committee that is dedicated to guest satisfaction and meets regularly throughout the year. When she was promoted to GM of the Orlando property, Barb made it her mission to find an efficient solution to monitoring and measuring online reviews as a new measure of guest satisfaction for not only The Peabody Orlando, but also The Peabody Memphis and the Peabody Little Rock.
DOWNLOAD FULL STORY