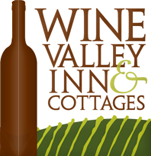 "After just one day using Revinate, I knew it was going to save me an amazing amount of time and dramatically improve our customer focus. We were missing so many reviews before because there wasn't a systematic way to review everything. Now all of my staff, across all organizations use Revinate daily to read the reviews and see how we can make our hotel better."
Sandra Hallmann, General Manager
---
SUCCESS STORIES
Wine Valley Inn & Cottages is located in downtown Solvang, California. Managed by Broughton Hospitality, the 65 room Inn offers old-world hospitality with accommodations for every taste and budget.
Sandra Hallmann has been the General Manager of the property for the last decade. She began learning the hospitality trade from her grandmother when she was just a teenager and has been working in hotels on and off for the last forty years. She knows that her hotel becomes part of her guests' vacation memories and the goal she sets for all the employees of the three-star hotel is to provide five-star service.
DOWNLOAD FULL STORY