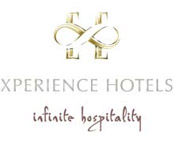 "Revinate reports are like our daily newspaper, where each morning we monitor how our "Ambassadors," how we defi ne our guests, are feeling about us."
Casandra Luna, PR Manager
---
SUCCESS STORIES
For Xperience Hotels, winning was a recurring theme in 2012. With a proactive approach to managing online reviews, the collection saw
a 15% increase in the amount of reviews received yet still managed to respond to three times as many reviews versus 2011. Additionally, all but one of the group's properties beat the competitive set average on TripAdvisor Popularity Index ranking, and multiple hotels received higher average review ratings and positive review percentages than the competition.
How was this collection of leisure boutique hotels able to achieve such triumphs over the course of the year? The answer begins with the hotel group's "infinite hospitality" philosophy, a conviction rooted in the belief that "service and courtesy have neither boundaries nor structures." Well known for offering premium quality and excellence in service in the Playa del Carmen and Holbox Island Mexican regions, each of the hotels' staff members will do whatever it takes to make guests feel as though they have a home away from home. Unsurprisingly, this philosophy is reflected in the collection's Sentiment Analysis report in Revinate, with General Staff Attitude, General Staff Quality, and General Staff Helpfulness ranking as three of the top five topics across the board.
DOWNLOAD FULL STORY