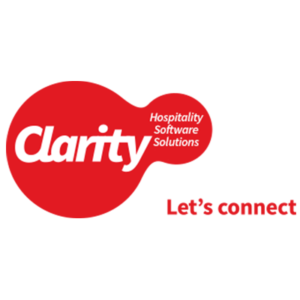 Clarity is a Certified Revinate Partner
Clarity is a Certified Revinate Partner
Integration Type: PMS
One of the best.
Benefits
A comprehensive, proven system for Hotels and Hotel Groups
Provides complete day-to-day functionality and clear management insight
Easy to implement, easy to use, 24/7 local support and training
About Clarity Hotel Manager
https://www.clarityhospitality.co.nz/
Driven by years of Hotel owner and operator requirements, Clarity Hotel Manager is used by hotels and hotel groups ranging from luxury boutique to international chains.
While easily handling the standard booking and billing requirements for individuals, groups, events, etc., the system also offers dynamic rate and package management, with integration to every major booking channel.
Maximizing revenue is continually promoted through extensive Guest engagement functionality and Apps and 3rd party marketing integrations such as Revinate. Running the business is made easier with extensive Housekeeping, 'to-do' prompting, internal messaging and algorithmic inventory availability control.
With a built-in Sales Ledger (Account's Receivable), integration to many individual or ERP Accounting systems and full revenue reporting, financial management is complete. Statistical analysis drives insight to performance and pace through clear reports and graphics, supporting intelligent decision-making for both individual properties and group operators.
Clarity Hotel Manager is a smart, modern, cloud-hosted system that comes from a long history of industry engagement. Its functionality and integrations are among the best in class, and Clarity Hospitality Software Solutions, the company behind the systems, prides itself on reliability, responsive local support and training, listening to their clients, and providing complete solutions at very competitive pricing.