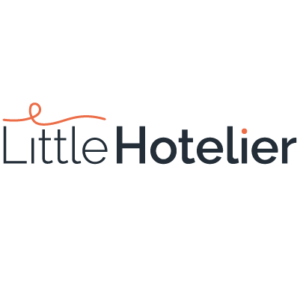 Little Hotelier is a Certified Revinate Partner
Little Hotelier is a Certified Revinate Partner
Integration Type: PMS
Get more bookings and more control over your small accommodation business.
Benefits
Our leading all-in-one software gives you more control over your small accommodation business.
Manage all your bookings, guests, and payments in one place with a single log-in.
Access the world's leading distribution network to ensure you are where your guests are booking.
About Little Hotelier
https://www.littlehotelier.com/
Whether you're a new owner of a quaint B&B, have owned a vacation rental for years, just re-opened your small hotel, or something in between, Little Hotelier makes it easy for every small property to succeed.
Little Hotelier's technology was designed specifically for small properties to provide a complete online reservation and property management solution, packed with value-adding features to help you run your business with ease.
Front desk system: Manage your property's operations and guests' stay from reservation to check out, and everything in between.
Hotel booking engine: Take online reservations directly from your website.
Channel manager: Give your property maximum exposure on the world's top booking sites, with access to more channels than any other provider. Plus we'll keep your channels in sync so your availability is automatically updated whenever a booking is made.
Reporting and insights: Make winning business decisions when you can easily see how your property is performing and keep an eye on the competition.
Website builder: No coding or design skills required. Choose one of our ready-to-go templates and create the perfect site to showcase your property.
Payments: Fast, contactless payment processing and simplified payment reconciliation.
Mobile app: Get the freedom to manage your property and reservations anywhere, at any time, from the palm of your hand.
For more information: https://www.littlehotelier.com/