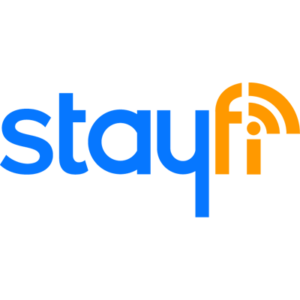 StayFi is a Certified Revinate Partner
StayFi is a Certified Revinate Partner
Integration Type: WiFi Integration
WiFi Marketing For Hospitality
Benefits
Collect Data From Every Guest With Branded, Captive WiFi Splash Pages
Monitor WiFi Usage, Speed, and More From Our Cloud-Managed Portal
Compatible With Ubiquiti UniFi WiFi Systems
About StayFi
StayFi is a WiFi Marketing service built for short-term rentals and hotels. Our system collects emails, phone numbers, and more data from every guest when they join the guest WiFi network.
StayFi also provides occupancy alerting, WiFi availability alerting, and more management tools from our StayFi portal. Compatible with Ubiquiti UniFi hardware, StayFi can connect to existing hardware or send you new WiFi access points for your short-term rentals or hotel.
Live in over 5,000 locations and 10 countries, StayFi provides service globally.