The Hotel Industry of 2020
Live webinar
The Hotel Industry of 2020
When: December 14, 2016
Time: 10am GMT / 11am CET / 5pm ICT / 9pm EDT
IDeaS, Revinate and SiteMinder present this exciting webinar in partnership!
Today's hotels are facing an increase in rapidly developing technology and ever more demanding customers. But what do we expect the guest of 2020 to look like and what technology do hoteliers need to have in order to keep up with the changing guest expectations?
To answer these questions, IDeaS, Revinate and SiteMinder have partnered with Peter O'Connor and surveyed hundreds of leading hoteliers from across the world. We asked their opinion on the future of hotel technology and what they thought the industry of 2020 would look like. During WTM in London we hosted a roundtable meeting to present the results and had some great discussions with industry leaders on the topic.
If you would like to learn the findings and conclusions from our research, register now for this webinar.
---
Speaker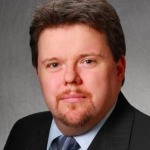 Peter O'Connor
Professor at ESSEC Business School
Peter O'Connor, Ph.D. is Professor of Information Systems at Essec Business School, where he also serves as Director of the Global MBA and the MBA in Hospitality Management. His research, teaching and consulting interests focus on technology, distribution, e-commerce and e-marketing particularly applied to the hospitality sector. He previously held a visiting position at the Cornell Hotel School, and worked in a variety of positions within hospitality.
In this FREE webinar we will:
Share and discuss the findings from our survey results
Forecast what we expect from hotel technology in the future
Look at what technology has the biggest impact on the guest experience
Examine the key barriers currently limiting the better use of technology by hotels