Benchmark data: Global reputation management overview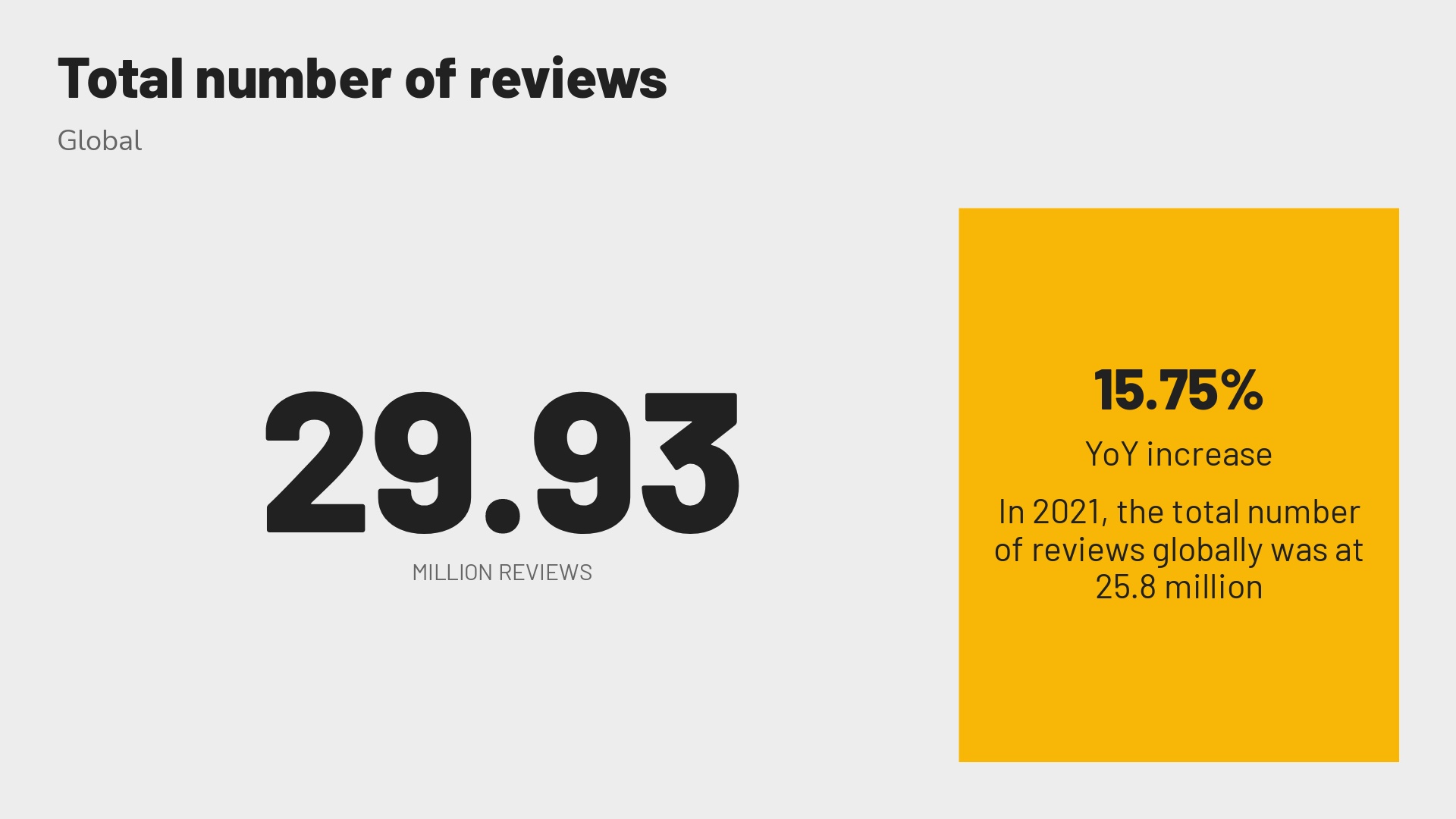 Reviews increased by 15.75% from 2021 to 2022
With travelers finally eager to venture from home, it's hardly a surprise that review volume increased over the last year. Our data shows that the total number of reviews grew from 25.8 million in 2021 to 29.9 million in 2022, an increase of nearly 16%.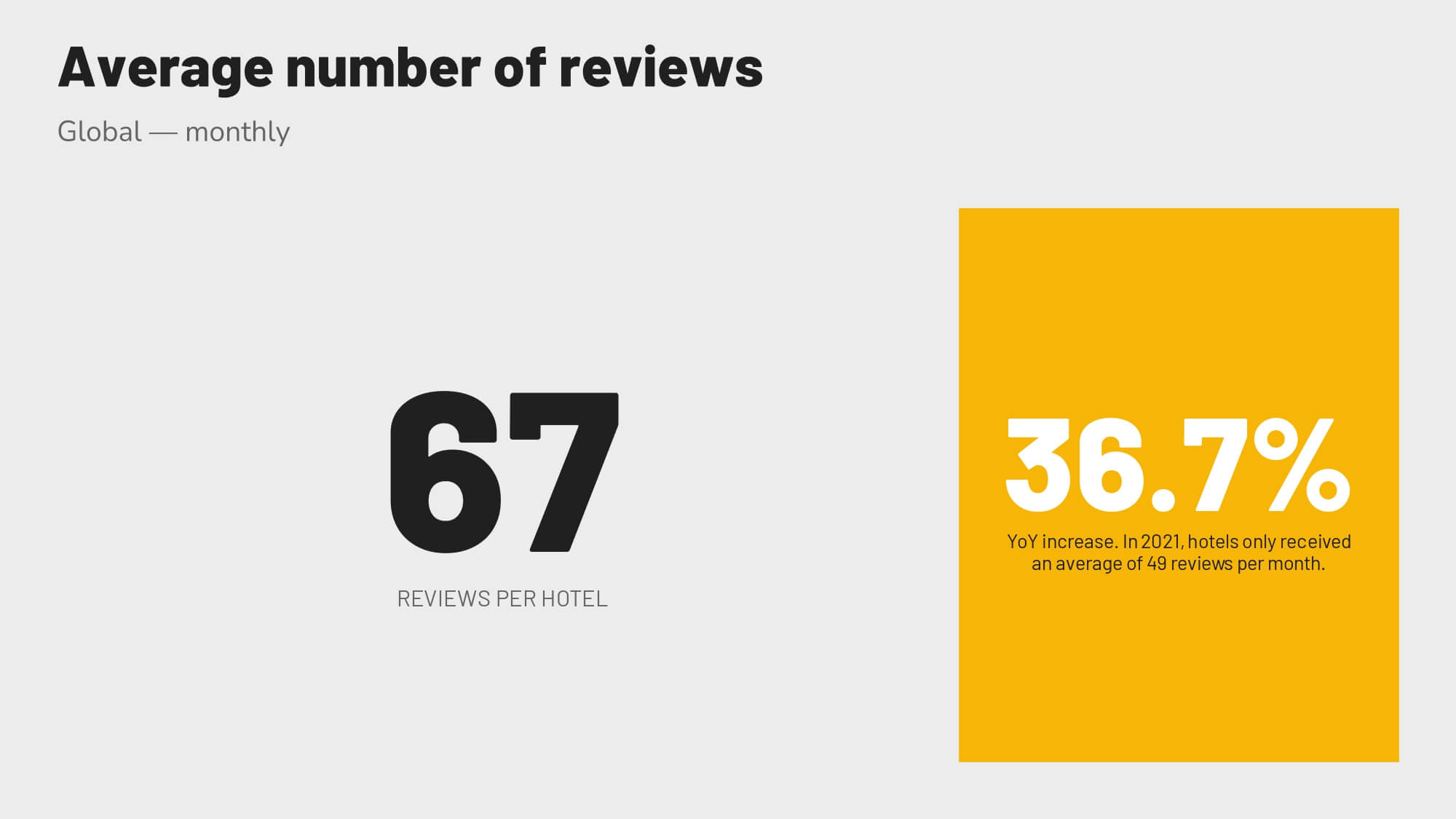 It's also helpful to consider the monthly breakdown. Here, again, there was an increase over that last year. Hotels received an average of 67 reviews per month in 2022, a drastic increase from 2021's 49 reviews per month.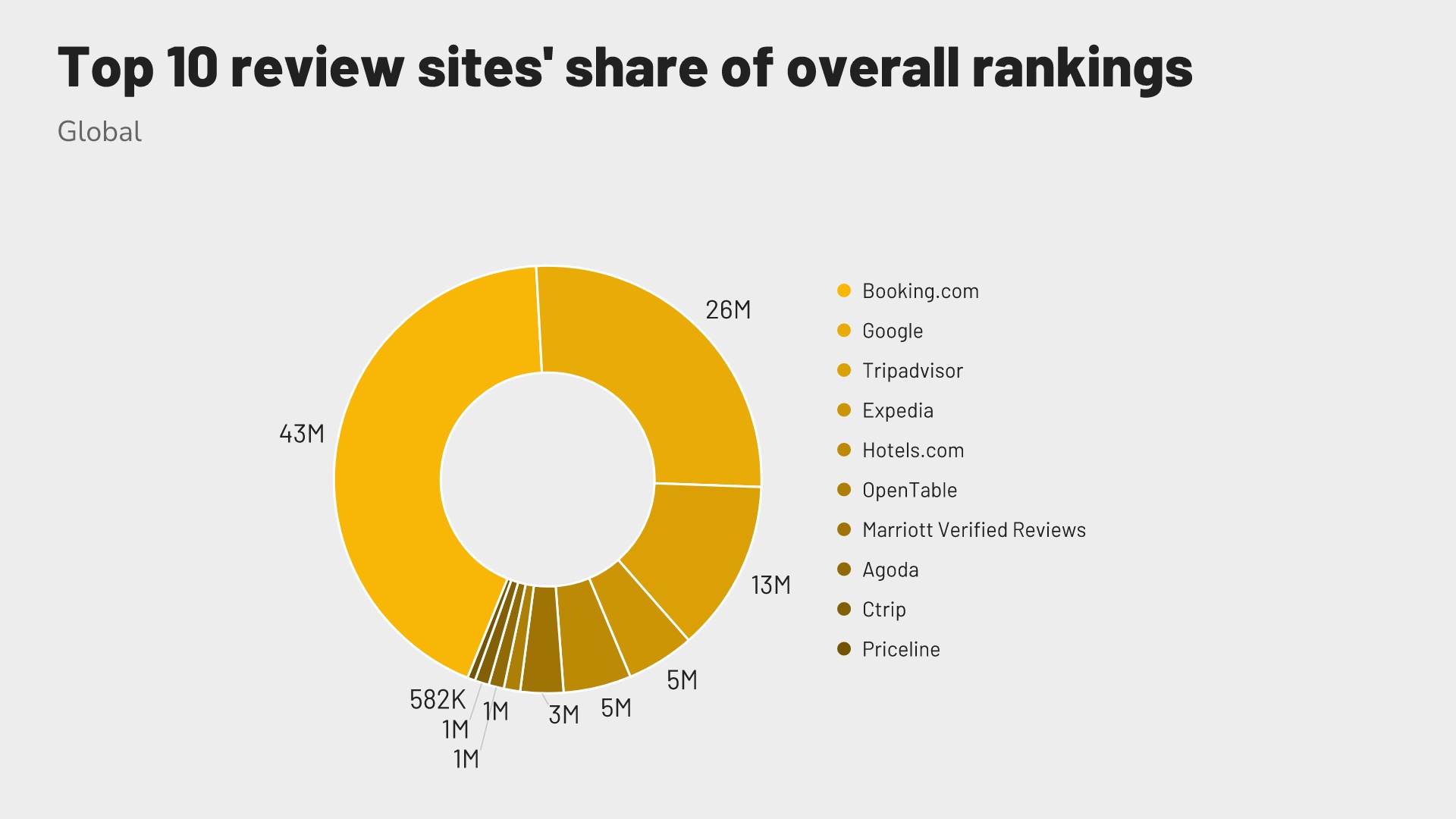 As for which sites travelers turned to for writing about their experiences, you'll notice some familiar names, including Google, Booking.com, Tripadvisor, and Expedia. Google and Booking.com still made up a majority of these reviews, accounting for 69 million reviews in total. Tripadvisor followed in third position with nearly 13 million reviews — maintaining its position from 2021.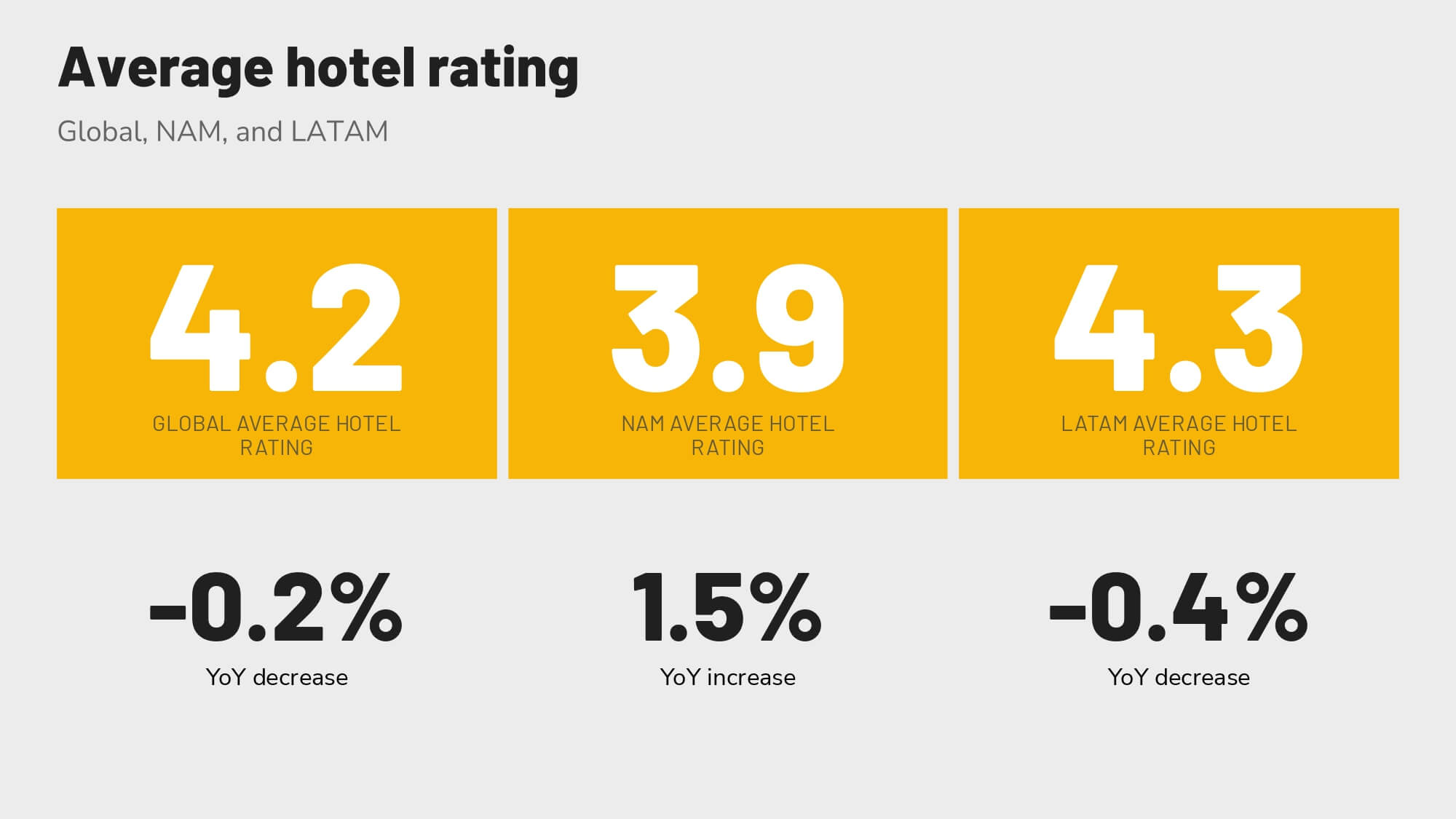 While guest reviews and your responses to them help to influence bookings and give you the opportunity to improve upon guest feedback, that doesn't always translate to higher ratings. This is clear when you notice that the average hotel rating around the world decreased by 0.2% from 2021 to 2022.
Now more than ever, take the time to truly read and think about what guests are saying in their reviews. Absorbing their feedback and using it to make tangible improvements can go a long way toward boosting hotel ratings.