AI-powered text messaging solution
Delight your guests
Ivy is an AI-powered text messaging solution that provides your guests with a single point of contact – from the time they book until after they check out.
Get a demo to understand how Ivy instantly responds to guests' questions, extends offers, and delights them with personalized communication – all while driving revenue for you. What they're saying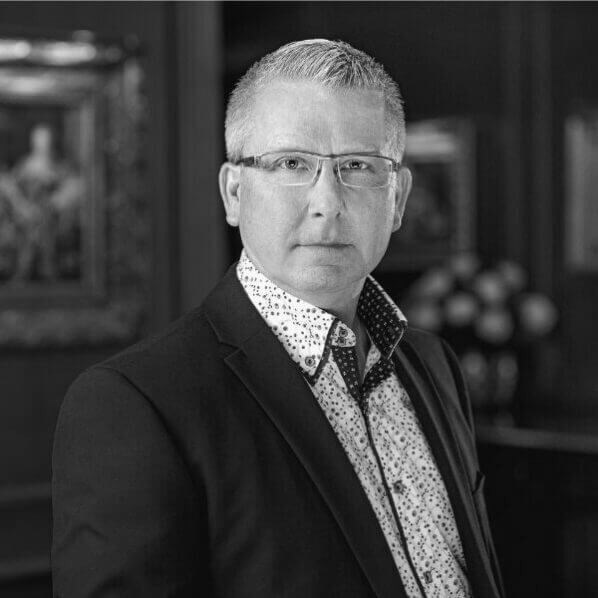 Ivy will give our guests a point-of-contact at any point during their stay, no matter the hour or location…freeing up our staff to create more meaningful guest experiences."
– Bob Jackson, CEO, Vintage Hotel Group

"Best place to stay. Ivy at the front desk always goes above and beyond!" "Best vacation destination.
Thank you Ivy for the personal attention you provided during our stay!!!"
– TripAdvisor reviews from guests at Ivy properties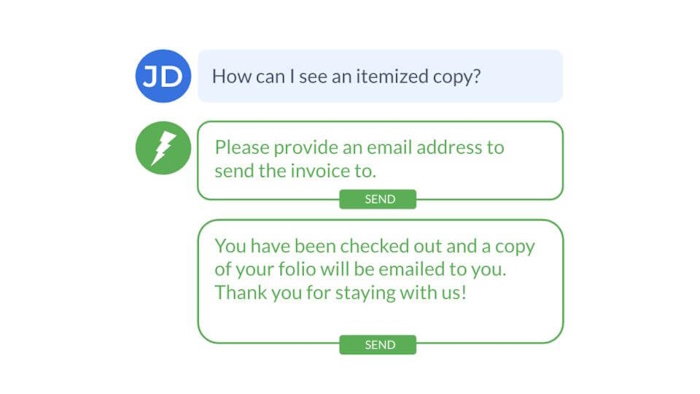 Smart suggestions
AI-powered smart suggestions assist staff with up to 3 previous responses to similar messages.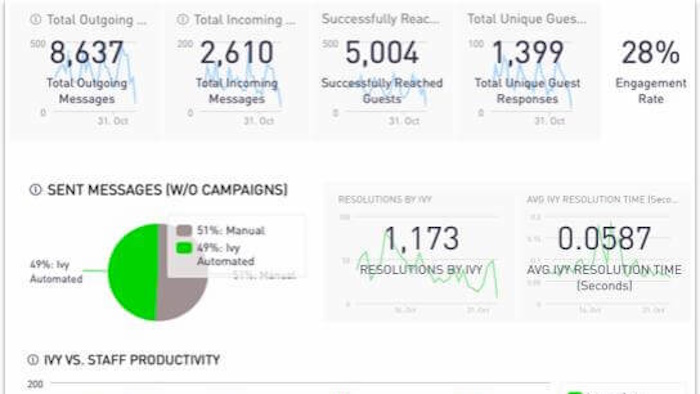 Easy-to-track analytics
Gain valuable insights by tracking guest engagement, automation rates, and staff response times.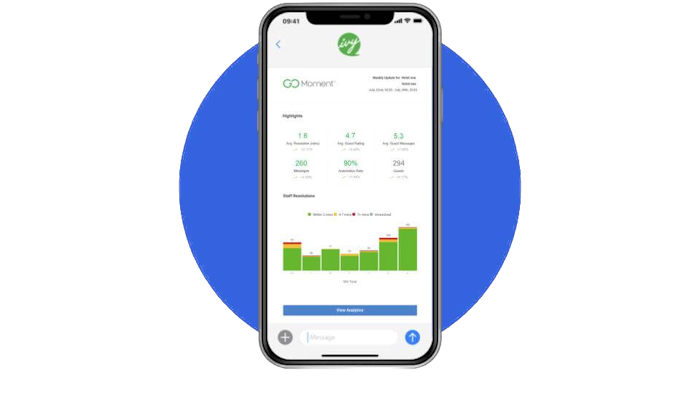 Automated reporting
Weekly program performance reports are automatically generated and delivered via email.
OMNI-CHANNEL COMMUNICATION
Every channel at your fingertips
Guests' preferred communication channels can vary. Besides Revinate Ivy, our text messaging solution, with Revinate, you can use every channel available — voice, text, and web.