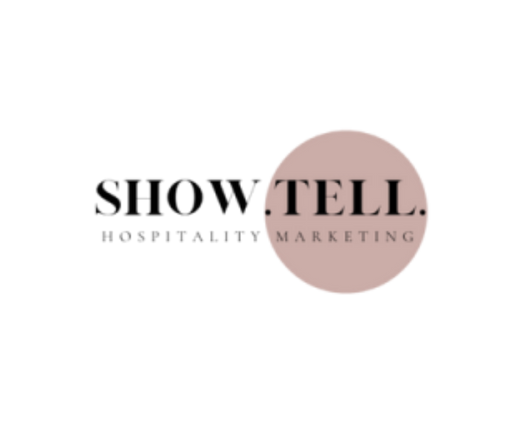 Show.Tell Hospitality Marketing is a Certified Revinate Partner
Show.Tell Hospitality Marketing is a Certified Revinate Partner
Integration Type: Website Integration
Crafting visually engaging and story-driven marketing strategies for hotels and hospitality businesses
Benefits
Create and communicate your brand story through engaging content and revenue-driven marketing tactics
Add a CRM champion with proven success in driving direct revenue at 40x ROI to your marketing team
Access to versatile marketing expertise and the hands-on support needed to take hold of your marketing strategy
Show.Tell Hospitality Marketing
https://www.showtellmarketing.com/
Show.Tell. is the culmination of over 10 years of diverse hospitality marketing experience and a desire to bring versatile marketing expertise to the tool belts of hospitality businesses internationally. Be it content development, CRM onboarding coordination, digital marketing strategy, branding, consumer engagement analysis, copywriting, or project management, Show.Tell. serves as an extension of your team.
What we do:
Strategic Advisors or Hands-on-Deck 
Let's formulate revenue-driving strategies, or dig in and develop the brand identity that's been missing. Just have marketing deliverables your team can't get to? Sign us up.
Data Geeks & Website Wizards
We love deep diving into consumer engagement analysis to fine-tune your digital marketing strategy. We're also into rolling up our sleeves to produce content for a daunting new website.
Content Producers or Project Coordinators 
We'll crank out weekly email campaigns or take on a big, hairy new CRM onboarding project.
Programming & Partnership Aficionados 
Need ideas and tools to engage with guests on property? Ya, we're jazzed about that, too. We'll get the creative juices (and brand partnerships) a-flowing.