Benchmark data: NAM responses and ratings overview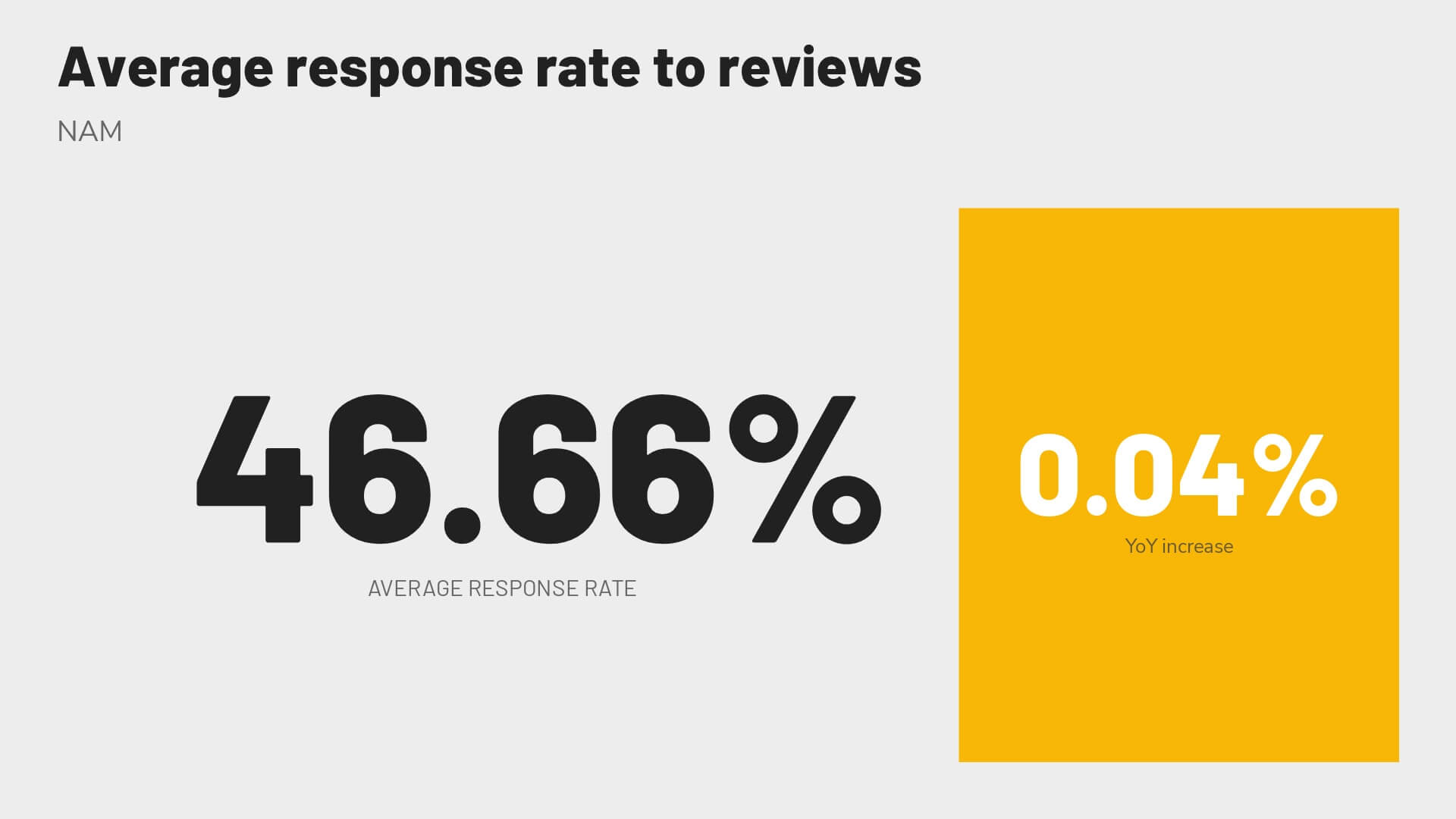 46.7% average review response rate in NAM
Compared to the rest of the world, NAM lagged a bit when it came to review responses. The response rate for this region was one of the lowest at 46.7%, and this was an increase of less than 0.1% from 2021.
While NAM had a somewhat low response rate among hotels, bear in mind that the quality of responses is what truly matters. Make sure to express genuine gratitude to guests who took the time to write a review. And in the event you're addressing some negative feedback, it's always best to clearly indicate what steps you plan to take to remedy the issue for future guests.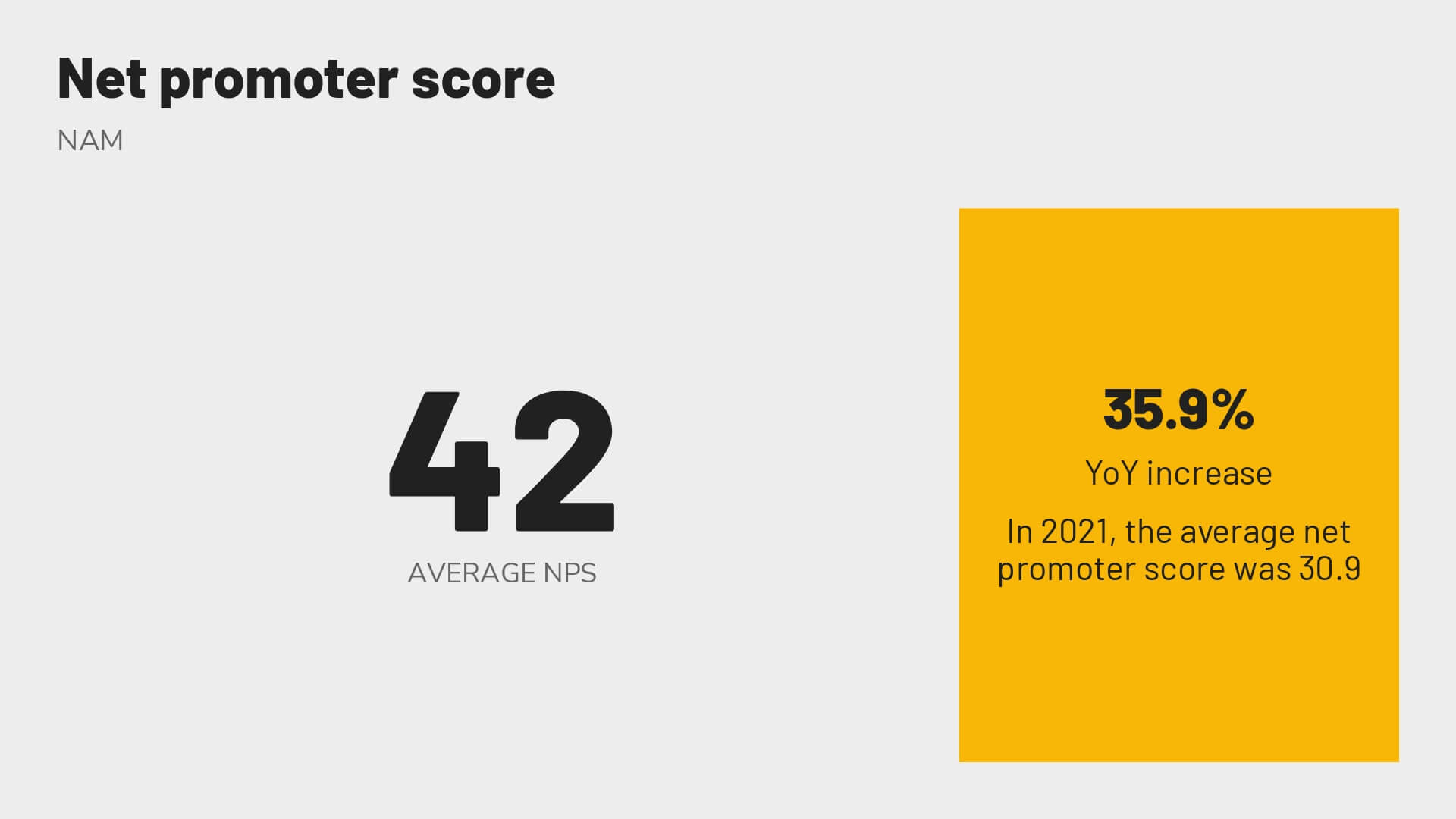 Despite an incredibly small uptick in the average response rate throughout NAM, the average net promoter score (NPS) increased by 35.9% in 2022. This could be a sign that NAM hoteliers are really working to implement guest feedback.