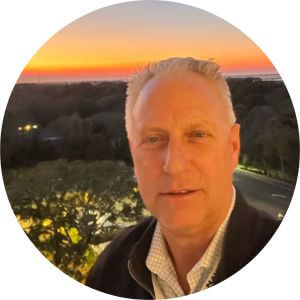 Meet the customer
"We evaluated the solution every year for over a decade. We finally realized that we were leaving a lot of money on the table by not driving ancillary revenue opportunities and additional nights with our current process and created a specialized outbound Experience Design team.
Dean Blackburn
Director of Resort Experience Development
The brand
French Lick Resort is a historic resort complex located in the Hoosier National Forest in Southern Indiana in the town of French Lick, Indiana, in the United States. The resort consists of two grand hotels, the French Lick Springs Hotel and the West Baden Springs Hotel, offering indoor versatile meeting and event space with more than 169,000 square feet, over 3,000 acres of outdoor space as well as several other attractions, including a casino, a golf course, a horse stable, 12 restaurants, and 2 world-class spas.
Both hotels have undergone extensive renovations and restorations in recent years, and they are now popular destinations for travelers looking for a luxurious and relaxing getaway. The resort is known for its elegant architecture, world-class amenities, and rich history, and it has played host to many famous guests over the years, including presidents, entertainers, and business leaders.
The challenge
French Lick Resort offers more activities and outlets than a single guest could take advantage of during a 2 or 3 day stay. But, when booking, most guests don't realize how much there is to do and book a single night stay with no advance planning. As a result, they aren't able to take advantage of everything the resort offers.
Following COVID-19, post-stay feedback indicated that leisure guests wished they had more time to enjoy the property and made advance reservations to enjoy the many amenities. This feedback, while positive, represented a huge opportunity for the property to engage with guests with planning details prior to their stay to encourage them to add more nights to their stay and book services in advance driving ancillary revenue, before they filled up.
The solution
In 2021, the French Lick Resort made the decision to leverage Reservation Sales to increase voice channel revenue. "We evaluated the solution every year for over a decade. We finally realized that we were leaving a lot of money on the table by not driving ancillary revenue opportunities and additional nights with our current process and created a specialized outbound Experience Design team," Blackburn recalls.
To drive ancillary revenue, the experience design team started calling guests before their stay and followed up with emails and notes and save the communications in the CRM under the guest profile. The purpose of this call was to understand what the guest was looking for with their trip and encourage them to book onsite experiences. After testing different timing, they found conversion success with calls made 10 days before the stay.
Another significant win for the resort was communicating again a year after the stay. This drove guests back to the resort and encouraged them to book new experiences. Extensive lead forms help the reservation agents quickly understand guest preferences to suggest the perfect activities designed around the individuality of the guests profile.
The team also leverages Revinate Marketing and Shopping Cart Abandonment (SCA) to drive direct bookings. Automated emails are triggered after web sign-ups, on guest booking anniversaries, after cart abandonment, and after a lapsed lead. The call to action on these emails often leads to either "book online" or "call now". A clear sign that the Reservations Team is working hand-in-hand with the Marketing Team.
In 2022, the team captured information on over 3,000 guests with Shopping Cart Abandonment. In combination with the reservations agents, the resort successfully booked over 800 of these abandoned reservations.
The results
The outbound calls powered by Revinate make a huge difference in customer spend.
For one, by understanding what guests are looking for during their stay, reservation agents can suggest services and experiences that drive advance reservations. These calls led to the guest telling the agent exactly what they wanted to spend their money on and, in turn, increasing the average booking value of the guest. Many of these calls led to guests extending their stay, so they can take full advantage of the resort.
In fact, before Revinate, the resort leadership was considering 2-night minimums over key periods but was hesitant to move in that direction. Revinate data immediately showed they could put a 2-night minimum on select dates and not lose out. Most importantly, through call auditing and scoring they also discovered they did not need to discount the rate — and quickly eliminated offers that were not necessary while maintaining occupancy goals. Both average daily rate and length of stay immediately improved.
Second, when the guest receives a call, they feel valued. Many guests mention that they have never been called by a hotel representative prior to their stay to ensure their needs would be met through personalized itinerary planning.
The email campaigns sent after the calls have higher than average conversion. The average open rate is 43% and the average click rate is 4.5%.
By combining the voice channel with Revinate Marketing campaigns, the resort is generating $51K in direct revenue per campaign, has increased the average length of stay to 1.8 days, and has driven ancillary revenue.
Want to hear more from Dean Blackburn about how his team makes the most of Revinate? Watch the on-demand webinar here.