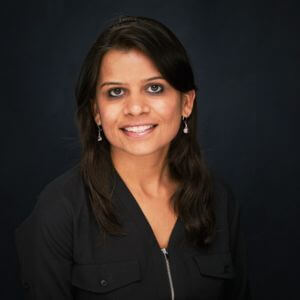 Meet the customer
"In addition to being a powerful revenue driver, Revinate is incredibly easy to use which is why it has been so heavily adopted."
Aditi Verma
VP of Revenue Strategy
The brand
Northview Hotel Group is a leading owner and operator of remarkable hotels, resorts, and resort communities throughout the United States. The company is committed to providing guests with the highest level of service and luxury amenities while continuing to innovate and improve operations.
The challenge
With demand falling to pre-pandemic levels and booking windows continuing to shrink, OTAs are rolling out all the stops to acquire new customers. Because OTA bookings come at a steep cost for hotels, Northview Hotel Group recognizes the need to stay customer-focused and implement new strategies to drive more profitable direct bookings.
The solution
The team leverages outbound sales and email marketing to engage customers and own the entire guest journey. Their ultimate goal is to always provide a great booking experience and drive direct revenue. Revinate's cloud-based solution, which allows remote teams to access the platform from anywhere, has been instrumental to increasing direct bookings.
As a customer of Reservation Sales, Revinate's voice-channel solution, for the past 13 years, the team has seen the difference that personalization makes. The call center leverages lead data and shopping cart abandonment data captured in Reservation Sales to re-engage prospects and secure direct bookings.
Verma says, "It's all about service. Our call center focuses on helping guests create complete, personalized itineraries around their stay. In addition to making dinner reservations and airport transfers, they help guests create opportunities for great experiences. The data we get from Revinate makes it possible."
About six years ago, the Northview team switched from another email marketing solution provider to Revinate Marketing. "We made the switch to Revinate Marketing because of how easy it is to use. Revinate Marketing's segmentation features are highly sophisticated and easy to implement," says Verma.
Leveraging guest profiles, Northview uses Revinate to engage past guests with promotional emails to bring them back. Because the emails are segmented and personalized, they see average open rates of 23% and CTRs of 2.5%. Some popular campaigns have taken advantage of Revinate's ability to geo-target audiences to reach the drive market and isolate leisure and group travelers.
When the Northview team compares their email strategy against their competitors, they are proud. Verma says, "We present so much stronger than our competitors. Our campaigns are well thought-out and look very professional."
Revinate's powerful reporting helps the team understand what's working and where they can improve. One reporting hack that has proven to be very helpful is to export a list of upcoming guests without email addresses so the front desk team knows who to ask for updated information upon check-in. They then rerun the report to see how much of the gap they were able to fill during the week. With complete guest data, the hotel is in a better position to market to past OTA customers and win their direct business.
The results
Since beginning with Revinate, Northview Hotel Group has generated $40M in revenue using Revinate. A typical campaign drives an average of 66 room nights and $53k in direct bookings, helping the team in their fight to win against OTAs.