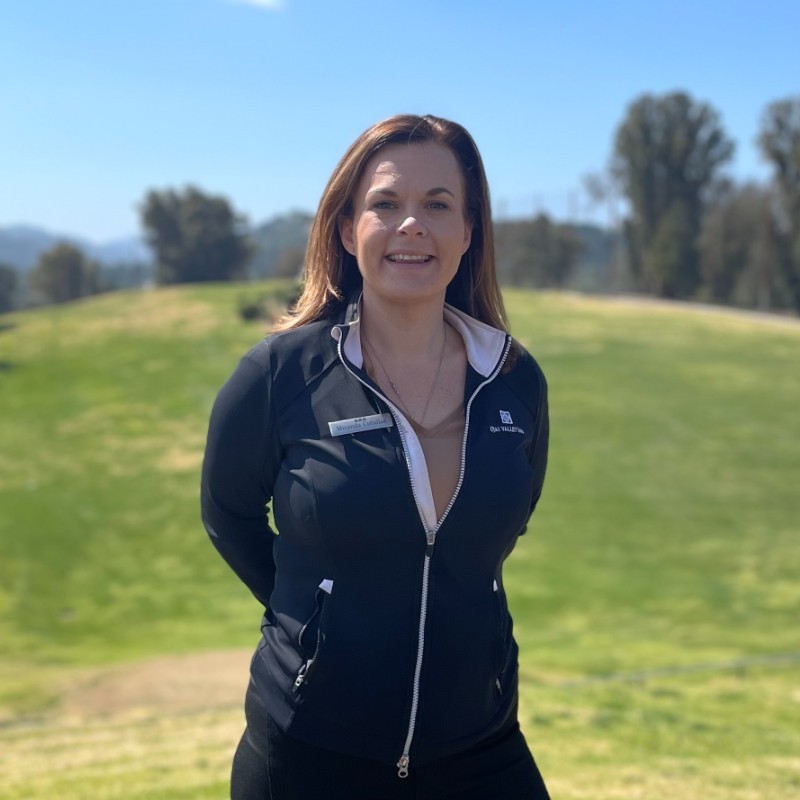 Meet the customer
"We now have the right people scheduled at the right time, even down to the half-hour. Data from Reservation Sales helped me position agents who were comfortable selling higher and more expensive room categories into the appropriate shifts"
Miranda Cubillas
Director of Reservations and Recreation, Ojai Valley Inn
The brand
In the bohemian enclave of Ojai, California sits the historic AAA Five Diamond, Ojai Valley Inn — a luxurious retreat and one of California's most cherished destinations since opening in 1923.
The 303 guest room inn offers a range of  impressive amenities, including the 31,00 square foot Spa Village, a legendary golf course, an immersive beekeeping experience, multiple pools, event spaces, and 7 unique culinary outlets complete the scene.
Notably, the inn has garnered prestigious accolades, including a feature in Condé Nast Traveler Magazine's Top 100 Hotels in the World and a spot on their editor-selected Gold List. It has earned a Forbes Travel Guide Star rating and has also been recognized by the discerning readers of Travel + Leisure publication as one of the Best Hotels in the World. Golf Magazine describes the inn as the perfect sanctuary to "rest, reflect, and savor every moment.
The challenge
Ojai Valley Inn has everything a hotel could want: hardworking staff, great culture, and an amazing property. However, there was one crucial asset that had been holding the team back: access to meaningful data that could help improve operational efficiency and conversions.
Reservation agents at Ojai Valley Inn once dubbed their department "the red-light district."
"Our phones would constantly flash red with waiting calls," recalls Miranda Cubillas, Ojai Valley Inn's Director of Reservations and Recreation. "Abandonment was high and we had no way to staff intelligently to handle the volume."
Every missed call was lost revenue and lead data. "It was hard to watch this hard-earned demand go to waste." On top of that, it was difficult to train and coach reservation agents. Agents figured out what worked for them, and best practices weren't shared uniformly.
The resort also needed the technology to tie email campaigns to calls and inbound interest. The inn's sales, marketing, and reservations teams were all siloed–along with the data they used for decision making.
The disconnect hurt email marketing effectiveness and conversion rates. Agents didn't understand the value of email, how it could be used on the phone, and the power of call information capture to help the sales and marketing team build smarter campaigns.
"There was no way to assign ROI to marketing activities or make sure we were adequately staffed. We were in the dark," says Cubillas.
On top of it all, the departments didn't share a Customer Data Platform (CDP), so the call center team only knew when marketing campaigns ran based on call volume. "It was embarrassing when guests would tell us about marketing promotions we hadn't seen yet!"
The solutions
Ojai Valley Inn turned to Revinate to unite their teams under one platform. Specifically, they implemented Revinate Marketing to handle their email marketing campaigns, Reservation Sales to support their voice channel conversions and outbound sales, and RezForce, Revinate's reservations service staffed by Forbes Travel Guide 5-Star certified agents, to aid the reservations team during call surges and after-hours.
With Revinate Marketing, the team relies on hyper-segmentation, email automation, and shopping cart abandonment emails to drive revenue. For example, the inn targets stays over special weekends such as Mother's Day, local Ojai residents, loyal guests, and even on-property guests in order to drive ancillary revenue.
Reservation agents also play a part in marketing. They are coached and incentivized to capture call information that supports better delivery, open, and conversion rates on email campaigns.
With Reservation Sales, the agents gained a consistent structure and the leaders gained actionable data in order to make valuable decisions. The first decision was to reorganize agent shifts more efficiently. The Call Volume Report enables you to understand who is calling, when they are calling, and what they are calling for—as well as when calls are abandoning, the amount of daily leads, and other  reporting. Armed with this crucial information, Miranda was able to reorganize shift hours and be proactive in her decision making using data from the previous years.
"We now have the right people scheduled at the right time, even down to the half-hour. Data from Reservation Sales helped me position agents who were comfortable selling higher and more expensive room categories into the appropriate shifts," explains Miranda.
The inn also re-energized the outbound sales team in order to keep the property fully booked. The reservations team prioritized coaching and data gathering–particularly email capture and not-booked reasons — to increase followup conversions.
Finally, with RezForce, the team no longer has to worry about the guest experience during call surges and after-hours. The reservations sales team is at ease knowing that the guests will be taken care of by Forbes Travel Guide 5-Star certified agents that can handle any type of reservation request.
With Ojai Valley Inn's partnership with Revinate, the resort and the team continue to flourish today.
The results
Revinate has given Ojai Valley Inn the data they need to make proactive, informed decisions. They have been able to leverage year-over-year data and make sure they are making the proper incremental shifts.
Revinate has also allowed for sales, marketing, reservations, and revenue teams to be on the same page. Miranda explains "that's when you start to unleash the capabilities. Our marketing team works closely with reservation sales. That's why it works."
The individual solutions contribute to the entire success.
With Revinate Marketing, the team has increased their average open rates to above 50% and achieved a 2.3% click-through rate, driving an average of 300 room nights per campaign sent.
With Reservations Sales and RezForce, call conversion rates have increased by 16% over the past 12 months and the average stay value has increased by 23%.
Today, the sales, marketing, and reservations departments are in sync. Agents know what campaigns drive calls, improving call personalization. Together, the departments look at booking trends data and can tag-team marketing email and outbound calling to fill gaps. The insights shared between departments "keep us one step ahead of our competition," boasts Cubillas.