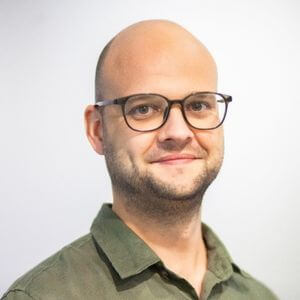 Meet the customer
"Our strategy is to inspire travel without the hard sell."
Thom Dirkse
Director of Digital Marketing, S Hotels & Resorts
The brand
S Hotels & Resorts is a fast-growing holding company that manages close to 40 hotels, resorts, and investments in desirable global tourism destinations. These include locations such as the Maldives, Fiji, Mauritius, the UK, and Thailand.
The challenge
Like many quickly growing hotel groups, S Hotels & Resorts struggled with bringing together data from its multiple property management systems. Without a single view of guest data, the marketing team was unable to recognize repeat guests to thank them for their loyalty, leverage guest preferences to ensure a great stay, or surface compelling offers to bring them back for another visit.
The solution
With Revinate Marketing, S Hotels & Resorts finally has a single place to store and access all guest data. Individual properties can easily create property-level campaigns using segmentation filters. And the corporate office can create campaigns leveraging guest data from across the entire portfolio.
For example, hotels might send a dedicated campaign for families promoting kid-friendly villas. They can use family-oriented photos and make sure to send emails when people are making their holiday plans. Or, they might share festive programs with guests who visited a resort over that same time period during previous years.
"We're moving away from mass marketing and toward segmenting the business sensibly to send customers the right offer at the right time, with content which resonates with them," says Thom Dirkse, Director of Digital Marketing. "Revinate's functionality has helped us a lot in launching effective campaigns."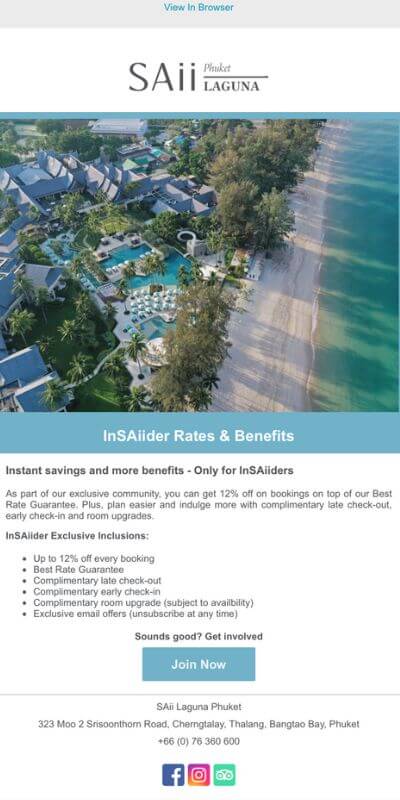 Whereas campaign tracking used to be onerous, Revinate Marketing makes it easy to tie campaigns to bookings, allowing the team to reliably track performance and optimize campaigns based on learnings from the data.
"Revinate is the missing link that allows us to easily access our guest data without expensive infrastructure upgrades," Dirkse says. "By doing so, we've found Revinate to be not only an advanced marketing tool but also the solution that allows us to take operational excellence to the next level."
The results
Revenue generated in last 6 months: ฿24,748,025 ($710,000)
Average revenue per campaign: ฿931,908 ($26,000)
Average room nights per campaign: 84 room nights
Average open rate: 29%
OTA win-back campaign in the last 6 months:

Room nights: 127
Revenue: ฿1,432,143 ($41,000)