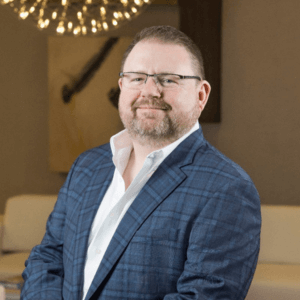 Meet the customer
"Just a few months after we rolled out Reservation Sales, we have met or exceeded all of our KPIs."
Harry Carr
Senior Vice President of Revenue Management
The brand
Islamorada Resort Collection, managed by Davidson Hospitality Group, is the operator of four premier properties in the Florida Keys. Whether guests choose Amara Cay Resort's casual redefined atmosphere, the intimate charm of La Siesta Resort & Villas, the tranquil and peaceful ambiance of Pelican Cove Resort & Marina, or the funky beach chic ambiance of the Postcard Inn Beach Resort & Marina, they'll experience the kind of character and authenticity that says "We're from here. Let us show you around."
The challenge
Like many hotel companies, Islamorada Resort Collection struggled to find qualified reservation agents following the pandemic. The Great Resignation significantly affected the hospitality industry, with tens of thousands leaving the industry en masse. While this problem affected all hotel groups, it was particularly problematic for hotels in more remote locations, like the Florida Keys.
But staffing wasn't the only challenge that the revenue team at Islamorada Resort Collection faced. The Resort Collection had an external reservations contract, and as a result, struggled with low conversion rates and driving direct bookings. Without software and limited staffing resources to help them manage their calls or track their success, they were up against some challenges.
The solution
It was clear to management that Islamorada Resort Collection needed to hire and train remote agents for the internal call center, but with their property teams stretched thin and no experience setting up a new call center, Islamorada needed external support for the project.
So, the ownership group, KSL Capital, recommended Dragonfly Strategists, a boutique advisory firm, both for its expertise in call center setup and its track record of successful project management.
Harry Carr, Senior Vice President of Revenue Management says, "Dragonfly lived up to their expectations. They offered unique tools and project timelines that helped keep the team focused, make decisions, and stay on schedule. It was not a "one size fits all" solution, but a true partnership to arrive at a customized plan."
Dragonfly has worked with several Revinate customers in the past, and based on the Islamorada Resort Collection needs, recommended Reservation Sales, a Revinate voice-channel solution.
Revinate also came highly recommended by other Davidson Hospitality Group properties such as The Don Cesar, Paradise Point Resort & Spa, and Beach House Suites. In reference checks with KSL Capital, leaders raved about Revinate's ease-of-use, implementation times, ongoing customer support, and ability to drive direct revenue.
Together, Revinate and Dragonfly Strategists set out building a truly customized plan that included hiring and training remote call agents, developing SOPs, implementing Reservation Sales, and launching lead nurture campaigns to drive the best conversion possible. From on-site discovery to project management; Dragonfly Strategists advisors kept the project moving forward and on time for the Islamorada team, while working closely with Revinate.
While the agents were hired, Revinate went to work implementing the solution by integrating with the properties' existing platforms. Everything went according to plan, and in March 2023, Islamorada Resort Collection went live with Reservation Sales.
Harry Carr, Senior Vice President of Revenue Management says, "Rolling out Revinate completely transformed our business almost overnight. We went from having no tools and little process around reservation sales to a best-in-class software solution with always-on revenue features and a team that is firing on all cylinders."
The results
With the help of Dragonfly Strategists, Islamorada Resort Collection was able to successfully launch its internal call center on time with a qualified team of agents, foundational standard operating procedures, and KPIs. Dragonfly Strategists' detailed project management ensured that all timelines exceeded or met set deadlines, and the team was fully equipped for a rewarding launch.
Four months after implementing Reservation Sales and hiring an internal reservations team of six people and one manager, Islamorada Resort Collection has already met or exceeded all of its related KPIs. Call conversion increased by 64% with the new team, compared to their previous provider. And, in just the first six weeks, the team reached $1M in booked revenue.
Additionally, guest service scores have improved, handle time decreased by almost a minute, revenue from voice calls is up, and reporting insights have allowed the team to continuously improve. Best of all, costs are neutral compared to using a third-party call center, so the investment in an internal team has already paid off.
And, with the help of Revinate and Dragonfly Strategists, the hospitality group makes the most of its call data to increase total revenue for the resorts. Agents can track rich guest profiles, retarget, and follow up with potential customers to drive bookings. In just four months, conversion rates went from 55% to 86% — a 56% increase — thanks to the Reservation Sales training, implementation teams, and Dragonfly Strategists.
Today's guests are looking for personalized experiences, and third-party agents simply can't provide the level of detail required to make any property stand out. Thanks to the support of Dragonfly Strategists and Revinate, Islamorada Resort Collection has a high-performing and well-trained team of agents, backed by modern technology, that is ready to leverage guest data and sales insights to drive direct bookings through a personalized approach.
_____
Click here to learn how Dragonfly Strategists can help you transform strategy to revenue and create more meaningful and customized guest experiences.