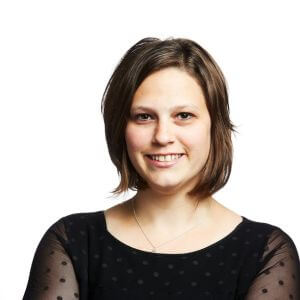 Meet the customer
"Revinate has transformed our business and enabled our reservations team to drive a huge percentage of our revenue."
Elizabeth Benson
Director of Revenue Management, Mohonk Mountain House
The brand
Nestled amidst the breathtaking beauty of New York's Shawangunk Ridge, Mohonk Mountain House stands as a testament to resilience and evolution. This remarkable property evolved from humble beginnings to become an icon of luxury and tranquility. Today, Mohonk Mountain House is a world-class destination that captivates visitors with its awe-inspiring landscapes, impeccable service, and a legacy of creating unforgettable experiences.
The challenge
You won't find Mohonk Mountain House on OTAs. In fact, about 65-70% of bookings are made over the phone, which means that the team of reservation agents are not only busy, but also critical to the success of the hotel. But, before Revinate, the team didn't have an effective way to handle overflow calls and lacked the necessary metrics and tools to support the reservations team. Elizabeth explains, "We were using a call management system which provided basic metrics but didn't provide true conversion statistics or insights to help our agents grow. The calls weren't even recorded for training purposes." Elizabeth knew that to run the business effectively, she needed a more powerful solution."
The solution
Everything changed when Mohonk Mountain House selected Revinate to capture and convert leads over the phone and maximize their phone bookings through Revinate's contact center, RezForce. Unlike their previous solution, RezForce is an extension of Mohonk's reservations team, not a separate entity. The RezForce agents are trained on the resort's unique offerings — no small feat considering its complexity. The hotel has 30 different room types and lots of activities and outlets. 
The difference between their previous vendor and Revinate's RezForce solution shocked Elizabeth. 
She says, "It was night and day. The RezForce agents are incredibly professional and the level of quality is outstanding. We have guests that arrive with gifts for their agent. And, our in-house team appreciates the care and detail in the lead forms that are passed back to them to follow up on." 
RezForce agents capture lead data on every unbooked call so that the in-house team can properly follow up and drive outbound sales.
Revinate's Reservation Sales solution also made an immediate impact. With access to strategic data and coaching tools, the Mohonk Mountain House agents were able to operate at a higher level. For the first time, they could measure the effectiveness of calls and analyze things like time spent on a lead call versus a non-lead call. 
Call Center Manager Christian Maletta joined the team just as Revinate's voice channel solutions were being rolled out. He says, "Everything was seamless, right from the start. RezForce leads are auto assigned to agents for follow up. They have all the information at their fingertips so the agents are empowered and confident."
The results
With Revinate, Mohonk Mountain House created an outbound channel that drives significant revenue each year. 
If RezForce is unable to book a lead, the RezForce agent will collect data on the guest and the lead will be auto-assigned to a specific in-house agent to follow up on. With this system in place, outbound accounts for 11% of total booked revenue across all channels over the past two years.  They've also steadily increased their email capture rate. 
And with call metrics easy to access, agents now receive consistent training. Elizabeth has even changed the structure of the call center to include a trainer and someone to score calls. As a result, conversion is up, outbound revenue is up, and agents are more engaged. Mohonk continues to invest in its team through an incentives program and an annual Call Center Sales Summit.
The team has seen so much success with Revinate that they were awarded Revinate's Elite Revenue Driver award for RezForce at NAVIGATE, the annual customer conference. Elizabeth says, "With Revinate, we have more than a vendor. We have a valuable partner."