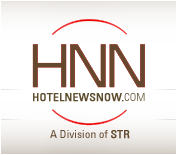 HotelNewsNow.com covered the Cornell Hospitality Research Summit last week and are providing us with some great data from Brian Ferguson, VP of supply strategy and analysis at Expedia.
If there was ever any doubt about the importance of having your hotel appear on the front page of hotels, you now have proof. 95% of all transactions on the site occur with hotels that appear one page one of hotels. In addition, 47% of transactions occur with hotels in the top five positions on the page.
The article goes on to provide the quote of the week. "Reviews are a particularly important factor in what hotels will be able to charge through a third-party site", Ferguson said. " A 1-point increase in a review score equates to a 9% increase in average daily rate." 
Read the complete article here.