Email Marketing Basics for Hoteliers
Live webinar
There's more to email marketing than just clicking "Send," particularly for smaller hotels and hotel groups. Internet Service Providers (ISPs) actively block suspected spammers. Consumers are picky about the promotional emails with which they choose to interact. And, you need a way to measure the return on your email marketing investment. You also may be asking yourself: How do I scale my efforts across the portfolio? What can I do to promote the brand across properties?

To be successful, your hotel's marketing emails need to hit the mark on high delivery rates, enticing guests to open and click through, convert guests to book or purchase and produce measurable ROI.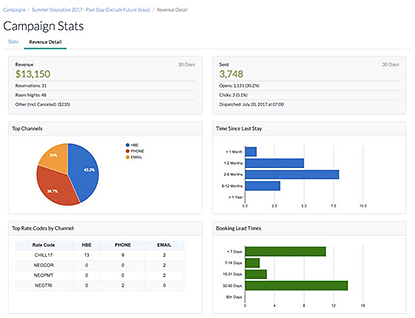 Register now for free to discover how to accomplish all of this with email marketing. We'll show you how to create email campaigns that drive direct revenue and tailor the guest journey.

Ready to get started with email marketing this month? Sign up with Revinate Marketing by October 31 and receive $3000.00 off your subscription services.