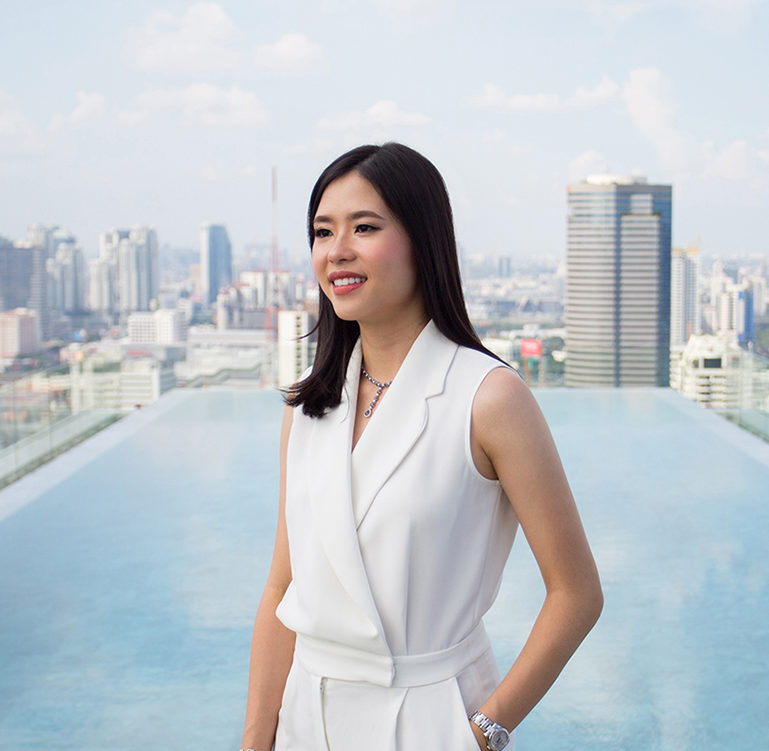 Meet the customer
"I never have to worry that the wrong people are being targeted because the platform is so easy to use. Revinate is a very powerful tool for guest data management and why our engagement metrics are so high."
Nida Wongphanlert
Managing Owner
The brand
When guests step through the doors of the 137 Pillars Hotels & Resorts, Chiang Mai or Bangkok property, they immediately recognize that the brand is different from other boutique luxury brands. There is a rich sense of history and Thai culture. The staff engages guests rather than trying to remain unseen. Service is highly personalized. Design is on full display. You have arrived, both figuratively and literally. And Managing Owner Nida Wongphanlert wants to make sure the feeling stays with you, long after you return home.
The challenge
Ensuring that the brand stays top of mind is at the heart of 137 Pillars' marketing strategy. Nida explains, "With so many competitors and so much content being targeted at our guests, it is vital to differentiate ourselves. We need to constantly communicate with our guests in our unique way so that they remember our brand and dream of a return visit."
Breaking through the noise and ensuring that we market to past guests in a meaningful way can be a challenge. 137 Pillars sought a marketing solution that made it easy to differentiate the brand and what it stands for, without compromising on the metrics to measure performance.
The solution
For 137 Pillars Hotels & Resorts, Revinate is the vehicle for transporting the unique brand into guests' homes and offices.  With so many channels to reach customers and so much content available, Nida loves the fact that Revinate Marketing allows her to get her message and creative content in front of the right audience at the right time.
An engineer by trade, Nida built the Bangkok property and later learned marketing on the job. She is intrigued by the challenge of understanding the mechanics behind each channel and developing the right content to convert guests for each channel. She says, "Hospitality is constantly evolving. We need to continually adapt to find the best channels and content to reach guests, whether it's social media, digital advertising, or email marketing."
Testing and Optimization
Testing and optimization have become a way of life for 137 Pillars. After each campaign, Nida and her team access Revinate Marketing reports to examine both standard email marketing metrics (delivered, opens, clicks) plus the more advanced metrics available in Revinate Marketing like click tracking, the number of reservations, and room nights generated from each send. She says, "There is an art and a science to marketing that I really appreciate. I love how the two must work together to make a campaign successful. I am a numbers person so I love looking at Revinate's reporting to see how I can improve with the next campaign. Revinate gives me the ability to be both creative and analytical, which I love."
Nida cites Revinate's segmentation feature as a critical tool for ensuring that campaigns are successful. She says, "With Revinate Marketing, we can send specific messages to different guest segments. I can isolate past Bangkok guests and cross-sell the Chiang-Mai property or upsell an upcoming guest with our unique luxury experiences. I never have to worry that the wrong people are being targeted because the platform is so easy to use. Revinate is a very powerful tool for guest data management and why our engagement metrics are so high." Their most recent newsletter send resulted in 23 room nights booked.
One trend that Nida is seeing post-Covid is more online and last-minute bookings for the Bangkok property. As a result, she has adapted her campaign strategy to capture late planners, timing campaigns with today's shorter booking windows, and segmenting the database by guests who book within a seven-day lead time. Again, Revinate reporting provides the insights to know when to send campaigns to get the best conversion.
The results
The brand's quarterly newsletters are popular with guests, seeing open rates at 30% and 20+ room nights booked with each newsletter. Success is attributed to the care that Nida takes in coming up with unique content not just about the properties, but about Bangkok, Chiang Mai, the team, and local/seasonal offerings. Nida has been able to generate more than 28,000,000+ THB in revenue using Revinate.
For Nida and her family, who she works with every day, hospitality is a way of life and Revinate is a powerful tool in sharing that feeling with guests, whether they're on property or back at home. With a Travel + Leisure award under her belt, amongst other prestigious awards, and international travel returning, the future is very bright for Nida and her team at 137 Pillars.
Quick Stats:
Resorts: 2 properties (plus 1 Yacht)
Lifetime Revenue with Revinate to Date: THB 28,000,000+
Average Campaign Open Rate: 26%
Average Room Nights Booked per Campaign sent: 4