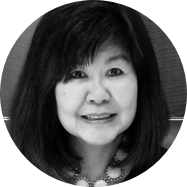 Meet the customer
"It's so important to have data to measure the success of your programs and without Revinate, we wouldn't be in the great position that we're in today."
Lyn Aoki
Senior Director of Guest Services & Brand Standards, Corporate at Aqua-Aston Hospitality
The brand
Lyn Aoki is the Senior Director of Guest Services & Brand Standards, Corporate at Aqua-Aston Hospitality, an Interval Leisure Group Company. In her role, Aoki is responsible for creating and maintaining brand standards for the company's four brands, which sit under the corporate mantle. She was also responsible for rolling out the Guest Service Culture Program, which helps employees understand what it means to be part of the Aqua-Aston team.
The challenge
When explaining the Guest Service Culture Program, Aoki says, "We didn't want a cookie cutter program but rather something unique and tailored to the needs of our guests and teammates." At the heart of the program are five core values which the Aqua-Aston executive team defined. To espouse these values across all Aqua-Aston's brand, Aoki developed extensive training modules targeting topics such as brand history, problem resolution, building cohesive teams, making meaningful connections, living the Hawaiian values, and the five core values. Each module gives teams the knowledge and skills necessary to enhance their service levels and improve their guest satisfaction benchmarks. "Putting people first transcends all modules and, while it's a soft skill, it can be measured," says Aoki.
The solution
Today, Aqua-Aston relies on Revinate Reputation and Revinate Surveys to measure and benchmark their results and put their guests first. "When we created our Guest Service Culture training program, we felt it was important to measure our success," Aoki says. The portfolio was previously using Market Metrix for surveys but decided to switch to Revinate in order to have all guest feedback data in one place. Revinate was able to import all of the brands' previous Market Metrix surveys and scores, allowing the entire portfolio to maintain all their historical data and continue to collect survey feedback, without skipping a beat.
With Revinate, hotels can measure guest sentiments such as how welcome they felt, whether or not they were comfortable, their level of relaxation, and even if they felt appreciated during their stay. Revinate puts this actionable data at the user's fingertips where they can track the data for their individual property, brand or even competitors.
The results
Benchmarking has paid off for Aqua-Aston. From the time the Guest Service Culture Program training was launched in 2016 Aqua-Aston has seen their guest satisfaction scores improve consistently across the board and Revinate has been there along the way to track all of their important metrics.
Overall Positive Reviews have climbed by 46%
Review Ratings have increased from 3.85 in 2015, to 3.95 in 2016, to 4.00 and 3.97 in 2017 and 2018, respectively
Service scores have increased by 9%
Aoki says, "With Revinate, it's so easy to make sure that we're living our core values every day. It's so important to have data to measure the success of your programs and without Revinate, we wouldn't be in the great position that we're in today."