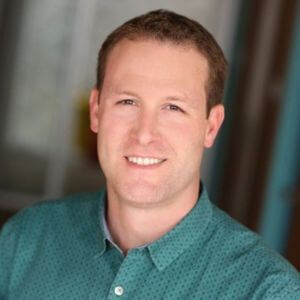 Meet the customer
"Within one week of using Revinate I had the call data that I always wanted. I knew Revinate had the power to revolutionize our outbound sales, and it has."
Dan Smart
Director of Sales & Marketing, Dream Inn Santa Cruz
The brand
Located on Cowell beach and steps from the boardwalk, Dream Inn Santa Cruz is the epitome of a local's hotel. Employees hold esteemed positions in the Chamber of Commerce and Convention & Visitors Bureau. Staff dedicate their time to local causes, like Save Our Shores, Save the Waves, and the Monterey Bay Sanctuary.
Unlike other hotels that lose their sense of place, Dream Inn is an authentic part of the community. As a result, it's home to both locals and tourists, who rub elbows in the surf-inspired lobby, pool deck, and restaurant.
The challenge
Dream Inn's Director of Sales and Marketing Dan Smart wanted to create a world-class, revenue-generating team, but struggled with their lack of guest data. Most reservations at the time were made through the PMS, and there was no process for collecting guest data, tracking booking abandonment, logging calls that didn't convert, or following up to get the sale. Reservation agents weren't held accountable to goals, because the data was so poor. In short, The Dream Inn wasn't operating as a modern, data-first sales and marketing team, and there wasn't a culture of continuous improvement.
The solution
When Dream Inn became a Revinate customer in 2017, everything changed — including the functions of the sales agents.
Dan, who is responsible for the Reservations team explains, "Within one week of using Reservation Sales, I had the call data that I always wanted. It completely transformed how I ran the team. I took away front desk duties from the sales agents and had them focus on inbound and outbound sales. We could finally set goals around segments and market codes, quantify the value of emails and calls, and leverage spiffs to drive fun competition." Dream Inn immediately saw their outbound revenue triple, and by 2022, the team booked over 330 outbound reservations generating over $350K, a nearly 600% increase in outbound revenue.
With reservation agents focusing on inbound and outbound sales, Dream Inn added the "Push2Talk" feature of Reservation Sales to their website, which gives visitors the convenience of clicking a small icon to immediately establish a phone conversation with a live reservation agent. Since implementing, Dream Inn has driven more than 445 bookings and over $450K in revenue from this feature alone.
Simultaneously, the hotel was able to focus on offering local guest packages, using the agents to sell out events, like concerts, on the pool deck and a dinner train event at Roaring Camp Railroad. Leveraging rich guest data in Revinate, the team focused on reaching the local market with these emails and call campaigns.
"We started by marketing to guests who lived within 10 miles. Then we expanded to guests who lived within 50 miles. Revinate Marketing makes it really easy to ensure you're going after the right audience with the right offer," explains Dan. All these offers were call-in only to ensure a high-touch experience with high conversion.
And, with a Reservations team now 100% focused on sales and armed with data, Dream Inn can assign agents to follow up on abandoned shopping carts and take advantage of lead forms to build rapport with guests and help them make the best decisions for their stay, whether it's selecting the right room for their situation or sharing local knowledge about the area.
In fact, the ‌marketing and sales team work hand-in-hand to make sure every lead is properly nurtured. Using Revinate Marketing, after a phone conversation with a warm lead, an automated email is sent three days after the initial conversation with a prompt to book a room or speak with an agent. The same goes for cold leads. The contacts receive an email 5 and 21 days post phone conversation with a prompt to speak to an agent or book a room. The cold lead nurture email alone has generated over $15K in its first 3 months.
Dream Inn also uses Revinate Marketing to send out one-time email campaigns to drive upsell revenue or new bookings with almost no effort.
Recently, a database-wide email promoting a summer deal drove more than $625K with a 40% open rate. Their automated emails drive the same high returns — an email sent to guests just prior to check out encouraging a return visit has resulted in more than $840K to date (from May 2018 – July 2023).
The results
Today, 40% of Dream Inn's bookings are completed over the phone and 35% come direct, online, leaving the smallest percentage to OTAs. This is a huge achievement for any hospitality revenue leader, but Dan is quick to share his success with Revinate.
His bi-weekly meeting with Dream Inn's Customer Support Manager at Revinate gives Dan the full scope of reporting he needs and provides him with a partner. "Revinate has been an incredible partner to us. The software gives us the tools to forecast, measure and continuously improve, and the support we receive is top notch. Revinate is priceless," he says.
Today, the team is seeing a 10x ROI thanks to the partnership with Revinate and has grown their outbound booking revenue from $46K in 2017 to over $350K in 2022 — an incredible +600% increase.