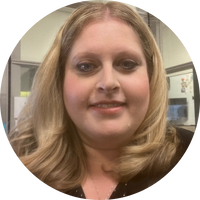 Meet the customer
"Now, I can have agents listen to what a great reservations call sounds like. Or, we can listen to a call that is not booked to understand where they could have done better. We are a much stronger team today because of how we can coach our agents using real calls."
Sarah Stephens
Reservations Manager
The Broadmoor brand
The Broadmoor is a legendary 700-room, Forbes Five-Star and AAA Five-Diamond resort in Colorado Springs with impeccable service and distinctive amenities. Here, the spirit of the West inspires the adventurer within, providing endless opportunities to explore the picturesque mountains, streams, and canyons.
The challenge before Reservation Sales
No one is a top salesperson on day one of the job. Salespeople get great through coaching, by becoming a product expert and by practicing and honing their pitch. With little training and reservation agents struggling to book, outbound revenue was lacking.
Prior to implementing Revinate Reservation Sales, Sarah Stephens, the Reservations Manager at The Broadmoor, didn't have the tools to adequately coach her team of 15 reservation agents. She explains, "My biggest challenge was coaching and scoring calls with the agents. There was no way for me to easily find the recorded calls that would provide good coaching moments. There was no tracking or tags on the recordings to highlight what type of call took place or what happened on the calls." She adds, "I would spend 20 minutes hunting through calls to find a valuable one to coach an agent. With 15 agents, that's not a scalable way to coach."
Solving the challenge with Reservation Sales
Coaching opportunities dramatically increased when The Broadmoor implemented Revinate Reservation Sales. With Revinate, Sarah can easily find exactly the calls that she is looking for and share her feedback with the agents. She explains, "Now, I can have agents listen to what a great reservations call sounds like. Or, we can listen to a call that is not booked to understand where they could have done better. We are a much stronger team today because of how we can coach our agents using real calls." With proper training and coaching, Sarah's team steadily increased outbound booking revenue and exceed their monthly revenue goals.
Reservation Sales provides more insight into agent calls than they have ever had before —which is powerful for both agents and managers. Reservation Hub allows managers to see how agents' calls are tracking for the day. This dashboard, which is always up on Sarah's screen, allows her to see the real-time status of calls and helps her track schedules and call flows.
Agents love the inbound call conversion report, which shows how much revenue they have booked and how many calls they have taken. The report allows them to easily see the fruits of their labor and understand what they have accomplished. Prior to Revinate, they didn't have any visibility into their call volume or sales. "Sales is a competitive sport so this report really spurs the team into action," Sarah says.
Agents also rely on the lead forms, which provide information about what the guest might be calling about. This data helps the agents provide the highest level of guest service and to be efficient with their time.
The results after implementing Reservation Sales
Adoption of the platform is high because of how easy Revinate is to learn and use. Sarah says, "Training is really easy. I love Revinate University and having those classes available to my new team members any time." She also notes that agents love receiving certificates when they complete Revinate University training. Her team consists of many hospitality students who value the opportunity to share the certification on their resumes.
Sarah continues to make the most of her partnership with Revinate and enjoys the periodic on-site training and bi-weekly calls with her Customer Success Manager (CSM) at Revinate, who "keeps her on task with compliance, coaching and scoring." She explains, "After years of working with the platform, we have tons of data. On our bi-weekly calls our CSM helps me find opportunities to dig in and drive even better results. That partnership is so valuable to me."
With Revinate Reservation Sales, The Broadmoor reservation team always knows how they are tracking to goal. They now have the tools they need to meet their incentive plans and develop their skills.
The results speak for themselves:
26X ROI on Reservation Sales in 1 year
422 outbound bookings in 1 year
98% increase in outbound revenue YOY
With Revinate, agents feel accountable and closely connected to the brand they sell because they can see their results in real-time.