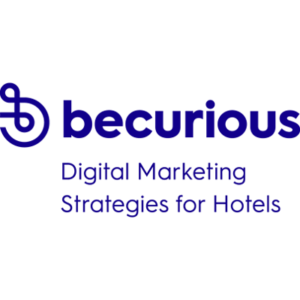 Becurious is a Certified Revinate Partner
Becurious is a Certified Revinate Partner
Integration Type: Website Integration
Digital marketing strategies for hotels and hotel groups.
Benefits
Hotel website design and development – Your story told through a creative and seamless website experience.
Digital marketing strategy – Develop and plan the optimal route to reach your guests and online goals.
Online marketing – to fast track you to success.
About Becurious
​​Becurious develops hotel brands, expands guest reach, and generates more revenue for hotels. We do this through carefully crafted digital hotel marketing strategies that delight and engage future guests.
Becurious is more than a digital agency: we are your strategic marketing partner. Five driven experts and a plenitude of creativity, combined with two decades of profitable experience. Those are our key elements for creating solid, customized, and expertly executed solutions for your digital hospitality marketing.