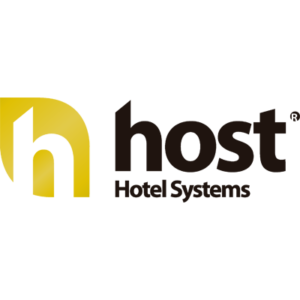 Host Hotel Systems is a Certified Revinate Partner
Host Hotel Systems is a Certified Revinate Partner
Integration Type: PMS
Fully Integrated Systems
Benefits
Host Hotel Systems' software is a multi-language platform, for all types of accommodation that can handle multi properties and help them to connect any type of interface needed for daily operations.
Host Hotel Systems is a leader in providing fully integrated new generation systems for hotel management, with 27 years of experience in the hospitality industry. Host Hotel Systems has + 1700 clients.
Due to its modern interface and self-explanatory icons, the software is extremely easy to operate.
About Host Hotel Systems
HOST PMS:
– Fully customisable cloud-based software, geared towards management that is increasingly focused on guests' preferences and requirements.
– Capable of integration with any third-party system, through the API Portal, enabling essential data to be processed. More than 300 integrations already established.
– PMS HOST includes a set of structural, flexible modules that can be adapted to different business models and requirements.
– Configurations according to previous reservations, for any business unit or size. New features are continuously added, dedicated to the digitalisation of guest interactions, namely through HOST Guest Services.
– Integration with other HOST family modules and with those of your partners is dynamic and bidirectional. It allows solutions to be extended to a fully digital provision, where data flows seamlessly between systems.