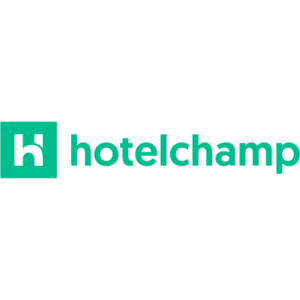 Hotelchamp is a Certified Revinate Partner
Hotelchamp is a Certified Revinate Partner
Integration Type: Website Integration
Hotelchamp eCommerce is an easy-to-use website and booking tool that gives you full control over your online presence.
Benefits
Choose from our library of designer created, responsive templates for the best website experience for your guests.
Change, customise or add anything to your site with the easy-to-use drag and drop editor.
Integrated personalised messaging shows reviews and direct booking benefits at the right time to increase your website conversion.
About Hotelchamp
https://www.hotelchamp.com/
Hotelchamp eCommerce is built for simplicity, with the highest performance, strongest reflection of your brand and best discoverability in mind.
Fully responsive: Made for each device
Integrated Booking Engine: 3-step booking process
Multi-language: Automatically translate in 70+ languages
Page Speed optimized: Automatically optimized for Google Page Speed.
Widget library: Easily add image sliders, videos, photo galleries, and much more to your website.
Voucher store: Create a customizable online storefront to sell your hotel's gift vouchers.
Free hosting & SSL: We host your website for free.
Match your brand: Set your global design, font colors, and styles from our library or upload your own custom fonts.
Import existing content: Import all your pictures and other media from your existing website or Facebook page.
Search Engine Optimisation: We give you all the tools to get found online.