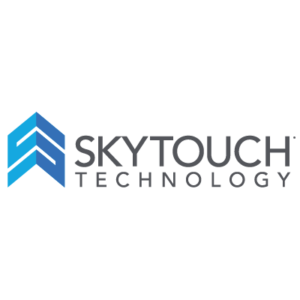 SkyTouch is a Certified Revinate Partner
SkyTouch is a Certified Revinate Partner
Integration Type: PMS
The 100% cloud-based SkyTouch Hotel Operations Platform is for future-thinking Hoteliers who want to have control over their properties. Grow your business. Sky is the limit with SkyTouch.
Benefits
Easy to use – Our platform is intuitively designed and built by hoteliers.
Best in Class Support – 24/7 US- Based Staff and our award winning SkyTouch University.
Platform Accountability – SkyTouch runs on AWS with 99.9% Reliable Uptime.
About SkyTouch
https://skytouchtechnology.com/
SkyTouch Technology is a widely used cloud-based Hotel PMS, Rate, Inventory, Distribution, Integrated Credit Card processing all in the Cloud, from one system. Our platform is suited for hotels of virtually any size or type that need a Reliable, Intuitive, Simple, and Cost-Effective hotel management solution for their properties. We value service. We are a partner to our customers and provide them with easy-to-use solutions so they can efficiently grow their business. Our hotel property management system (PMS) is built by Hoteliers, so we understand the industry and anticipate your needs ahead of time.
Tape Chart- View room availability, optimize room usage, and make, modify or cancel reservations all from one convenient screen.
Guest Experience- With our guest experience program and many guest-centric integrations, your guests will receive an above and beyond experience that makes their stay memorable.
Partnerships with Industry Leaders- Hoteliers can future-proof their properties to easily keep up with the newest, cutting-edge, and advanced technology.
SkyTouch named to 2021 Capterra Shortlist for Best Property Management Software.