Benchmark data: LATAM responses and ratings overview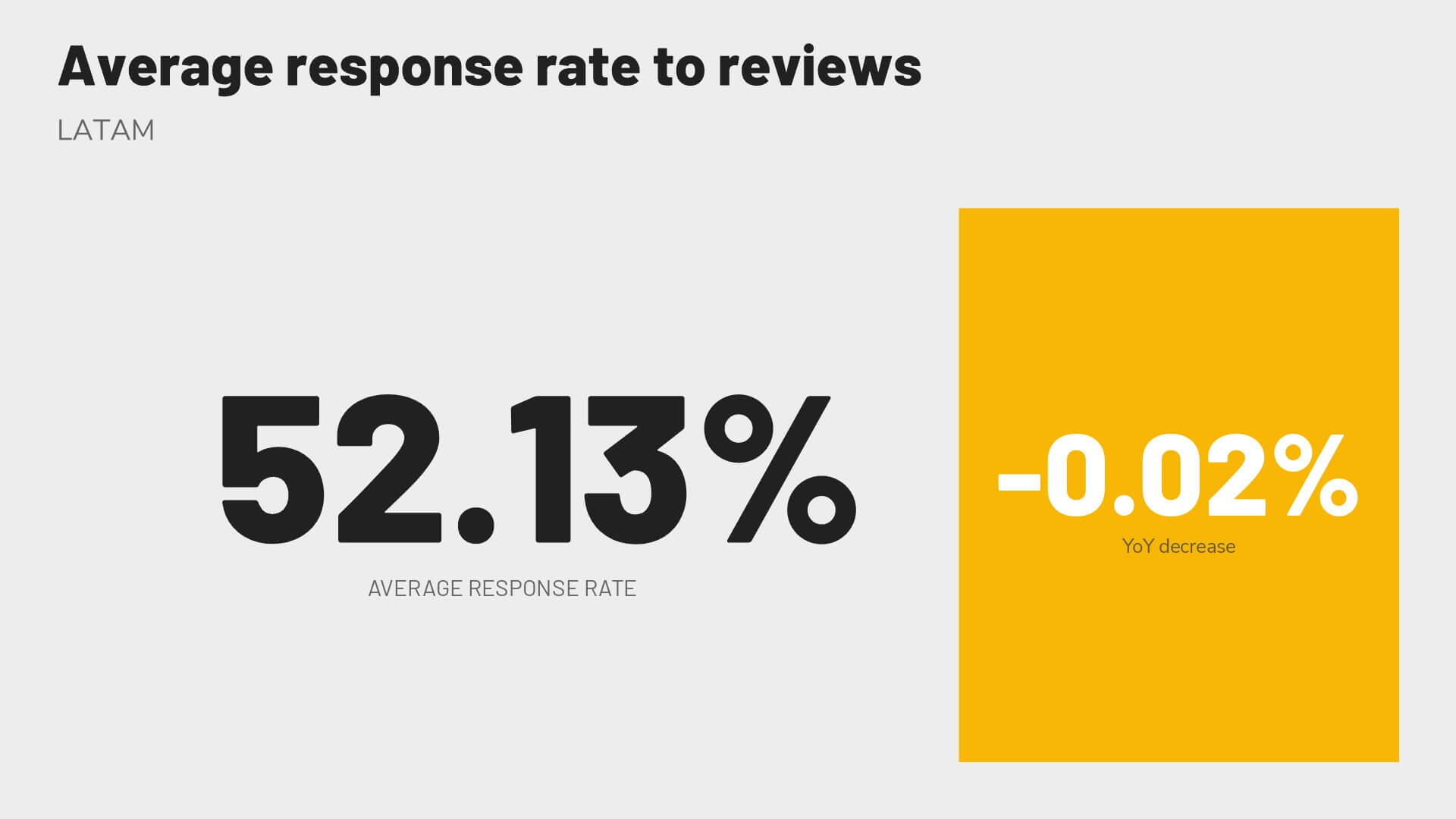 52.13% average review response rate in LATAM
LATAM aligned pretty closely with the global picture for the average review response rate. But while the global rate increased a bit, LATAM experienced a decrease. It was minimal, though, going from 53.34% in 2021 to 52.13% in 2022.
Such a small decrease in the average response rate is hardly a cause for concern. But it does mean that there are likely opportunities to increase the number of replies to generate better results.
Keep in mind that you should address all types of reviews. That means crafting thoughtful responses to positive reviews, negative reviews, and mixed reviews.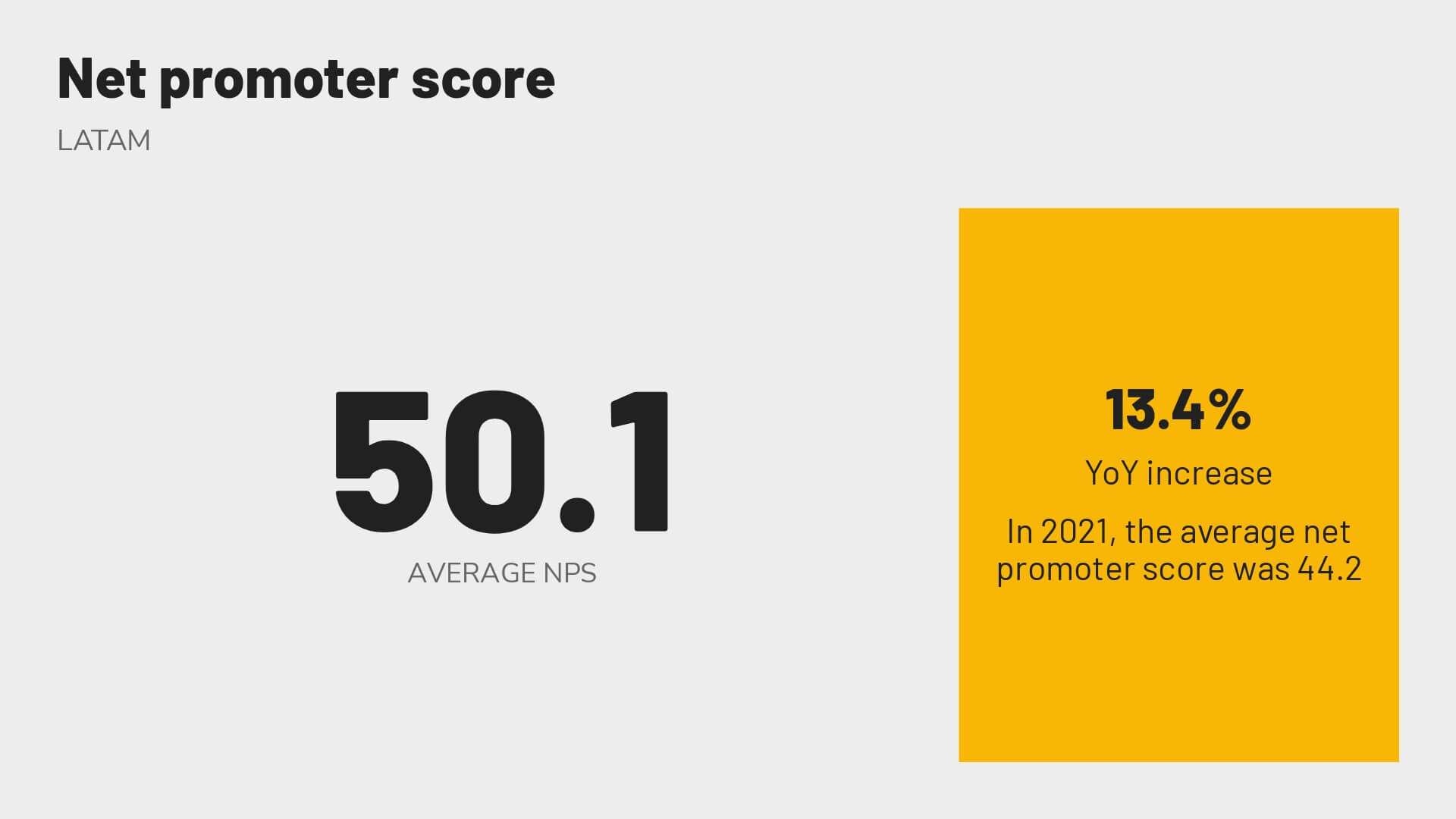 Interestingly, LATAM's average net promotor score (NPS) was higher than the global NPS — 50.1 compared to 46.4. Remember, any NPS above 0 is considered good, so these results are quite impressive.