Benchmark data: Cart abandonment campaigns overview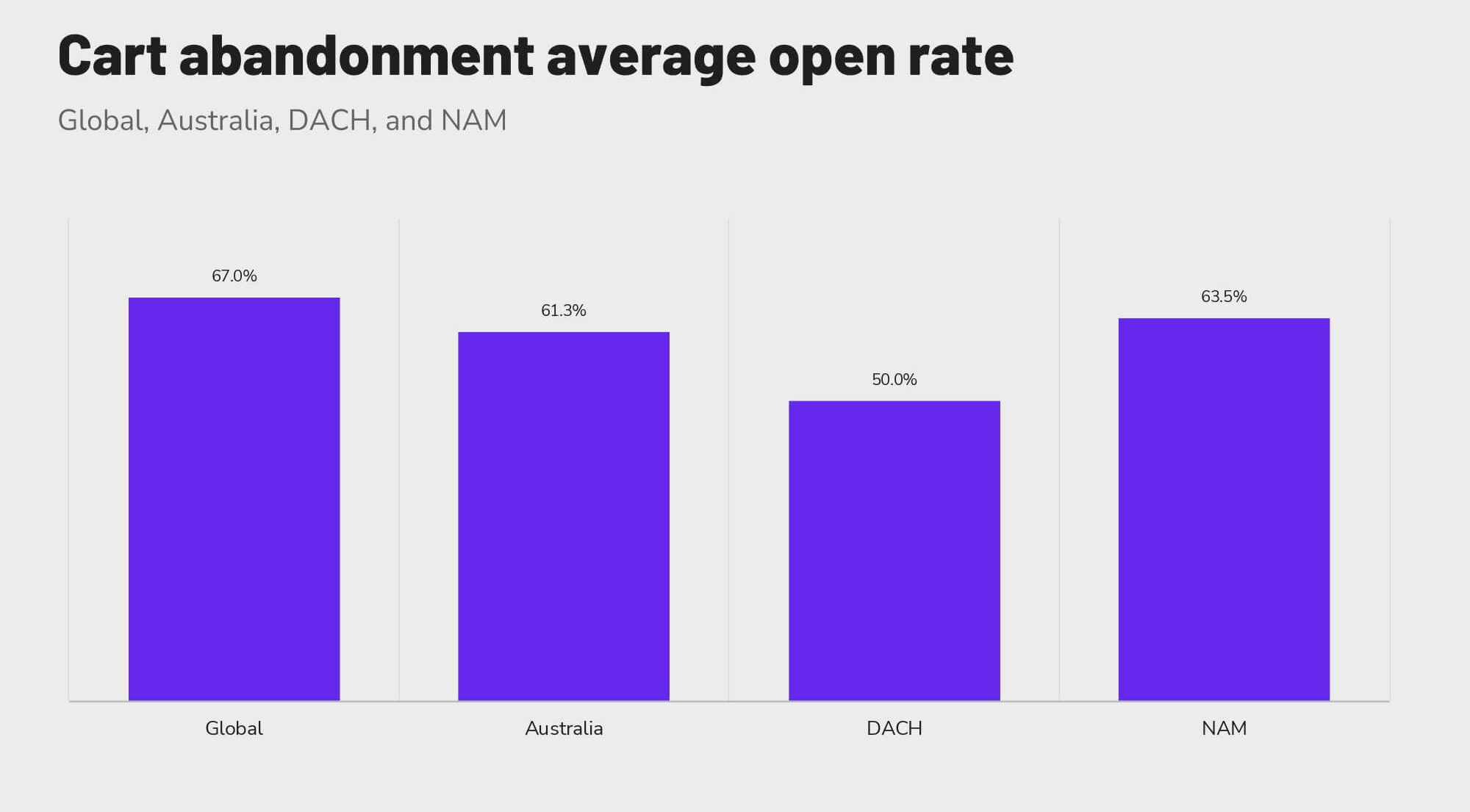 67% average open rate for cart abandonment campaigns
Guests are savvy shoppers. They're not going to commit to booking a hotel stay if they aren't certain about the dates, the price, or any other relevant details. This certainly explains why abandoned bookings are such an issue for hotels
The good news is guests who leave before they've booked aren't necessarily lost causes. Revinate's Shopping Cart Abandonment tool is designed specifically to guard against this. It captures guests' email addresses once they're entered into your booking engine so you can send automated campaigns that capture their interest and persuade them to book.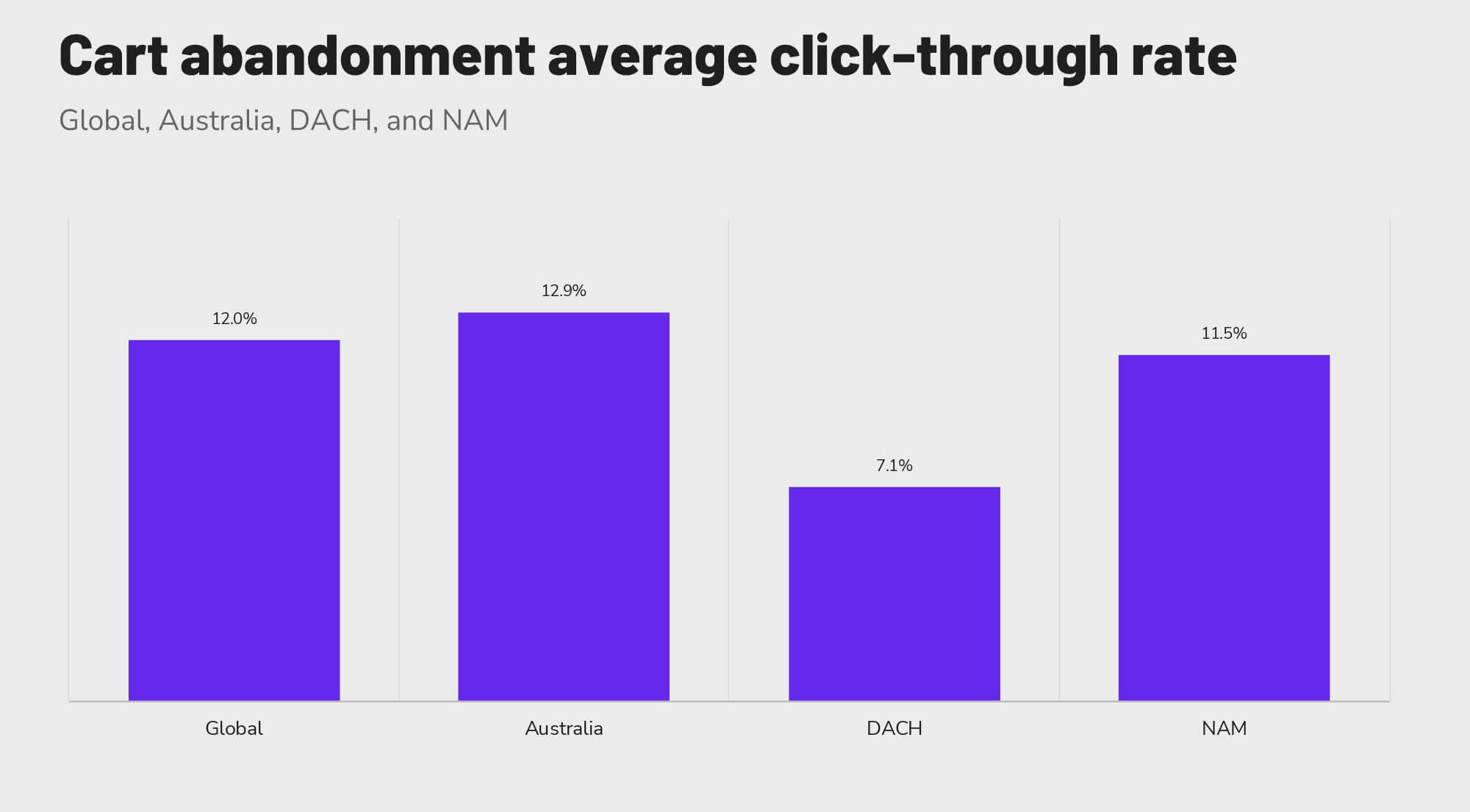 While it might sound too good to be true, our 2022 data shows just how effective this tactic was. Globally, cart abandonment campaigns achieved an average open rate of 67%, an average click-through rate of 12%, and an average conversion rate of 11%. These are impressive results. Remember, the average email conversion rate across all campaign types in 2022 was less than 1%.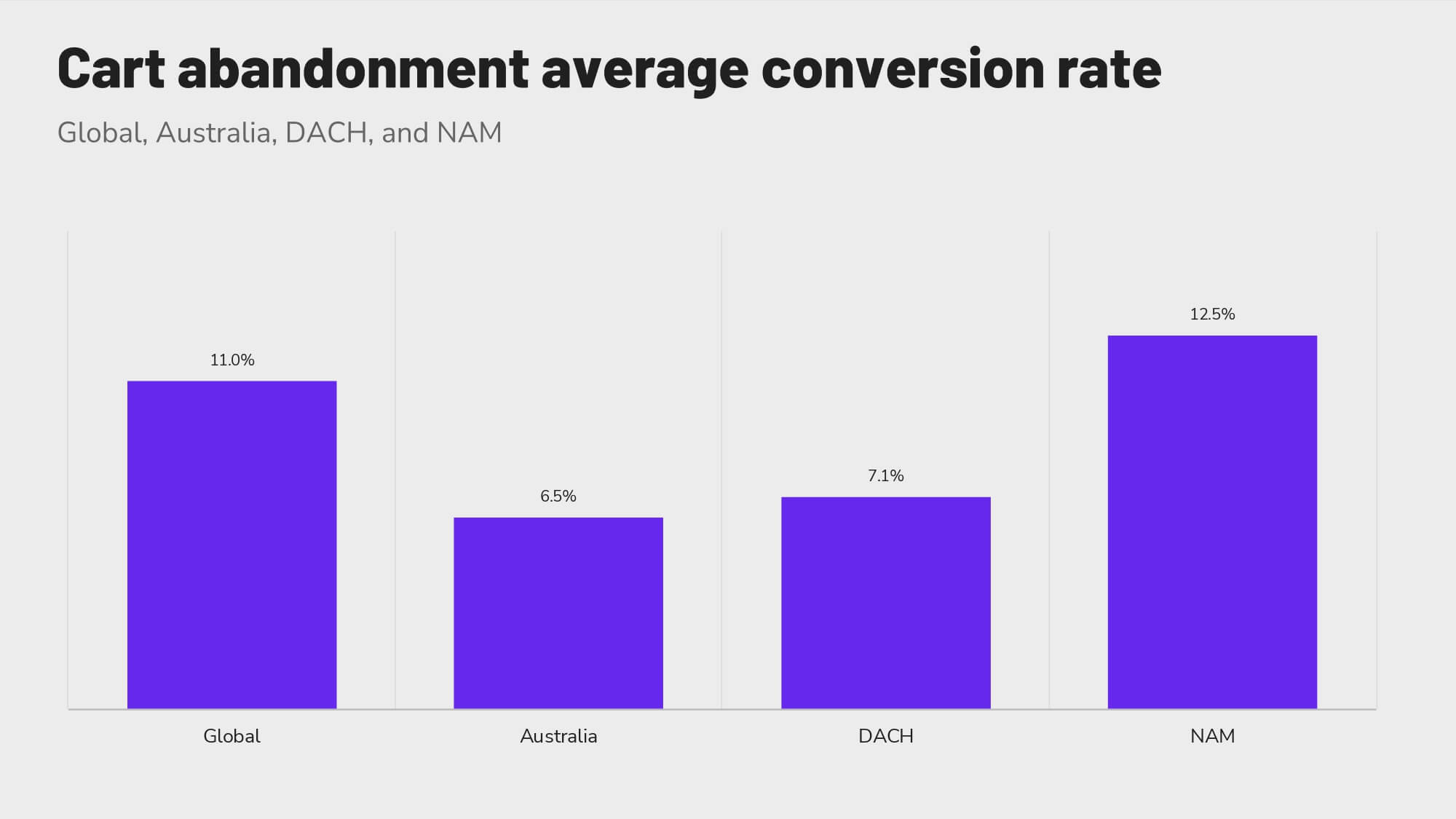 There was a bit of variation across regions and micro-regions, though. In the DACH micro-region, for example, metrics were lower across the board. And in NAM, the conversion rate was quite high at 12.5%.
While Australia had similar average open rates and click-through rates as NAM, the average conversion rate was a much lower 6.5%. This is likely due in part to the lingering pandemic restrictions and the high cost of airfare. Still, these campaign results compare quite favorably to the overall average conversion rate of 0.3% for all email campaigns sent across Australia.
The takeaway? No matter where you're located or what your average metrics are, you stand to benefit from automated cart abandonment campaigns.