Benchmark data: EMEA responses and ratings overview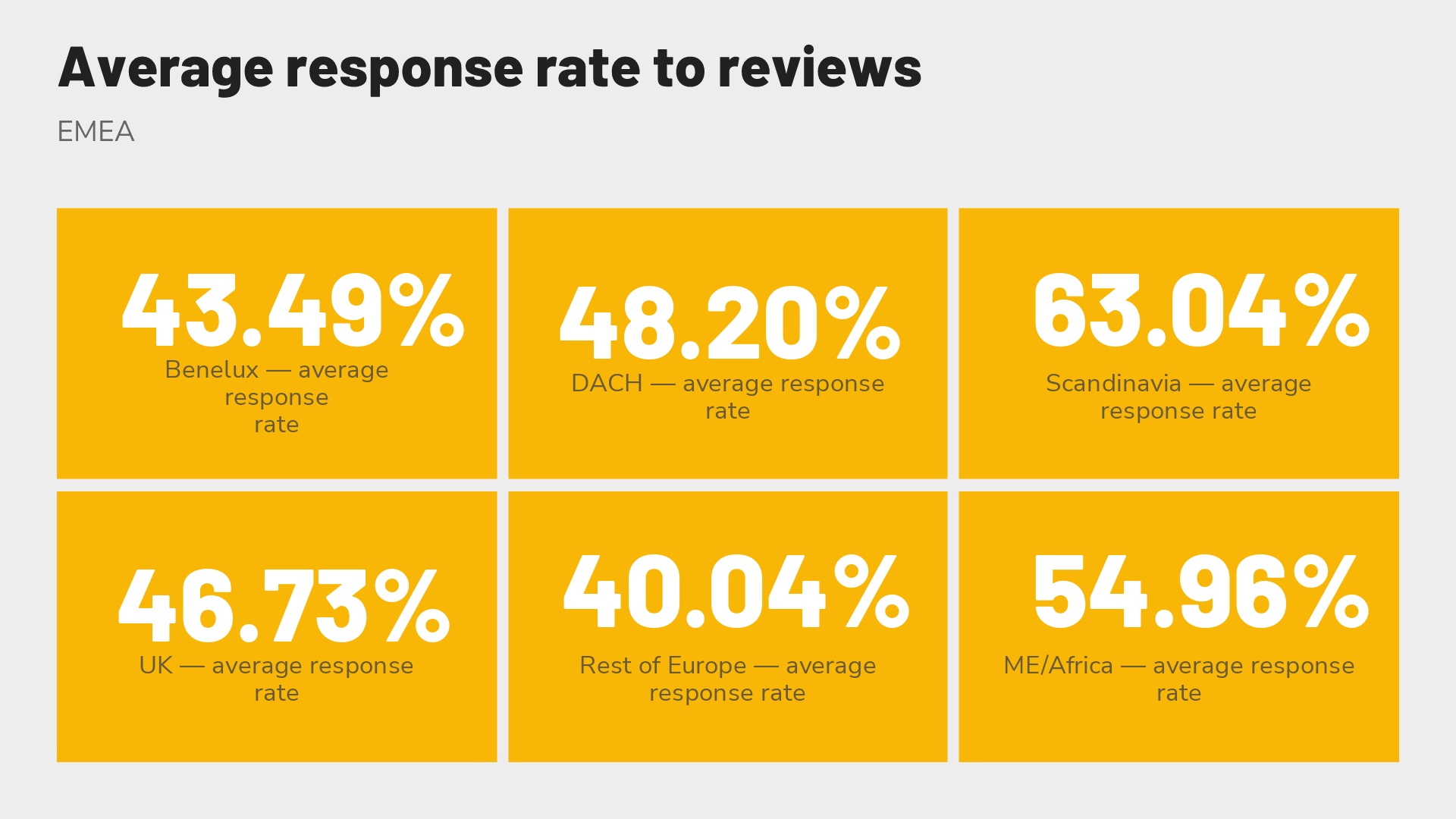 Nearly 50% average response rate for most micro-regions in EMEA
Most micro-regions within EMEA were quite close to the global average response rate in 2022, with rates hovering around 50%.
Scandinavia was the exception, with a 63.04% average response rate. But this is fairly typical for that micro-region. Why such a stark difference from the rest of EMEA? Take a look at the average net promoter score (NPS) results below.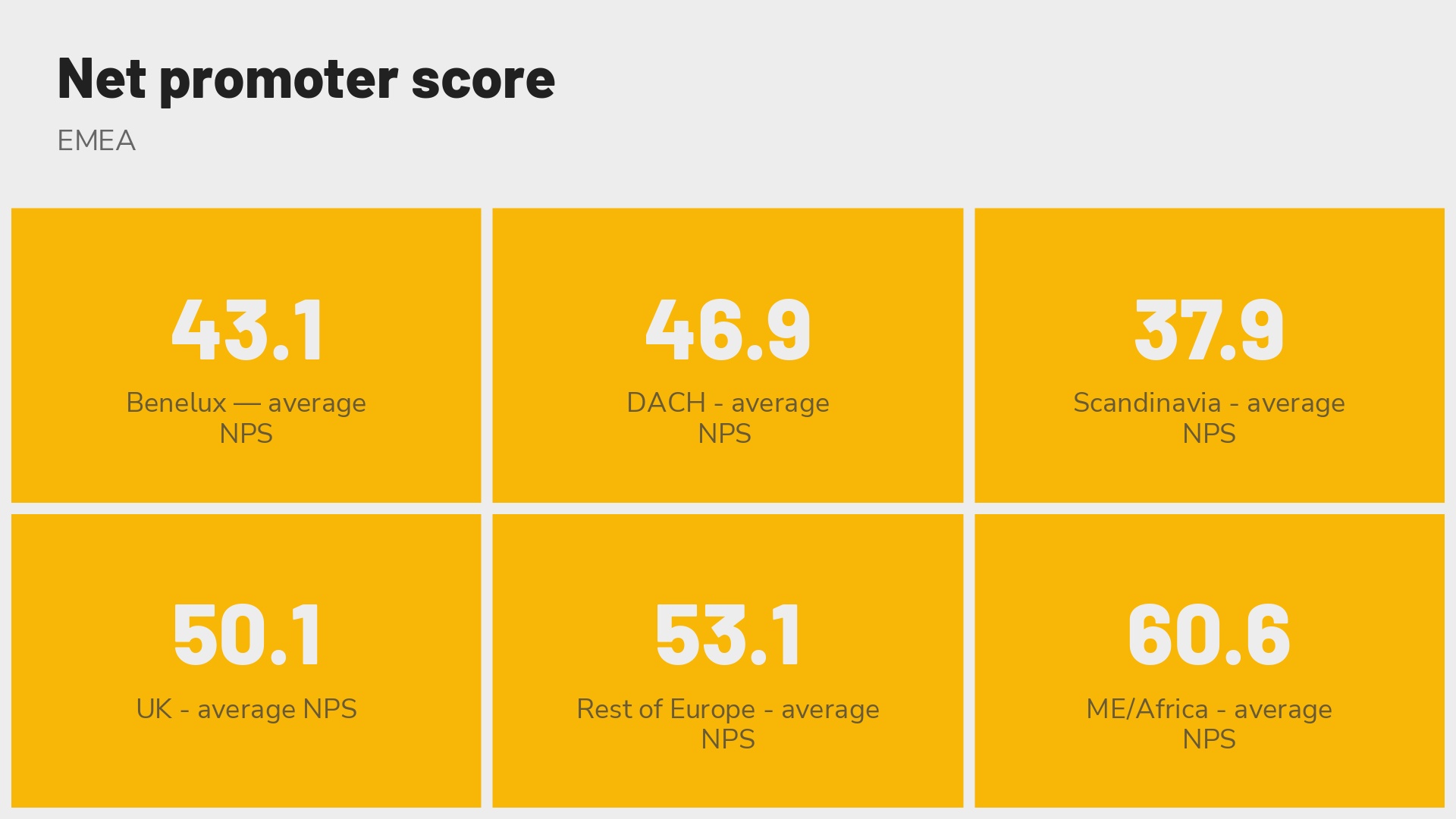 As you can see, Scandinavia had the lowest average net promotor score NPS of all micro-regions in EMEA at 37.9, which helps to explain why hoteliers in that micro-region are making such an effort to respond to reviews. ME/Africa had a significantly higher net promotor score rating of 60.6 – the highest for the region. This is a clear indication that hoteliers in ME/Africa are taking the time to respond to guest reviews and also make improvements based on guests' feedback.