Benchmark data: APAC reputation management overview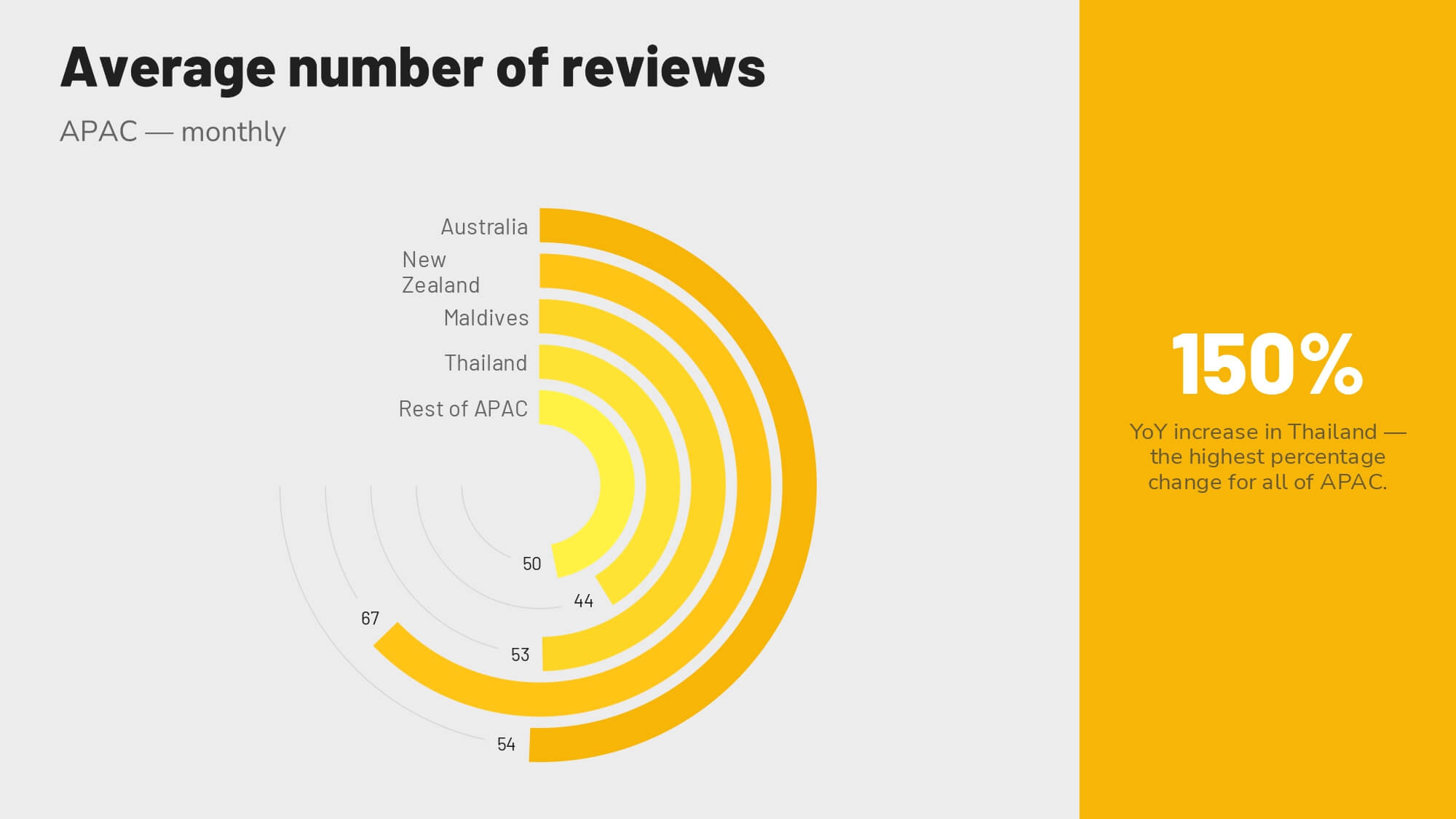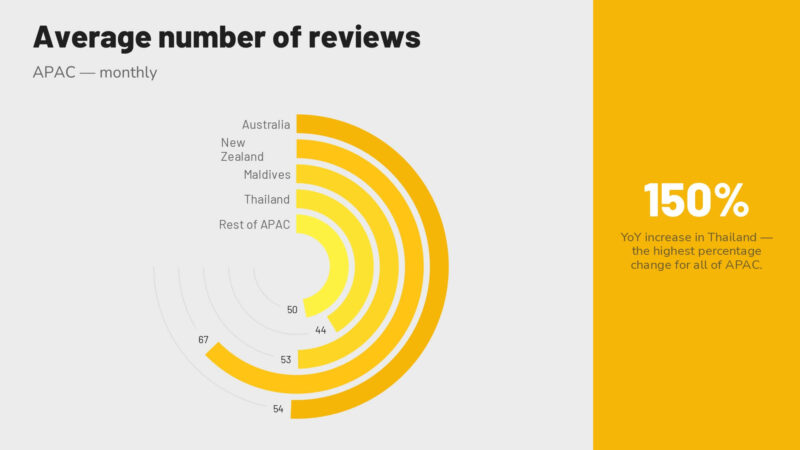 Increase in the average number of reviews per hotel in every APAC micro-region
The average number of reviews per hotel didn't just increase for APAC in 2022 — it increased for every micro-region as well. The biggest change occurred in Thailand. This micro-region went from an average of 17 monthly reviews per hotel to an average of 44 monthly reviews per hotel, an increase of 150%.
One interesting call-out: Hotels in the "Rest of APAC" micro-region saw an almost identical number of average reviews per hotel per month compared to last year. There was just a 0.5% increase.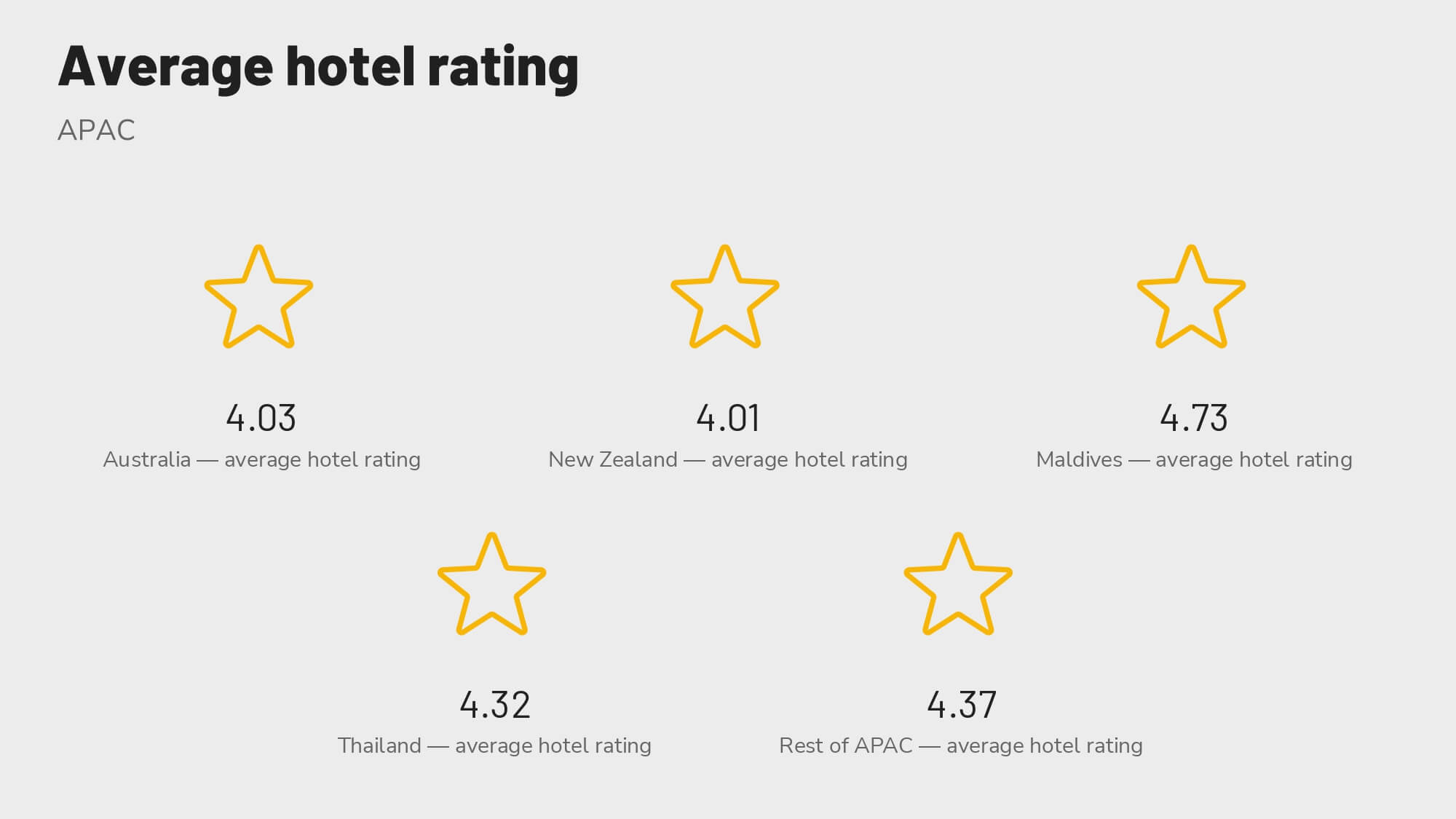 The average hotel rating, on the other hand, decreased across most micro-regions. The good news is those declines were quite modest. Overall, APAC continued to have the strongest ratings of any region, with an overall average of about 4.3. The Maldives was a real standout with an average hotel rating of more than 4.7.
One caveat to keep in mind when comparing your rating to the average rating in the Maldives — it's a unique micro-region that actually fared well during the pandemic. This destination was able to rely on its ultra-luxury resorts and ability to remain open throughout COVID-19 to avoid many of the disruptions other areas faced. It's no wonder their ratings improved.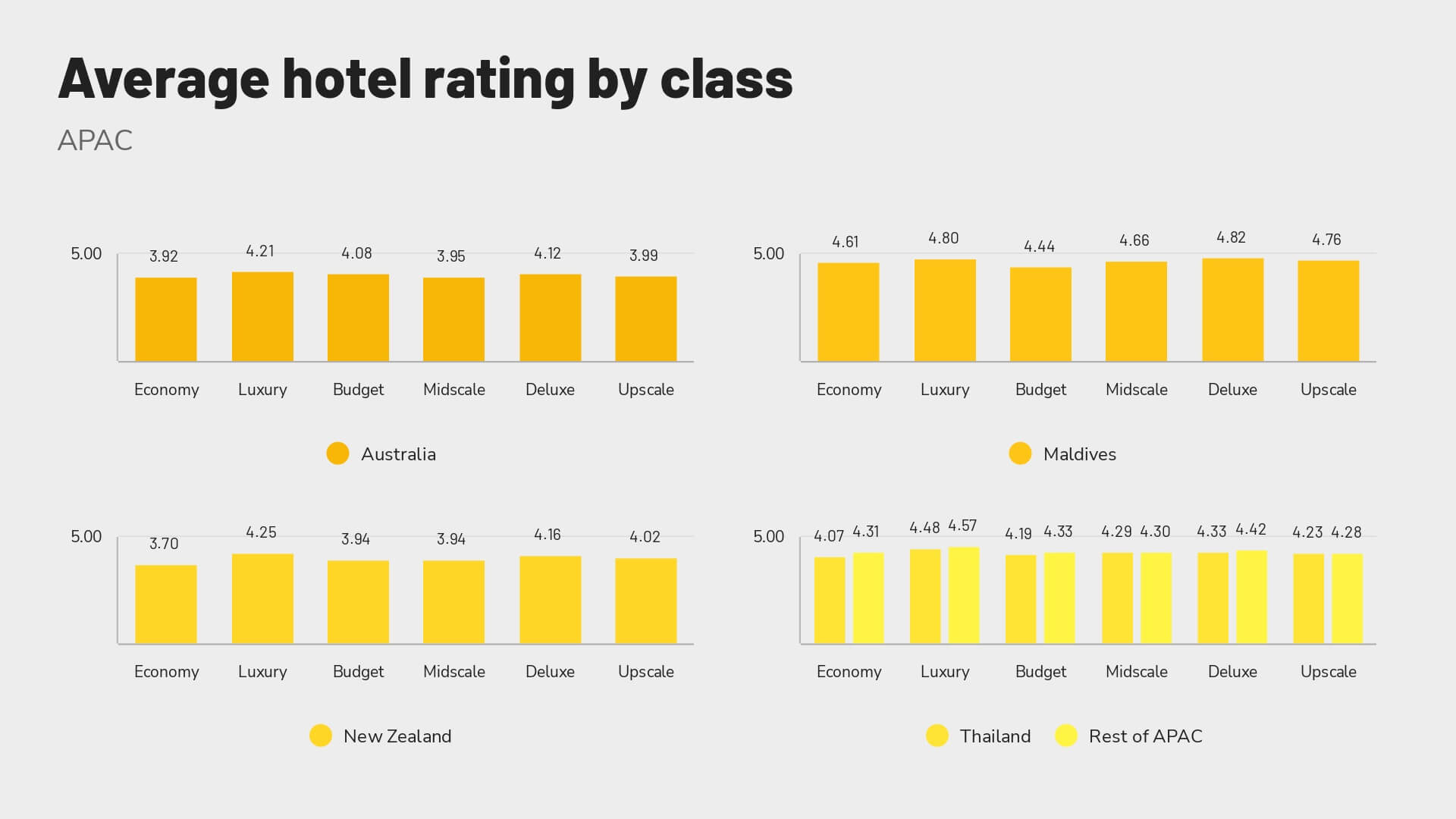 As for the average ratings across different hotel classes, luxury and deluxe properties fared the best across every micro-region. But there were some interesting differences among other classes.
Take a look at midscale properties to see an example. In Australia and New Zealand, midscale hotels had an average rating of 3.95 and 3.94, respectively. But midscale properties in every other micro-region received a rating of 4.29 or higher. It's a good reminder that every market has its own nuances that play into ratings.