Benchmark data: EMEA A/B test and drip performance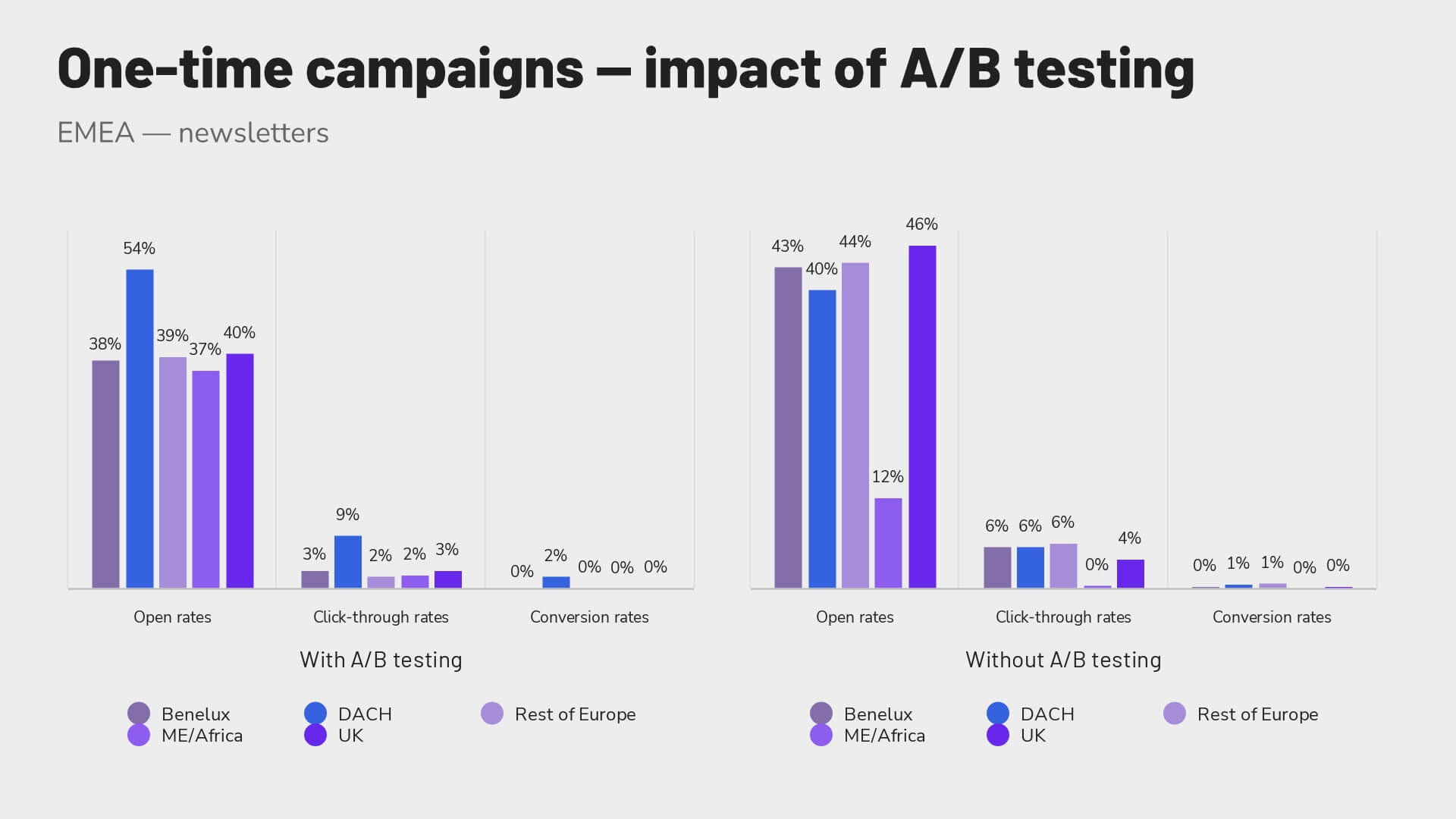 2.2% average conversion rate for newsletters that leveraged A/B testing
While we recommend leveraging both A/B testing and drip campaigns to help nurture inquiries and drive bookings, not every hotel has adopted the tactics. In EMEA, Scandinavia didn't use either tactic enough to generate meaningful data.
But there are some interesting takeaways from micro-regions that made use of A/B testing and drip campaigns. DACH is a great example. This micro-region generated some vastly different results by using A/B testing for one-time newsletter campaigns.
The average conversion rate was substantially higher for newsletters that leveraged A/B testing — a 2% average conversion rate compared to a 1% average conversion rate for newsletters that didn't use testing. The A/B test newsletters also saw higher click-through rates. This suggests that DACH hoteliers experimented with some radically different emails when split testing, such as using 2 entirely different calls-to-action.
While A/B testing wasn't as immediately successful for most other micro-regions, there were still some clear performance differences that hoteliers would be wise to evaluate to gain a better understanding of what worked and what didn't.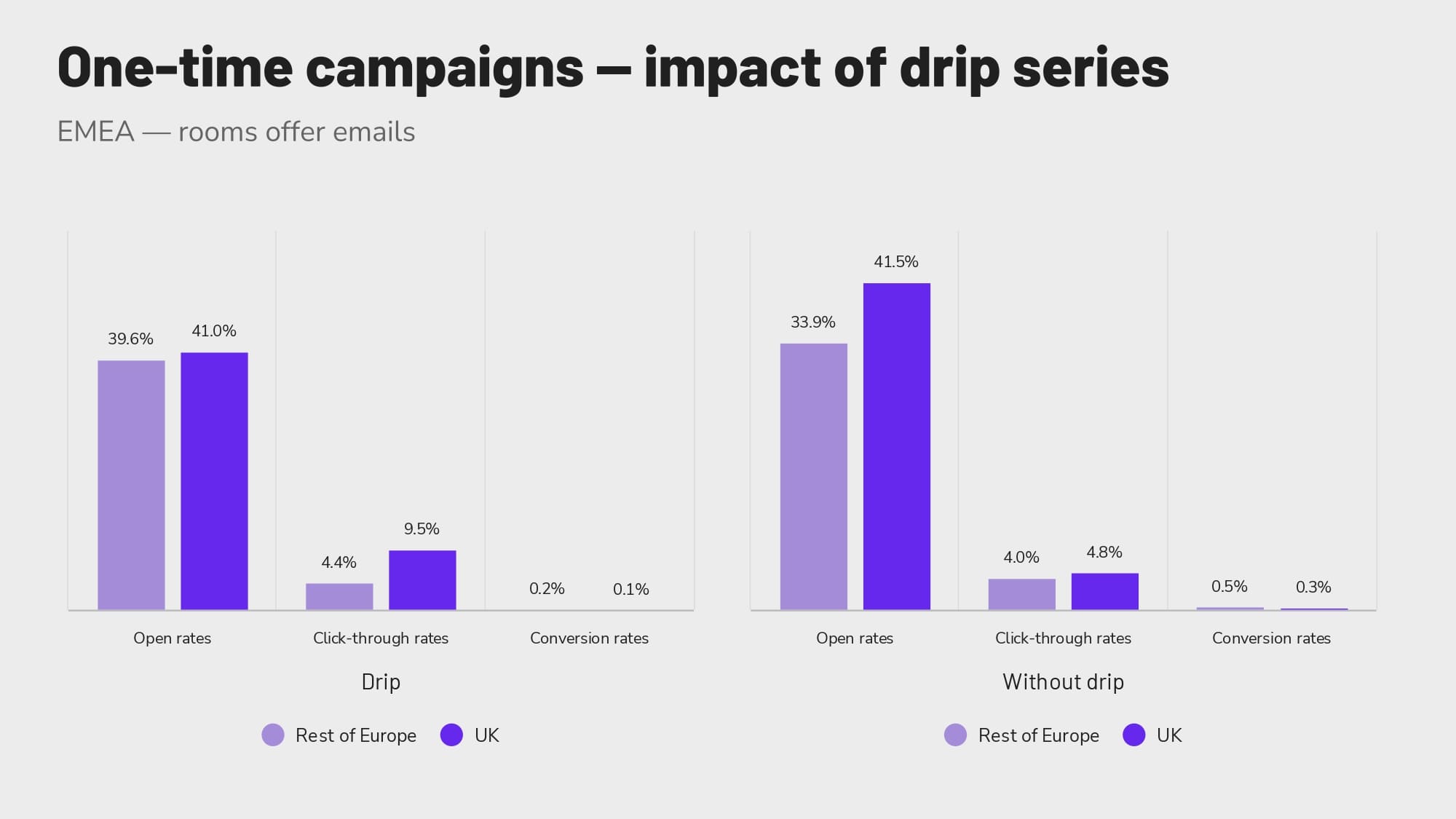 Drip campaigns were even less widely used across EMEA. Only the "Rest of Europe" micro-region and the UK used drip sequences for one-time room offer campaigns. As with other micro-regions, conversion rates were comparatively lower for the drip versions of these emails.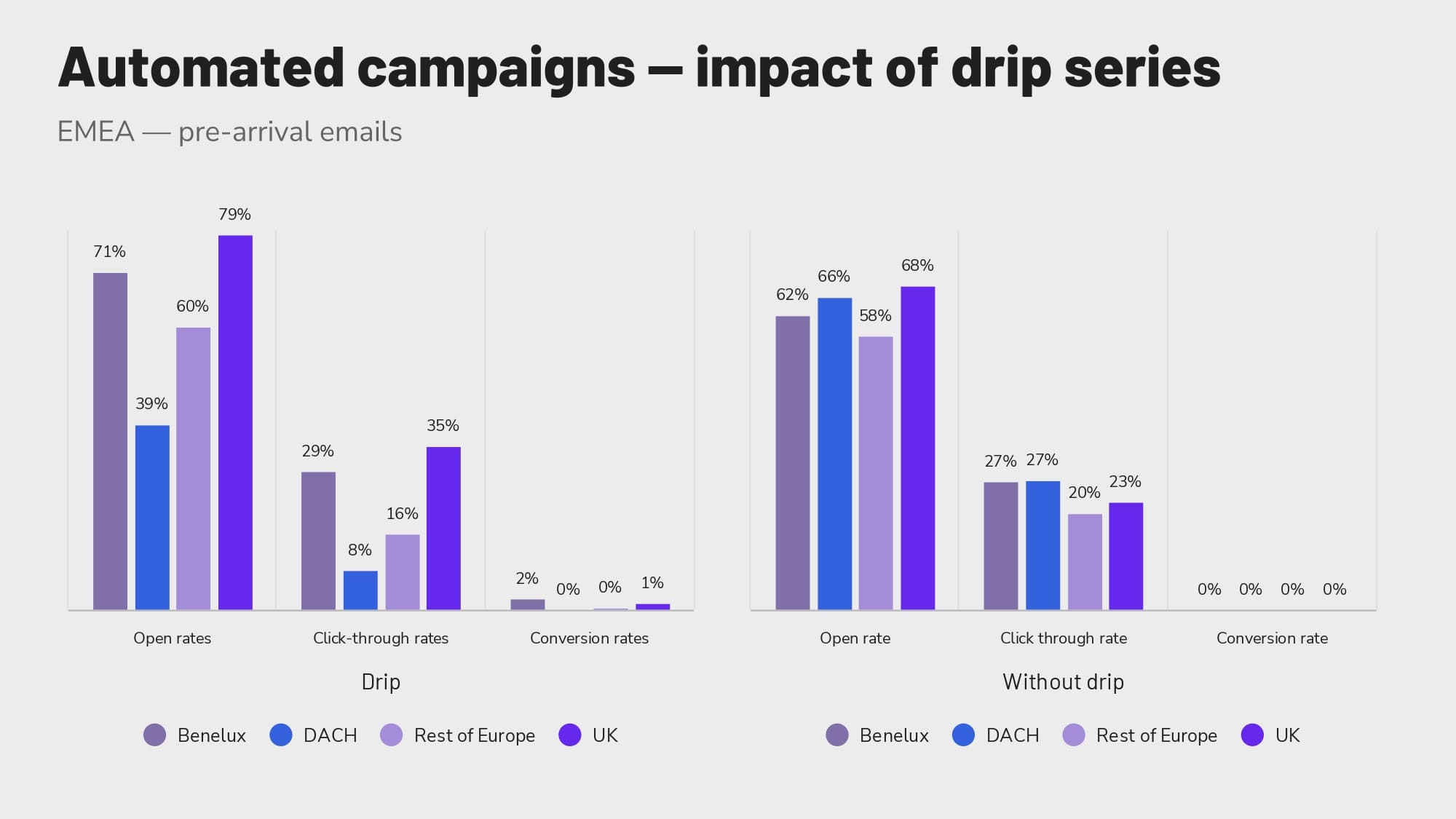 Automated drip campaigns fared better, especially for pre-arrival messages in BENELUX. The drip sequences drove an average conversion rate of 2%, which is among the highest conversion rates for pre-arrival messages in any region or micro-region. Considering the average open rate for pre-arrival drip campaigns in BENELUX was also very high at 71%, there's a good chance most hoteliers were only sending the additional emails to guests who opened the first message.