Benchmark data: NAM reputation management overview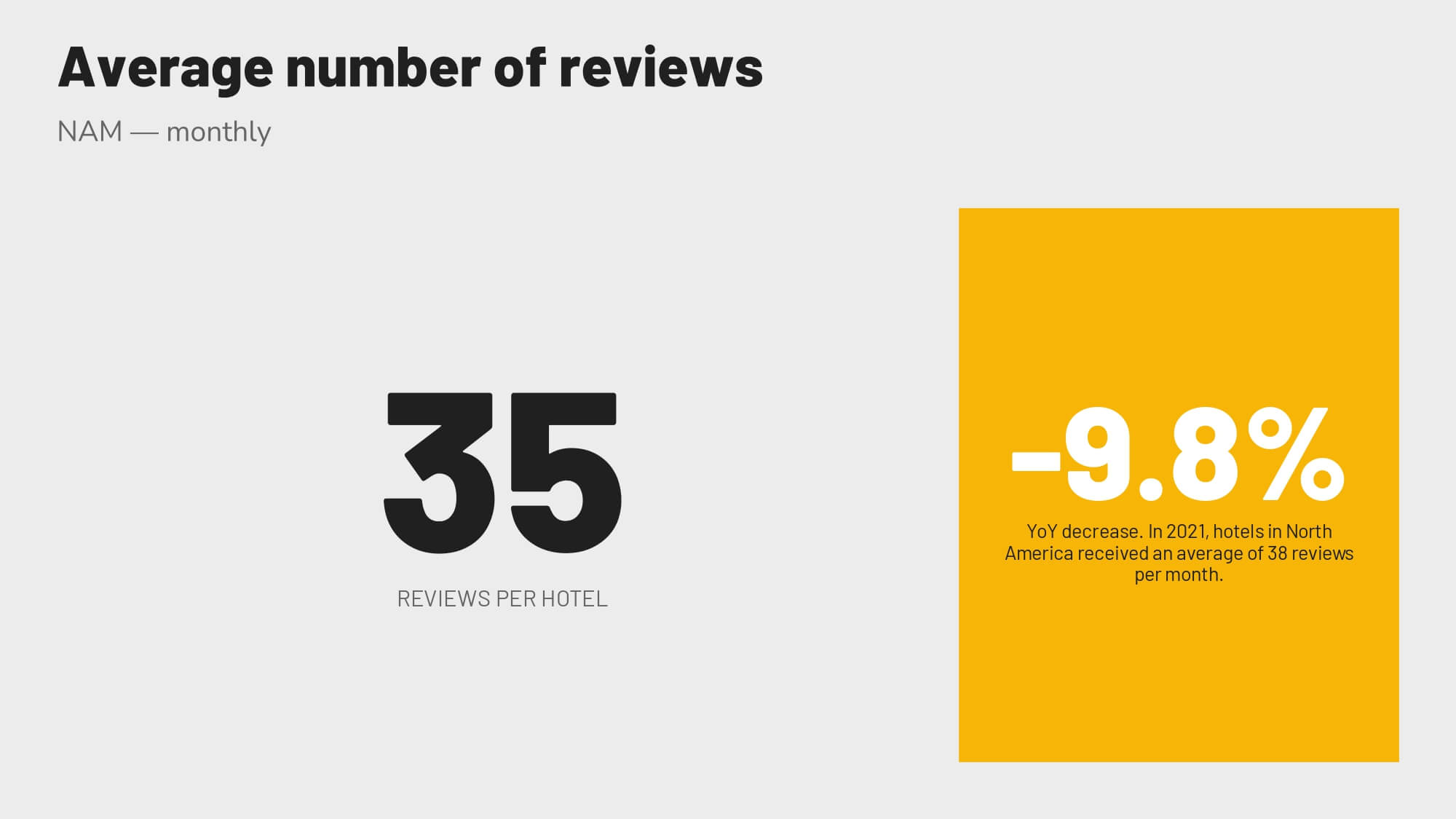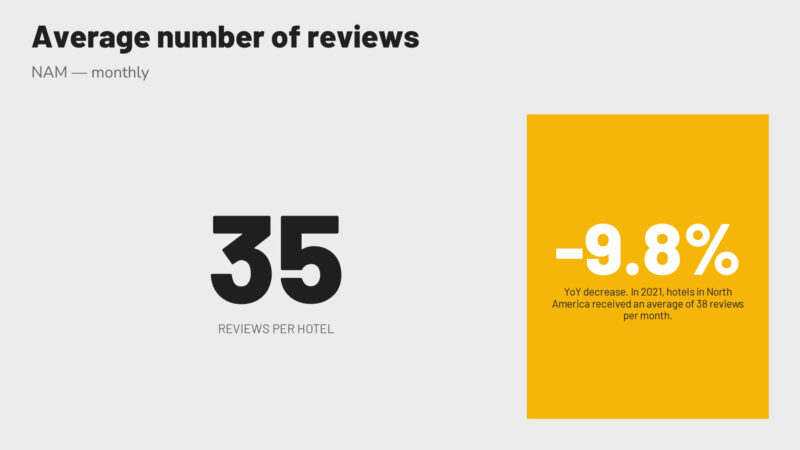 Average number of monthly reviews per hotel decreased from 38 to 35
Some regions saw significant changes in reviews and ratings during 2022, but not NAM. In fact, this region had strikingly similar metrics to 2021. The average number of reviews per hotel per month dipped from 38 to 35 — that's a decrease of just 9.8%. Given the relatively small decline, it's possible that travelers are simply devoting more of their online reviews to other industries.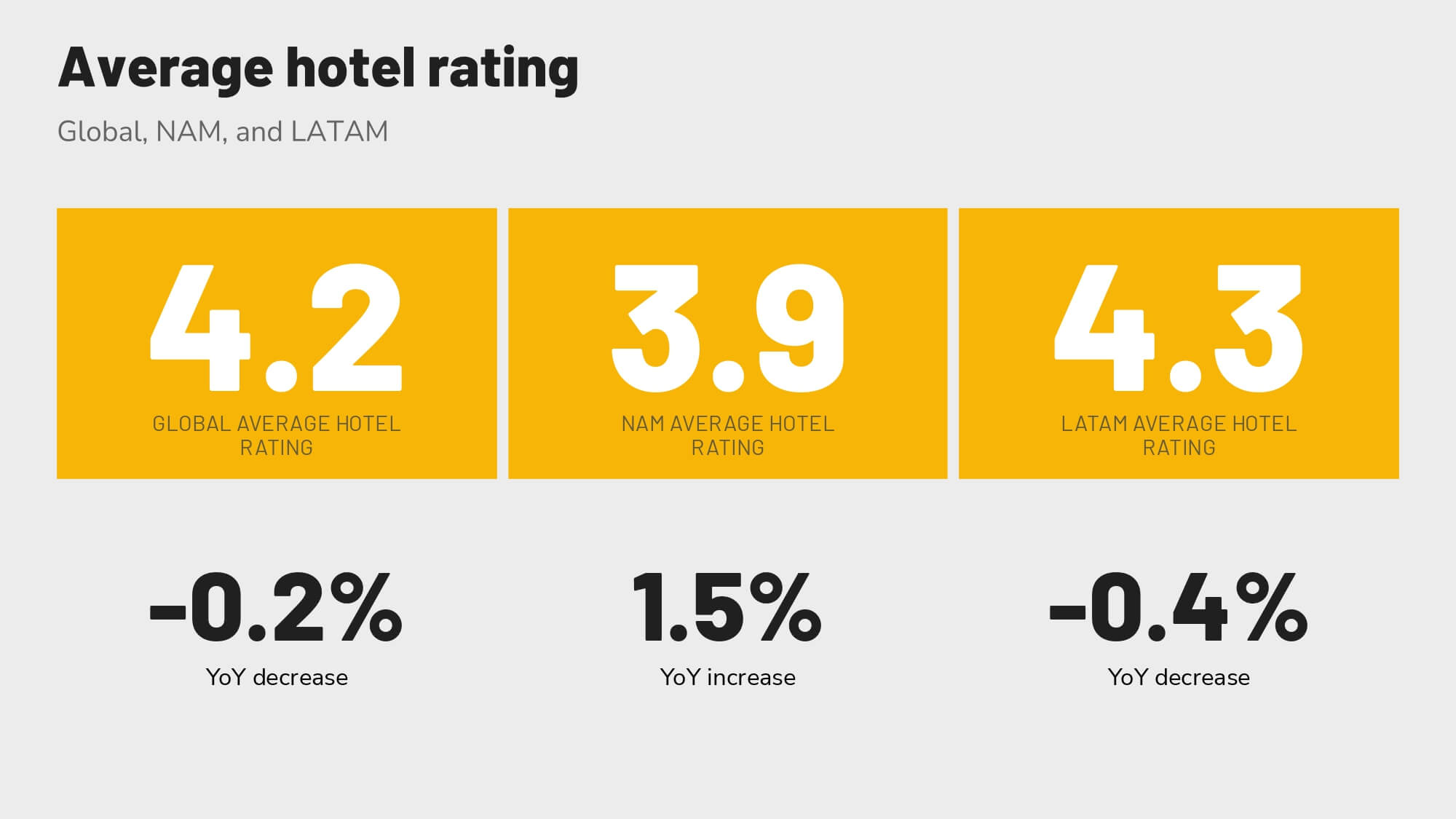 The average NAM hotel rating actually remained nearly the same, increasing just a bit with a 1.5% increase. But what's more interesting is the continued decrease over the years. The average NAM hotel rating was 4.1 in 2019, 4 in 2020, and 3.9 in both 2021 and 2022.
Does this mean NAM hotels are getting worse? Probably not. It's more likely a matter of perception.
J.D. Power reported a decrease in guest satisfaction across NAM earlier in 2022 due to higher prices and guests' belief that quality had declined. The survey found that guests felt room furnishings, amenities, and bathroom quality had all worsened. American travelers also tend to be relatively vocal about areas that need improvement.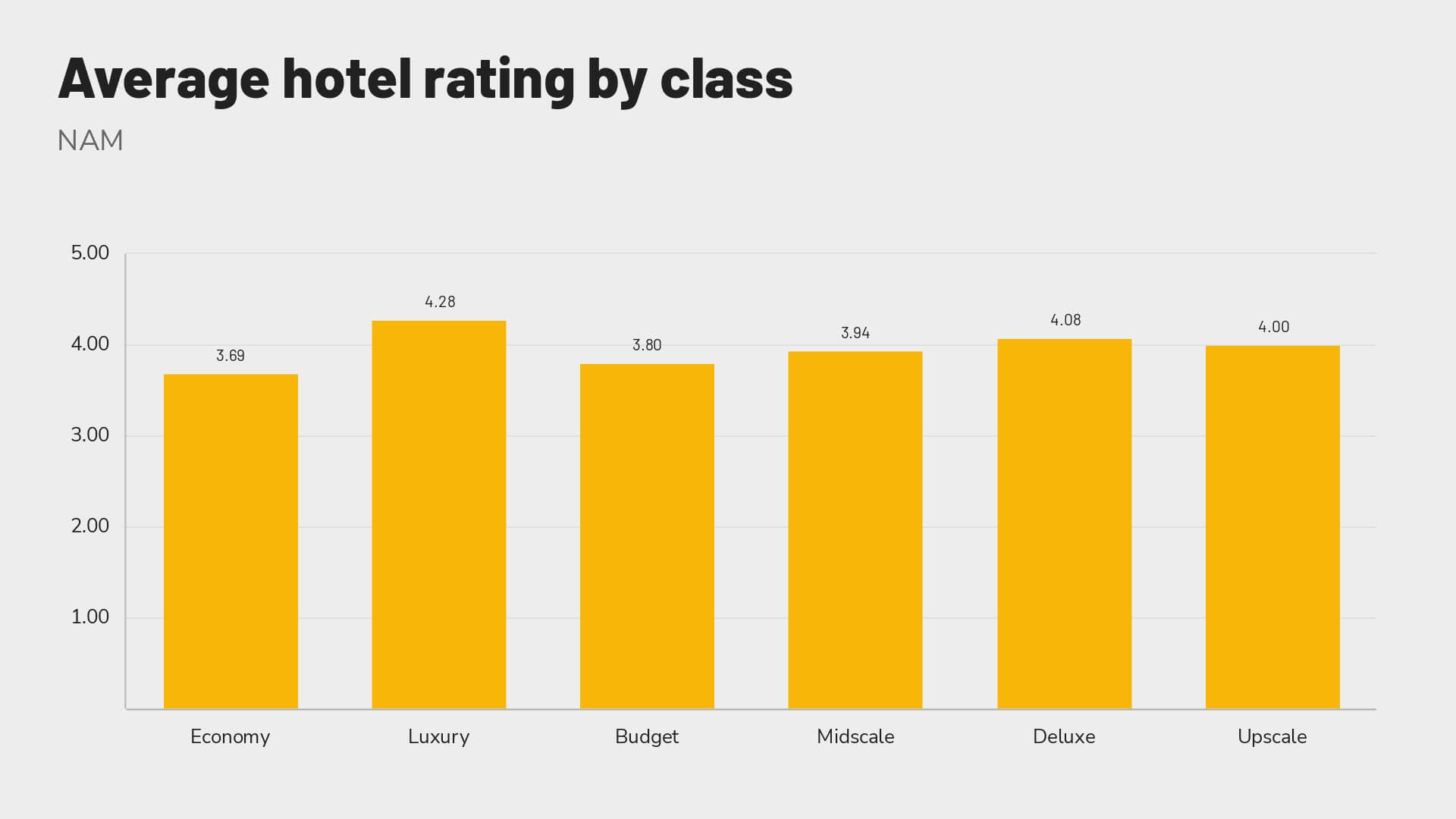 It's also worth noting there are some differences in hotel ratings depending on class. Luxury properties in NAM, for instance, achieved an average hotel rating of about 4.3 in 2022. Economy and budget properties had lower average ratings, again signaling that guests felt their expectations weren't adequately met.
If you find your own ratings have dipped below these benchmarks by class, it's a good idea to start looking more critically at what issues guests are writing about. Addressing any recurring issues could make the impact you need to start improving ratings.