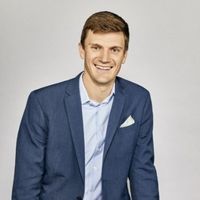 Meet the customer
"Our centralized guest data is powering all our guest communications, including email, paid social, our website, and texting. We can share our brand story using guests' preferred channel of communication."
Michael Givens
Vice President, Digital Marketing & eCommerce at EOS Hospitality
The brand
Based in Manhattan, EOS Hospitality (EOS) is a full-service hospitality management company with best-in-class, distinctive hotels that span from experience-driven, select service to 5-star luxury properties.
The challenge
For EOS Hospitality, travel demand has been strong over the last couple of years, especially in the drive-to markets serving leisure guests. But with rising operational expenses due to inflation, a recession on the horizon, and a changing privacy landscape that makes it harder to market to guests online, the e-commerce team wanted to ensure they were prepared for changing market conditions.
The EOS team identified areas for improvement with their approach to driving direct revenue for their hotels. Without a central data platform, guest data was siloed and fractured. There were duplicate guest records, missing data points, and no way to consolidate records.
To derive data-driven insights, the team would dig for data in Google Analytics, email marketing platforms, revenue management platforms, and more. It was time consuming to do that at just 1 hotel and impossible to be effective across a portfolio of 40+ hotels.
The solution
With the increasing threat of a recession and online advertising becoming less reliable, the company knew its success hinged on driving direct bookings across every stage of the customer journey at the lowest acquisition cost possible.
The team decided to consolidate technology and chose Revinate as the single vendor to power their omni-channel marketing strategy.
To start, the team used Revinate to consolidate and centralize their guest data, bringing it together in Revinate's Guest Data Platform and ensuring it was cleansed and de-duplicated. This data became the cornerstone of EOS' guest marketing strategy, allowing the team to understand their myriad guest segments and market to them across all key channels, including email, web, text, and voice, in a personalized way that drove conversions.
With guest data centralized, EOS could finally launch automated emails in a sequence of touchpoints throughout the guest's journey.
"Automation with Revinate Marketing is so easy." Ross McAlpine, Director CRM, explains. "We identified the touchpoints we wanted to create, established the right segments for each message, determined the sequence we wanted to send them, and created the design of the email campaigns themselves. Revinate automates the rest, working in the background to power our always-on revenue machine. We use this automation to power everything from marketing emails when someone signs up for emails on our website to how we offer guests upgrades during the pre-arrival stage of their visits."
With Reservation Sales, EOS Hospitality has the tools to drive better inbound phone call conversions and capture leads from guests who abandon the booking engine on the website. By being proactive during the guest booking journey and guiding guests when the opportunity arises, EOS has driven $2.1m in direct bookings in less than 1 year.
In addition to driving direct revenue, Revinate is also saving the EOS team time and resources by collecting and understanding guest sentiment. With Revinate Guest Feedback, the process of sending out guest surveys and aggregating the results is fully automated.
"Revinate helps us uncover the areas where we are excelling and where we need to improve," says Mike Givens, VP, Digital Marketing & e-Commerce at EOS Hospitality. "This data means everything to any hotel collection that is serious about the guest experience."
With all data feeding into Revinate, EOS is able to break down the silos between revenue-generating departments and orchestrate omni-channel guest journeys.
"Our centralized guest data is powering all our guest communication channels, including email, voice, website, texting, and paid social," Givens explains. "We can share our brand story using guests' preferred channel of communication."
The results
With Revinate, the combination of tools and data allows EOS Hospitality to maximize direct bookings and keeps acquisition costs low.
"We have grown quickly over just a few years because we are a team of forward-thinking people who can spot trends in the market and react quickly to them by using technology and data in an effective way," says McAlpine. "Revinate is a key component of how we do that."
By making guest data actionable and providing easy-to-use tools for marketing, Revinate has helped to drive more than $35m for EOS Hospitality since launching in 2021. Each campaign drives an average of $32k in direct revenue, helping to reduce reliance on 3rd-party advertising and costly OTA bookings.