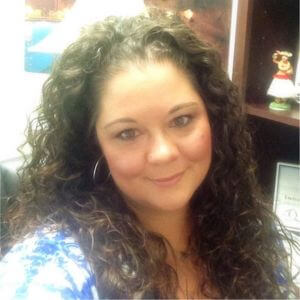 Meet the customer
"We maximize revenue for our investment partner owners thanks to Revinate's best-in-class marketing and sales solutions."
Keri Pici
Guest Relations Manager, Salt Water Vacations
The brand
In a landscape where vacation rental managers are focused on mergers, acquisitions, and business models that focus almost solely on revenue, Salt Water Vacations stands apart.
Unlike other vacation rental companies that don't focus on service due to limited resources, Salt Water Vacations positions itself as investment partners to owner clients. They're committed to revenue performance, exquisite property care, and maintaining the property's reputation on online review sites.
The challenge
The path to a vacation rental booking isn't a straight line. Potential renters look at many properties and vacation booking sites before they land on the perfect home for their vacation stay.
Each click, inquiry, and call leaves clues about the booker's preferences and intent. But Salt Water Vacations wasn't leveraging all the data available or maximizing the touchpoints available to them during the booking journey to drive conversion.
The solution
With Revinate, Salt Water Vacations now ensures that potential guests have a great, on-brand experience during the consideration phase and booking journey. Revinate Marketing leverages past booking and lead data, plus guest profiles, to market to past guests.
The email campaigns are so effective that they generate an average of 151 nights per campaign. Automated lead nurture emails are sent 15 minutes and 2 days after a web session and drive a 63% average open rate and a 17% average conversion rate. The lead data is particularly beneficial.
"Lead forms generate continued contact with potential guests through the sales process to conversion," Pici says. "They're a huge reason why our revenue has increased with Revinate."
And with Reservation Sales and RezForce, guests are serviced by professional and well-trained reservations sales staff who use proven follow-up processes. "The agent training that we get from Revinate is great," Pici says. "Our conversions have improved just because our agents know how to ask for the sale." In addition, all agents have data at their fingertips to help drive sales.
"We don't just wait for calls to come in now," Pici adds. "Our agents are able to bring up past lead forms and reach out proactively, knowing why the lead didn't convert in the past. Maybe it was the minimum night stay or price. If those change, we have a great hook for the call. This drives even more bookings."
Reporting has also improved with Revinate. Lead sources are tracked to maximize ROI on marketing and advertising investments.
"With Revinate, we can easily see what our top channels are and where we need to invest more," Pici says. "This is powerful data that helps guide our decisions."
The results
Today, Salt Water Vacations is well-positioned to succeed, even in a challenging economic climate. Despite customer pull-back due to the rising cost of gas and inflation, the company has seen increased revenue. This is due to more effective follow-ups, better trained reservation sales agents, and more data that drives decision-making for management.
The company has seen a 17x ROI on Reservation Sales alone, cementing Revinate as a key partner in driving revenue and ensuring that investment partner owners stay with Salt Water Vacations long term.