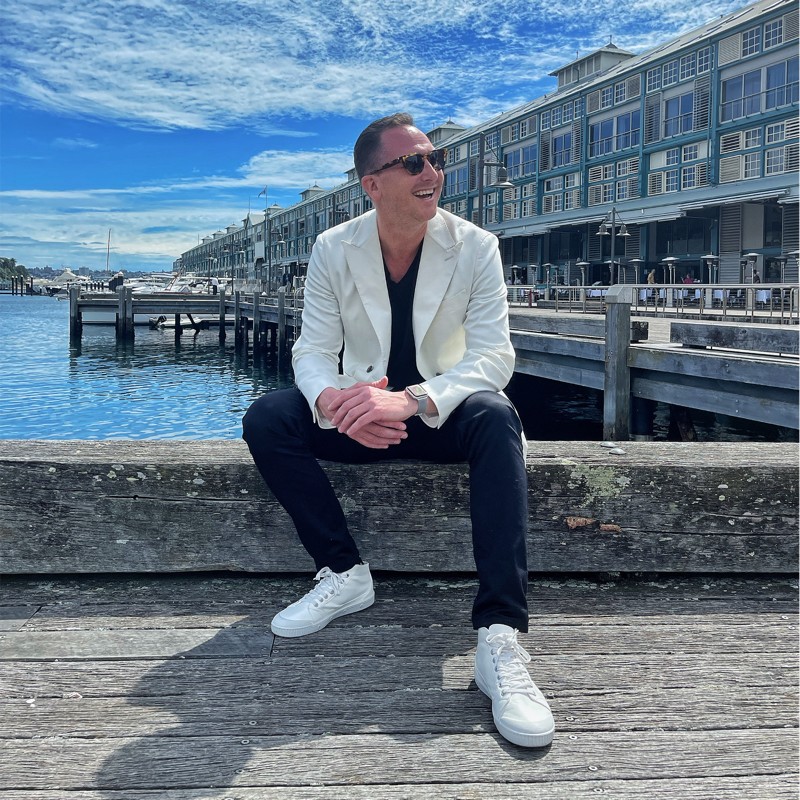 Meet the customer
"Once it's set up, Shopping Cart Abandonment works in the background to drive direct bookings, freeing up the marketing team to work on other projects."
Stephen Howard
Group Director of Marketing
The brand
The Ovolo Group is a collection of contemporary hotels that keeps guests connected to the little luxuries they love, all effortlessly included. The company prides itself on being in touch with the modern traveler through award-winning interior designs, detail-driven comforts, complimentary value-added services like the mini bar and breakfast, with cutting-edge technology. Ovolo Hotels have been acknowledged for Hotel and Accommodation Excellence, receiving the accolade "Hotel Brand of the Year", at the 2019 and 2020 HM Awards.
A proud Hong Kong brand, Ovolo Group remains a family-owned and privately-operated business operating four hotels and three restaurants in Hong Kong, and eight hotels and seven restaurants across Australia in Sydney, Melbourne, Canberra and Brisbane
The challenge
In April of 2022, Ovolo Hotels added Revinate's Shopping Cart Abandonment (SCA) solution to their tech stack. They had been Revinate Guest Data Platform customers for a year and were excited to try the add-on solution. The group was experiencing significant shopping cart abandonment and the marketing team knew that getting a small percentage of people who abandoned the booking process to convert would drive direct bookings and significant revenue.
The solution
Revinate's Shopping Cart Abandonment tool helps capture and convert bounced booking engine inquiries. Potential guests that enter the booking engine but leave without completing their booking are added into the Revinate CRM as a new non-booked lead, with the relevant booking data. Hotels can then automatically send emails to remind the potential guest about the property and drive engagement. Across all clients, Revinate SCA follow-up emails convert around 15% of abandoned guests, so Ovolo Hotels wanted to get started quickly.
The Revinate implementation team got Ovolo Hotels up and running with SCA in weeks.
Because SCA automates the entire process, Ovolo Hotels didn't have to do more than create the email campaign and watch the results.  Stephen Howard, Group Director of Marketing says, "Once it's set up, SCA works in the background to drive direct bookings, freeing up the marketing team to work on other projects."
Following Revinate's best practices, Ovolo Hotels made sure that the first email was simple and to the point. In fact, it included less than 50 words and one CTA – – Book Now. The copy focused on the perks guests receive when booking direct and the ability to cancel the reservation, something that OTAs don't allow without penalty.
The results
Without offering any discounts, Ovolo Hotels was able to pay for Shopping Cart Abandonment with just one campaign, thanks to the effectiveness of the solution.
Within two months of turning on the campaign, the hotels saw these results:
| | | |
| --- | --- | --- |
| Property Name | Open Rate (%) |    Return-On-Investment (ROI) |
| Ovolo Woolloomooloo | 61% | 52X |
| Ovolo South Yarra | 64% | 20X |
| Ovolo 1888 Darling Harbour | 54% | 18X |
| Ovolo Laneways | 61% | 11X |
| Ovolo The Valley | 55% | 11X |
| The Inchcolm by Ovolo | 67% | 10X |
| Ovolo Nishi | 62% | 8X |
| Mamaka by Ovolo | 67% | 4X |
| Ovolo Group | | 17x |
Stephen says, "SCA is a powerful solution in our technology stack and one that I know definitely drives ROI."
Want results like these? Add SCA to your Revinate Marketing account today.