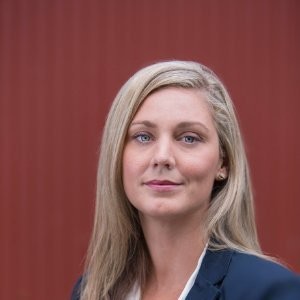 Meet the Customer
"We're excited to be the first Revinate Ivy customer in Australia. How we deliver guest experiences is constantly evolving, but offering exceptional guest experiences never changes. We believe Ivy is going to further the mission of impressing our guests and streamlining our communication efforts."
Chantelle Veness
Group Director of Sales and Marketing
August 2022 | Revinate APAC HQ, Singapore
More than 60% of hospitality executives consider "a fully contactless experience for all basic hotel transactions, including check-in/out, food & beverage,…" and "as the most likely feature or technology that the industry will adopt widely in the next three years."
Clearly, the trend of adopting hotel technology that gives guests the convenience of texting is gaining popularity. In Australia, The Lancemore Group is setting the pace by leaning into the trend with their choice of Ivy, a text messaging solution. The group will control the full guest experience with automation and efficiency by texting guests before they arrive and through check-out.
In all 7 of their unique properties, The Lancemore Group extends exceptional service, leaving every guest feeling special. They are after all one of the most awarded boutique hoteliers in Australia. With Ivy, The Lancemore Group leaps forward in delivering tailored, guest-centric experiences.
Chantelle Veness, Group Director of Sales and Marketing at The Lancemore Group says, "We're excited to be the first Revinate Ivy customer in Australia. How we deliver guest experiences is constantly evolving, but offering exceptional guest experiences never changes. We believe Ivy is going to further the mission of impressing our guests and streamlining our communication efforts."
Nicole Wiener, APAC General Manager at Revinate says, "Working with The Lancemore Group was a privilege. Revinate is committed to helping hoteliers drive direct revenue while giving them the control to deliver delightful guest experiences. We found this echoed in The Lancemore Group. The synergy will produce results that they can bank on."
Discover how Revinate Ivy can delight your guests, book a demo.
The Lancemore Group
Established in 1986, The Lancemore Group is a leading diversified hospitality company based in Australia. As an organisation we pride ourselves on being a great place to work, an exceptional place to stay, dine and sip and a brilliant investment for our shareholders. These have been the fundamental tenants of our reputation and strong performance since our inception. We are the most awarded hotel group in Australia. Recognised for 4 consecutive years in the Conde Nast Traveler Reader's Choice Awards. Excellence is what we strive for, so when our guests vote us amongst the best in the world, it's the ultimate reward!
See more at www.lancemore.com.au
Who is Revinate?
Revinate empowers hoteliers to directly connect with their guests. Our guest data platform and communication solutions unlock revenue for hoteliers and put them in control of the full guest experience – from initial research to booking, check-in, throughout the stay, and even after check out – all via the communication channels that the guest prefers, whether it's voice, text, email, or web chat.
What is Revinate Ivy?
Ivy takes care of messaging guests for hoteliers at every stage of the guest journey. From pre-arrival offers and mobile upsells, to early check-in and check-out, to quickly responding to questions and concerns that arise at the property, Ivy delivers with precision. 98% of text messages Ivy sends are opened within 2 minutes, slicing the wait time for guests. Its AI text messaging technology fortifies guest interaction and increases revenue, with a $20 return for every $1 dollar leveraging advanced personalization. More than 12,000 hotels globally bank on Revinate to drive direct revenue and deliver delightful guest experiences.
Ask us how we do it. Visit our website to get a demo.